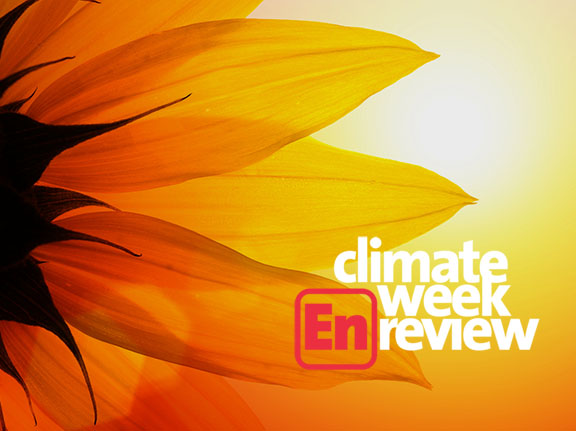 Hello! Happy Friday! I have another short and sweet wrap up for you today.
This week's must read: The Tampa Bay Times Ed Board was busy this week with two editorials that spoke to us.
First, Hey President Biden, where is the carbon tax?
When President Joe Biden unveiled ambitious plans to upgrade the nation's infrastructure, address climate change and shore up safety net programs, an important proposal was missing from his agenda: a carbon tax. As a market-based means of reducing greenhouse gas emissions that holds polluters responsible, the tax has support among economists, environmentalists — even the oil lobby. Broad backing for any new environmental regulation is hard to come by, and the president should embrace this sensible policy.
They followed up with this editorial, which, while not climate specific, illustrates the impacts of the hidden costs of pollution, or negative externalities: Florida reminded again that someone always pays the price for pollution.
Roughly 165 million gallons of wastewater from the catastrophe at the old Piney Point phosphate plant in Palmetto fouls Tampa Bay. Workers at a Tampa lead smelter have enough lead coursing through their bloodstreams to put them at risk of serious health problems, according to a Times investigation. More than 500 dead manatees in Florida already this year, in many cases apparently starved because their seagrass beds died off in the shadows of blue-green algae blooms. Each tragedy stems from a different, insidious form of pollution, and in each case, the polluter should pay. That's satisfying to say, but what does it actually mean? Economists frame these as "externalities," something that affects other parties but is not reflected in the cost of the goods or services involved. 
Interesting and important.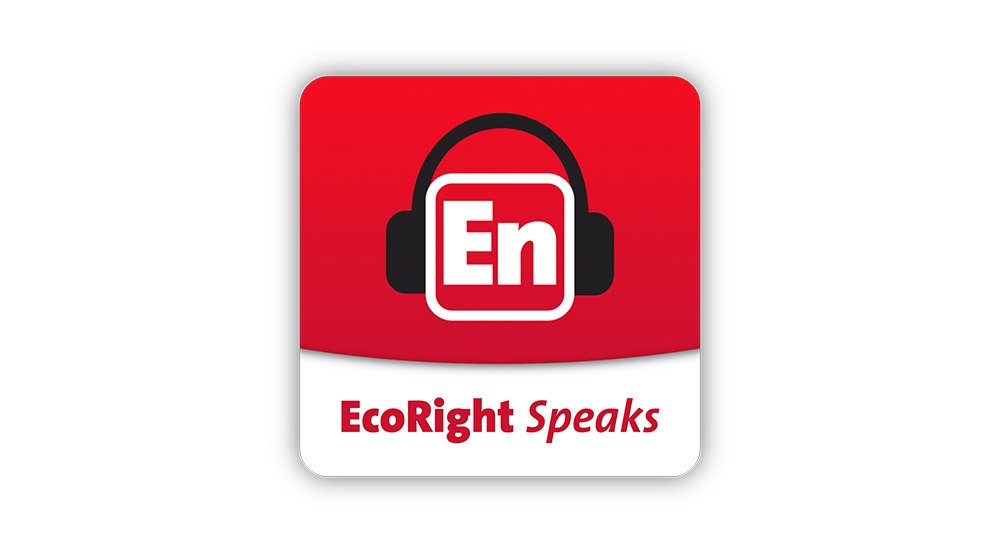 The EcoRight Speaks: We are back in your ears on Tuesday, April 13th with a new episode of the EcoRight Speaks. I share my conversation with climate scientist Dr. Tracey Holloway, one of the founders of Science Moms, a nonpartisan organization that, as it sounds, was created by scientists who happen to be moms. They work to demystify climate science and provide a means for concerns moms to act on climate.
But, in case you missed us on our break, you can hear Bob Inglis and other EcoRighters on the Pricing Nature podcast this week.
Quote of the week: Speaking on a webinar hosted by Weber State, EcoRight fave Rep. John Curtis repeated his call for conservatives to engage on climate change.
"Republicans have not been engaged on this topic, and that's a real problem for Republicans, but it's a bigger problem for us as a country because unless we get conservatives, unless we get Republicans to engage on this topic, we can't accomplish the goals that we've talked about," he said. "You can't do this with only half of the country."
Also noteworthy, Curtis recently joined the Congressional Bike Caucus, a group of lawmakers who support policy and safe infrastructure for biking. "As Mayor, I was proud to lead by example and biked to work every day to do my part to decrease emissions and support my personal health," Curtis said. "We should be doing all we can to make it easier for local communities to plan efficiently for non-vehicle transportation. I am proud to join the bipartisan bike caucus to share these benefits with my colleagues in Washington." As you may recall from his appearance on the podcast, as Mayor of Provo, he encouraged residents to commit to one less car trip a week. Riding a bike is one way to do that, says the woman who hasn't owned a bike since high school.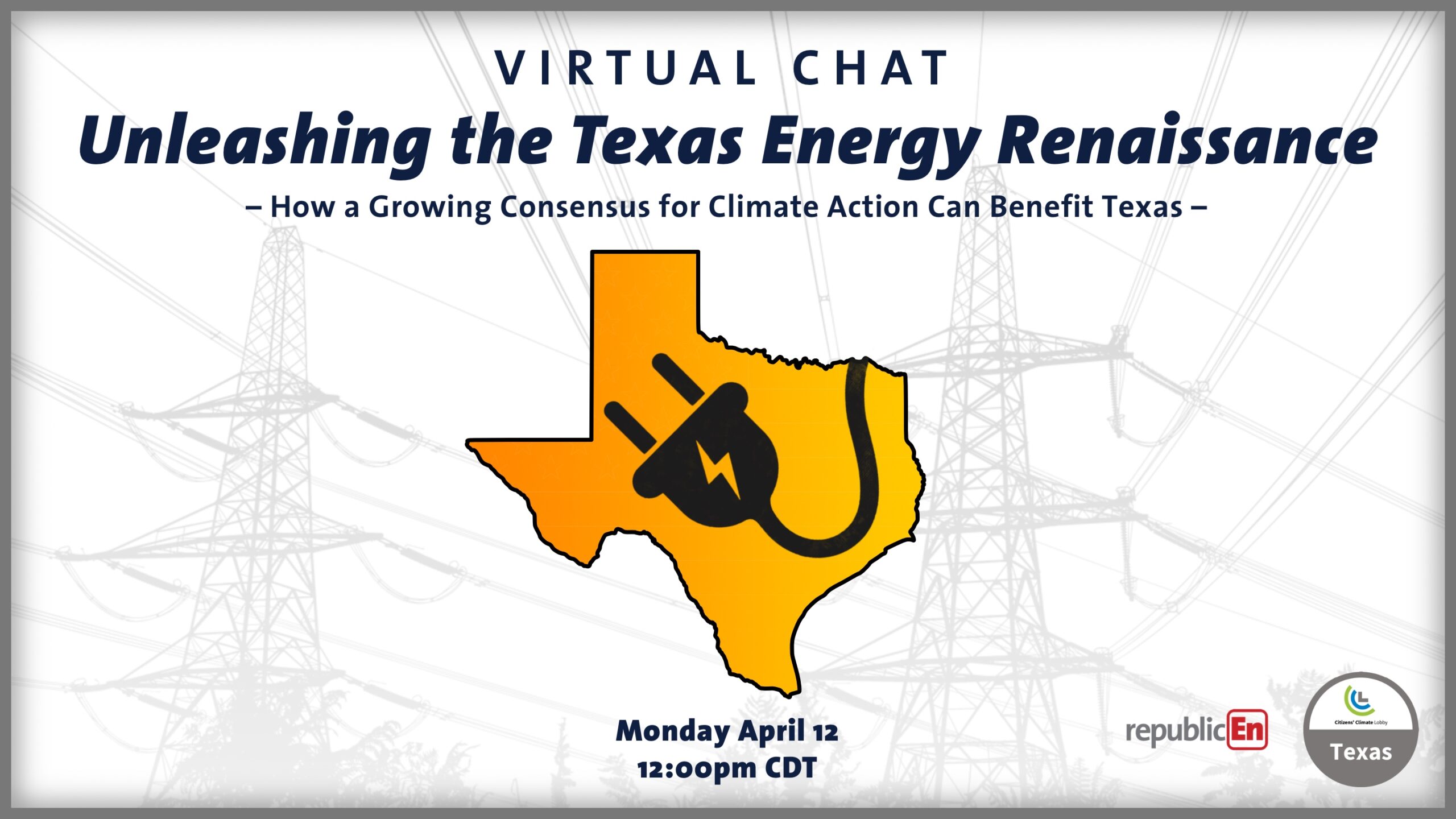 Deep in the heart of Texas: Despite the recent winter power grid disaster, the future of Texas energy is bright. Texas is blessed with abundant sources of low and no carbon energy, and as the country moves to address climate change through carbon pricing, the Lone Star State stands to benefit and come out ahead.
Learn more at a special presentation by Shannon Caraway, native Texan and energy professional with over 30 years of experience in the electric power industry. This event is sponsored by republicEn and Citizens' Climate Lobby Texas.
EVENT DETAILS:
Unleashing the Texas Energy Renaissance
Date: Monday, April 12, 2021
Time: 12:00-1:00pm CDT / 1:00-2:00pm EDT
Register here.
***
Be safe, be well, and see you next week.