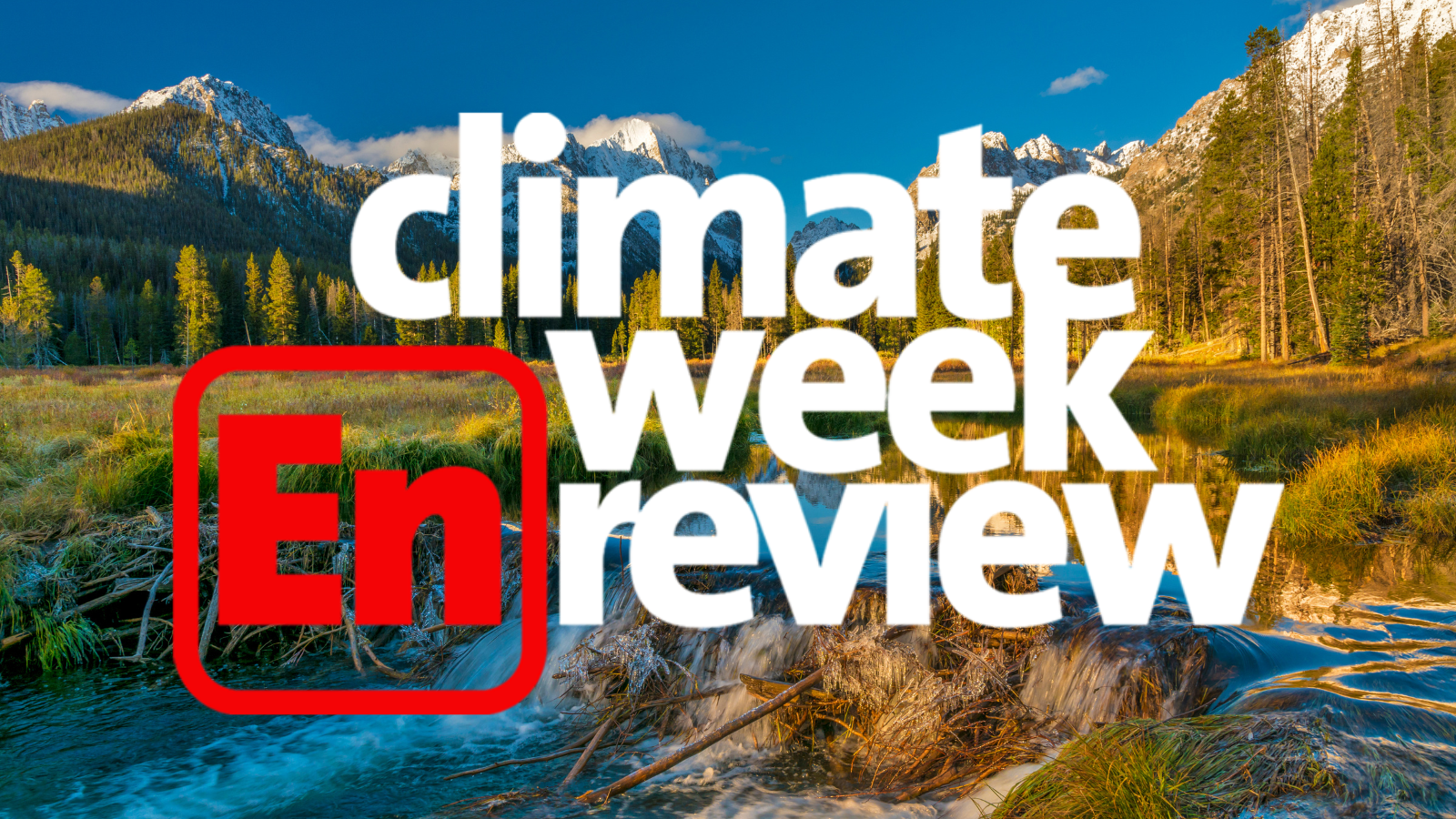 And like that, summer is practically gone. But August in the DC Metro area is usually quite peaceful (except for last night, when thunderstorms raged across the area), with most of the lawmakers out of town and their staffs taking much needed vacation.  (They are leaving so, or so we have been promised.) I'm still programmed to only take time off during Congressional recess, plus you can't beat Maine in August, so I am eagerly planning my trip for the end of the month.
This week's must read: Carrots, not sticks. Senate bill may offer template for climate action (Christian Science Monitor) Our Executive Director Bob Inglis is quoted in this article, which includes a range of reactions to the latest Senate climate package being considered as part of the Budget Reconciliation.
"The expansion of the wind and solar credits, the exciting expansion, or creation, of additional credits in green hydrogen, the inclusion of hydrogen cars in electric car credits, the extension of the electric car credits – all those things are good,' Bob notes. "And I think they would have a lot of support among conservatives."

"This is all great," he says. "It's not enough. The question now is, what do we do next?"
(Emphasis added, because this is the question of the day…)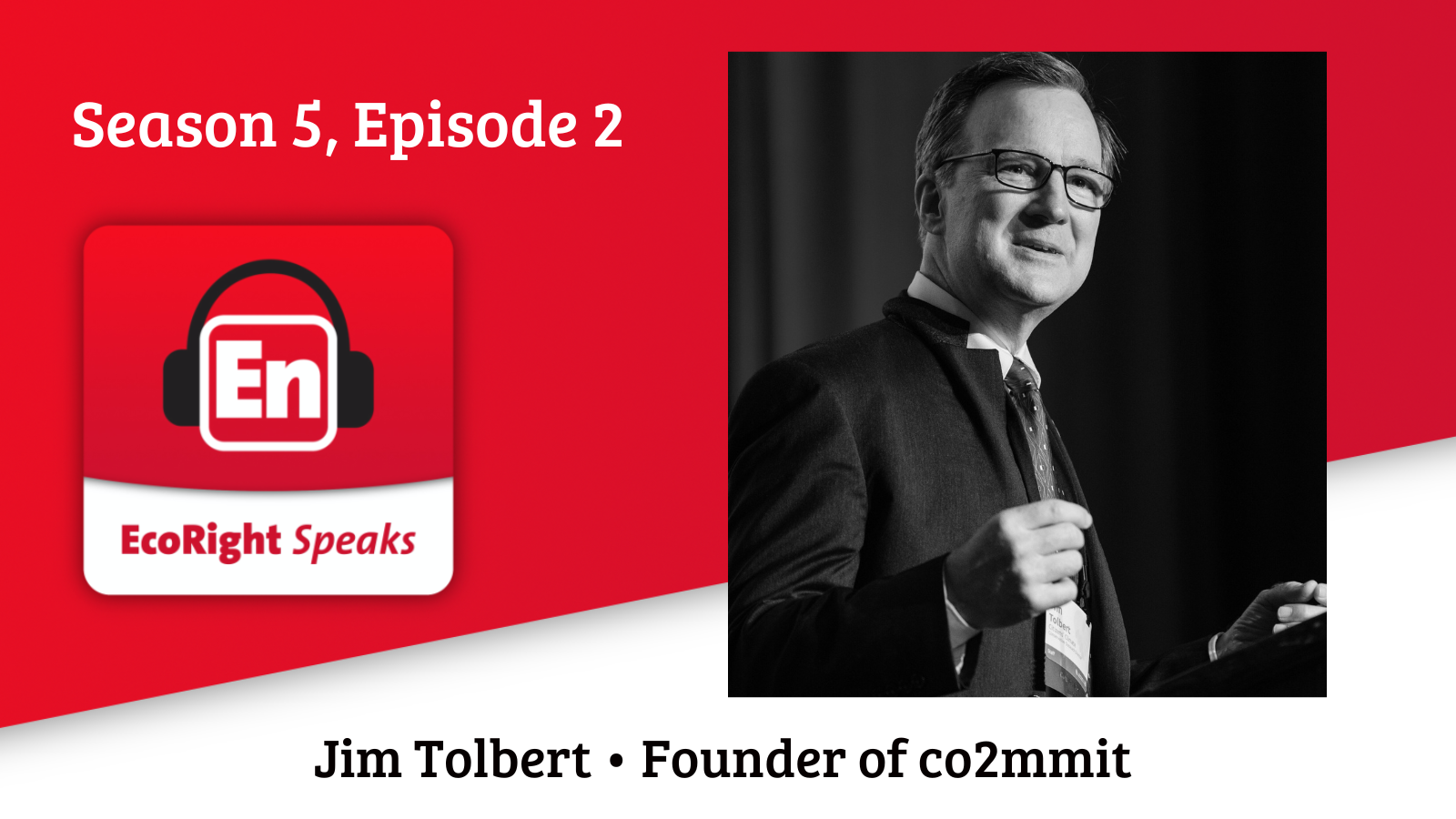 Listeners, if you have been with us since season one, episode one, then you know Jim Tolbert is no stranger to the show. Our official first "three-peat" guest, he's a giant in the EcoRight world and he's coming at you with a new and exciting project. Based on the principle of personal responsibility, Jim has launched CO2mmit , which reflects his belief that personal responsibility can be empowering and effective.
In this week's episode, he shares with us what inspired him to found this movement, what his intentions are, and how you can join him in his quest to make the world a better place.
Coming up next week: Former Rep. Claudine Schneider talks with me about her efforts in the House to pass a climate bill in the late 1980s-early 1990s and her current efforts to solve the climate crisis.
EVENTS: Beach Cleanup & Hoosier Happy Hour
We are partnering with our friends at Audubon South Carolina to host a beach cleanup from 7:30-9:00 am (ET) on Tuesday, September 6th, the day after Labor Day. If you're in the Charleston, SC area and want to join us, register here.
Our August Hoosier Happy Hour has been postponed to September 28th in South Bend. RSVP here!
Indiana: Leaning in
Wondering why we are spending so much time and energy in Indiana? Because we know the state is full of people keen on tackling climate change. Like the author of this Indy Star op-ed, Indiana Republicans lead way on 'economically sound solutions' for climate crisis. Liam Putz, chair of the Indiana Federation of College Republicans, writes:
"Staking out a leadership position on climate has allowed Republican leaders to advance better, more economically sound solutions. Congressman Greg Pence's hydrogen innovation bill, Sen. Todd Young's farming conservation legislation, and Braun's Growing Climate Solutions Act, which passed the Senate with flying colors (92-8), are all clear examples…While the GOP environmental stance has strengthened — and this development should be applauded and highlighted — more needs to be done to earn the youth vote."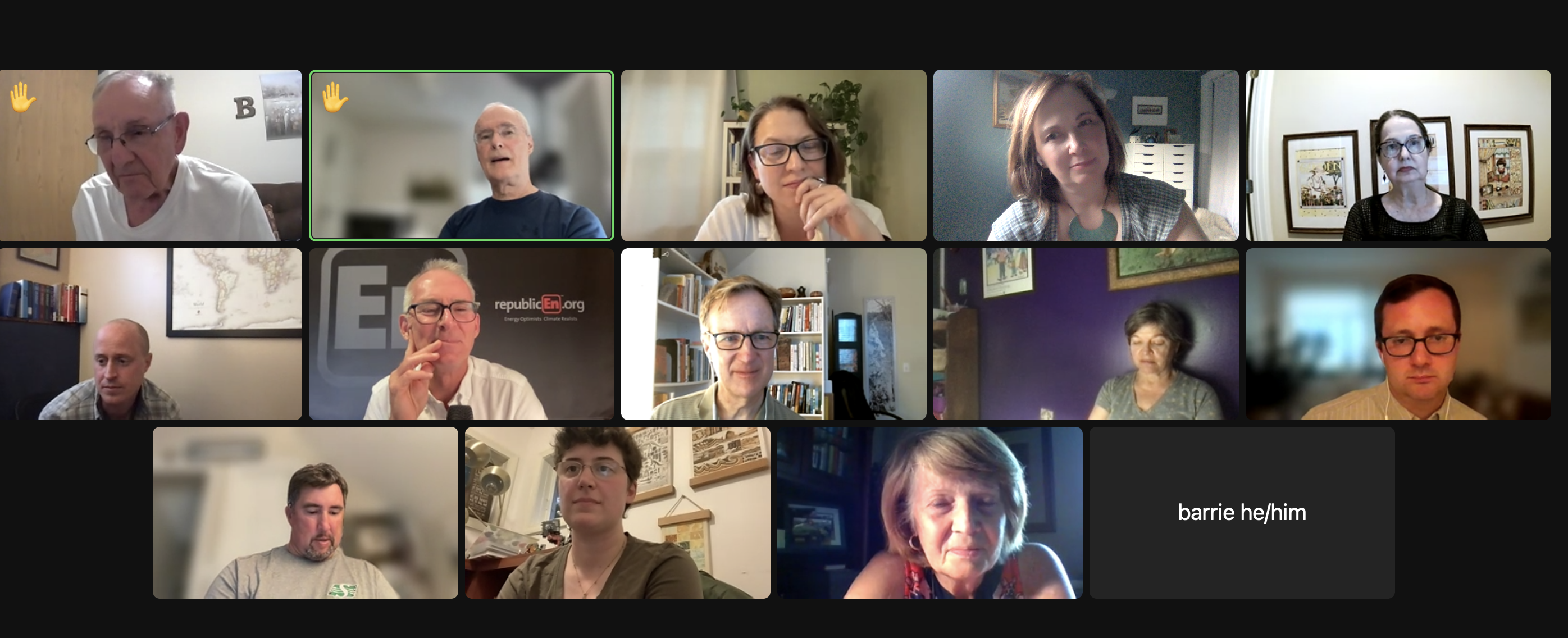 Three cheers for Community!
Thank you to those members (pictured above) who joined us for a special community call earlier this week. It's always nice to connect to others working in our shared space and a silver lining to the Zoom Boom is that we are now accustomed to getting together virtually!
Last week, we promised you a page out of Bob's travel journal for his swing through Idaho and Eastern Washington. Here it is, hot off the press!
That's it for me. I'll just be counting down the days (28) until I'm in Maine!