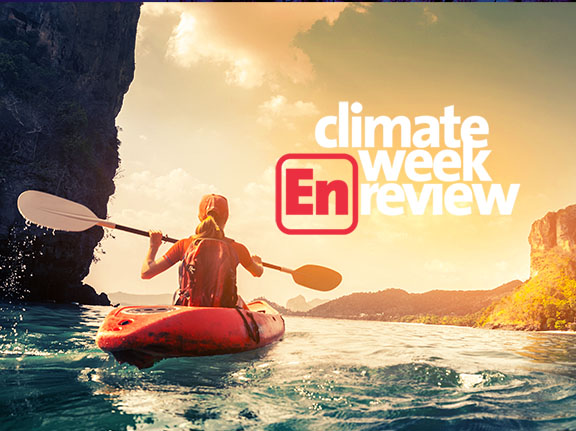 Last. Day. Of. July. Also known as: eight days until my baby leaves for college.
I'm not crying, you're crying.
Okay. I'm crying.
But for real… there was some EcoRight activity this week! While we still aren't up to pre-covid levels of engagement, it's nice to see action brewing.
This week's must read: Climate change didn't cause covid-19, but it's contributing to its spread and severity (Invading Seas Project) From EcoRighter David Jenkins comes this op-ed. "A relentless and sweltering heat wave…drives people indoors — where the virus spreads most efficiently," he writes. "The heat index in much of Florida over the past several weeks has been hitting 105 degrees. Such extreme heat also serves to discourage the use of masks, which become less comfortable as the temperature and humidity rises."
🎙The EcoRight Speaks, Episode Seven: The latest episode of EcoRight Speaks is live and read for your ears on your favorite podcast platform. If you listen on Apple Podcasts, don't forget to give us a 5-star review. When I get 100 5-star reviews, I will offer the chance to win a prize!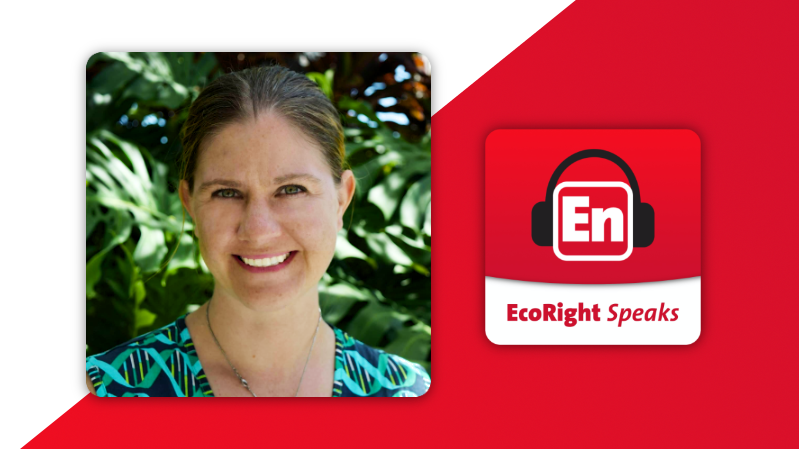 This week, I featured two special guests. First, you know him as the meme-er-ator, our Spokesperson Tyler Gillette. Earlier this year, Tyler wrote an essay about Ohio Governor Mike DeWine's covid-19 leadership and how he should take the same approach on climate change. We also talk about his meeting his climate science hero, Dr. Katharine Hayhoe. (Pictured below at the Citizens' Climate Lobby meeting in 2019.)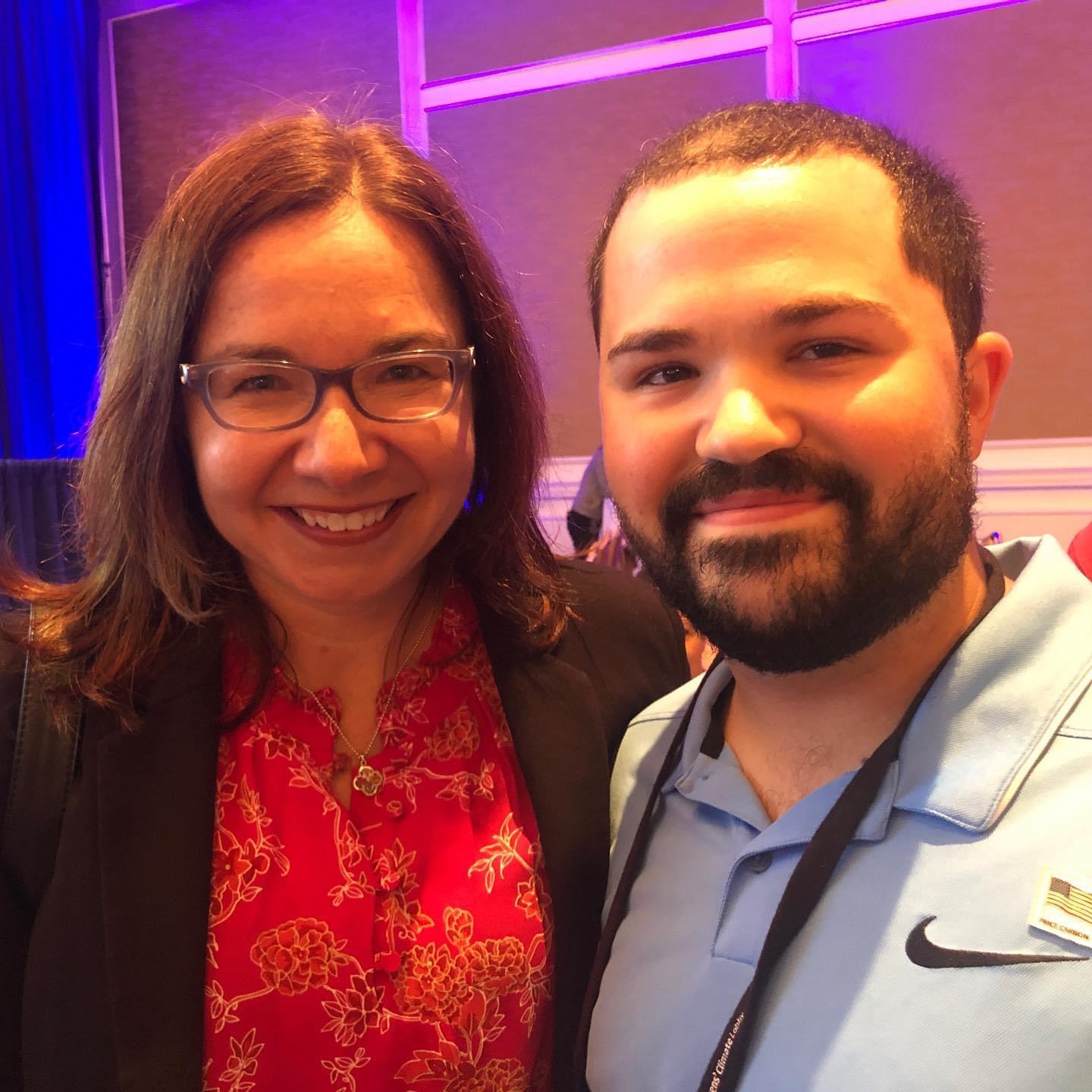 For our main segment, I spoke to Martha Newall-Kinsman, who leads work for Ceres with the Florida Congressional delegation on climate change and clean energy policy. In case you haven't heard of Ceres, it is a sustainability nonprofit organization working with the most influential investors and companies to build leadership and drive solutions throughout the economy. Through powerful networks and advocacy, Ceres tackles the world's biggest sustainability challenges, including climate change, which is why I invited Martha to join the podcast.
Martha and I also talk about what it is like to work on Capitol Hill. (ProTip: we recommend you do it if ever given the chance.)
Coming up: Students for Carbon Dividends (S4CD) founding president Alex Posner and Young Conservatives for Carbon Dividends (YCCD) counterpart Kiera O'Brien will be featured guests in next week's episode. Kiera was recently published with the op-ed Republicans must act on climate: our party and future are at stake (WW0). "Over half of Republican voters under the age of 40 are more concerned about climate change than they were in 2018, and are 'very or extremely' concerned about our Party's stance on climate change," she writes. Don't forget to subscribe so that this and every episode hits your podcast app every Tuesday!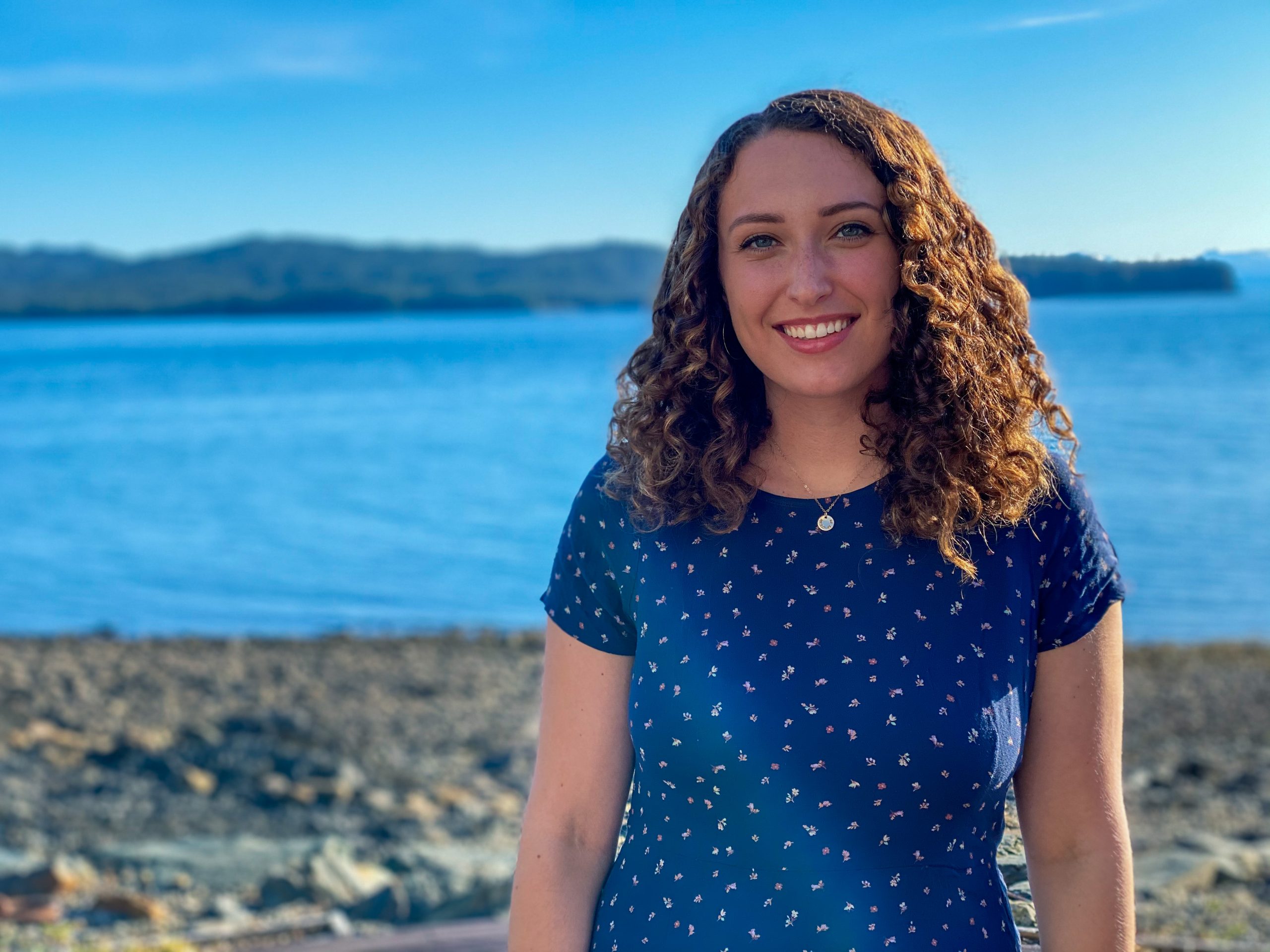 ✍Student leaders unite: Speaking off S4CD… this week they announced that more than 350 student government groups from colleges and universities in all 50 states, representing more than four million students, signed onto the Students Government Leaders' Statement on Carbon Dividends one of the largest statements of student body presidents in U.S. history.
"We are stepping forward today – as the foremost student leaders on America's colleges and universities – to endorse the breakthrough, bipartisan climate solution known as carbon dividends," the statement reads.
The signers of this bipartisan statement, which is inspired by last year's Economists' Statement on Carbon Dividends, represent a wide array of campuses–ranging from Brigham Young to Georgetown to Morehouse to Mississippi State and includes support from leading conservative schools like Hillsdale and Liberty University.
This national show-of-force from student leaders and the bipartisan support for a market-based climate solution is great news for the carbon pricing cause. In an op-ed on the statement, three student leaders wrote, "This call for action underscores how our generation's concerns about climate change transcend party lines. The data confirms this. Recent polling from the Pew Research Center found that a majority of younger Republicans, like their Democrat peers, think the government is doing too little on climate. It is no surprise that House Republican Leader Kevin McCarthy recently called for a GOP pivot on the issue, specifically citing the views of young people."
"At a time when the coronavirus has drained our nation's coffers and added trillions to the debt, the carbon dividends solution would have the benefit of revenue-neutrality, meaning it would pay for itself," Tucker Robbins, student government association president at East Carolina University, told the Washington Examiner's Josh Siegel.
🍃Growing Climate Solutions: Five heavy hitters in conservative circles joined forces to sign a letter to Congress expressing support for The Growing Climate Solutions Act (S.3894/H.R.7393), bipartisan legislation recently introduced by Senators Mike Braun (R-IN) and Lindsey Graham (R-SC) in the Senate and Representatives Don Bacon (R-NE), Elise Stefanik (RNY), Jeff Fortenberry (R-NE), Jim Baird (R-IN), John Katko (R-NY) and John Curtis (R-UT) in the House. From the letter signed by Citizens for Responsible Energy Solutions, R Street, American Conservation Coalition, ConservAmerica, and the National Taxpayers Union, "the agriculture and forestry sectors hold the potential to serve as a critical climate solution. Over the past few decades, a patchwork of standards and systems has emerged around the country to match market demand for carbon emissions reductions with supply of carbon credits. However, no federal coordinating entity exists to certify protocols and assure that quality accounting methodologies are being used. As a result, it has been difficult for farmers, ranchers, and land managers to tap these markets. The Growing Climate Solutions Act of 2020 solves this challenge…"
☄Congratulations! Our warmest congratulations go to the Citizens' Climate Lobby (CCL) or winning a Keeling Curve Prize. CCL was one of two organizations awarded the $25,000 prize in the category of Social & Cultural Pathways. The prize is administered by the Global Warming Mitigation Project, which conducts a worldwide search for accomplished, scalable solutions with significant potential to reduce greenhouse gas emissions or increase carbon uptake. Give a hand to our allies in the carbon dividend world!
Wishing you a wonderful week ahead!