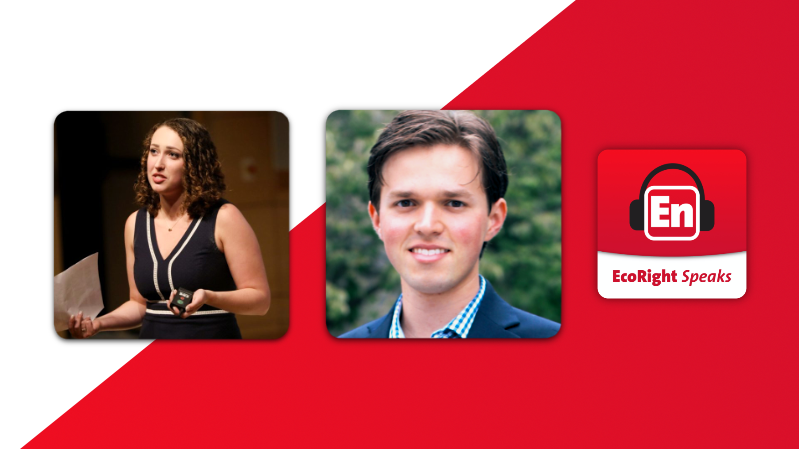 On Tuesdays, we drop podcast episodes! (A prize for whoever gets the reference…)
Anyone who is worried about the future of America can rest easy knowing that Kiera O'Brien and Alex Posner are heading up climate change efforts for their generation and beyond. These two ambitious, thoughtful, smart, kind people join me in discussion today about the carbon dividend plan.
Kiera, a recent graduate of Harvard University and Alaska native, served multiple leadership roles for the Harvard Republican Club, including as its president. And she's already co-founded not one, but two organizations, Students for Carbon Dividends along with  Alex, and Young Conservatives for Carbon Dividends, where she currently serves as founding president. She's also a Public Voices fellow of the OpEd Project and the Yale Program on Climate Change Communication.
Alex Posner is a graduate of Yale, was the catalyst behind the creation of Students for Carbon Dividends, where he still serves as founding president. S4CD was the first bipartisan student-led nationally focused coalition ever united around the issue of climate change, and just last week, he rolled out the largest student-led statement on the carbon dividend plan.
Tune into my conversations with Kiera and Alex on your favorite platform to listen to podcasts! If you're an Apple Podcasts person like I am, be sure to give us a 5-star rating and if you drop a glowing review, we will read it on the air!(Click below to listen!)