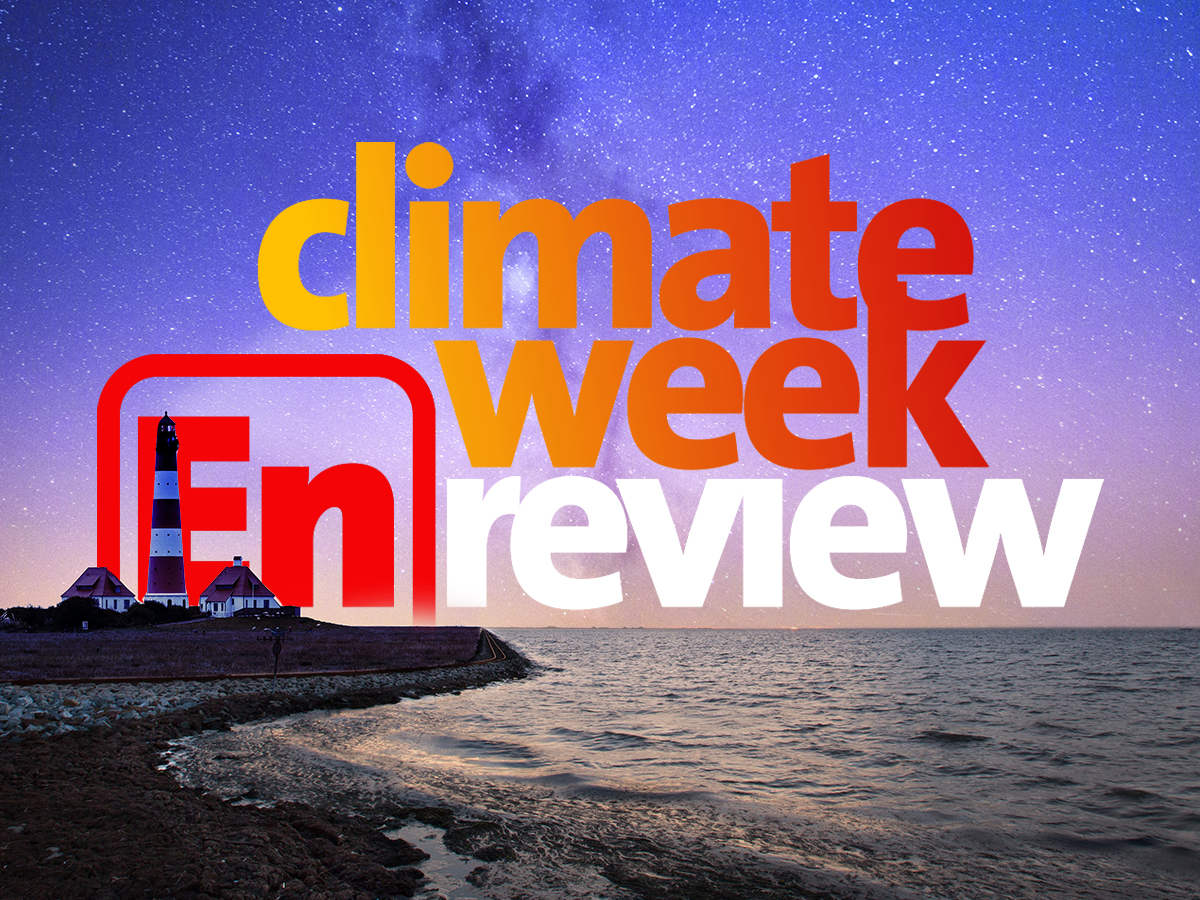 Hello and happy Friday. You made it, we made it, through another week. And a productive one at that.
This week's must read: Republicans need to engage in climate politics (Deseret News) Special h/t to our EcoRight friend Tom Moyer for sharing this piece, signed by 25 Utah Republican policymakers. "We haven't heard enough about innovation and American leadership," they write. "We haven't heard enough about pro-growth, market-based policies. Republicans need to talk about solutions based on these principles. We need to do more than just oppose bad ideas. We need to offer good ones that are effective and consistent with our values. Policies will be better if they are built on conservative principles of accountability, transparency, free markets and limited government. Republican involvement can ensure that those principles make it into legislation."
Related… Utah's Rep. John Curtis is expected to soon announce the formation of a Republican-only climate caucus. According to the article, "The group will be open only to Republican lawmakers and will be used to share science and data about climate change, clean energy and jobs, according to three sources close to the effort…with membership numbering about two dozen lawmakers."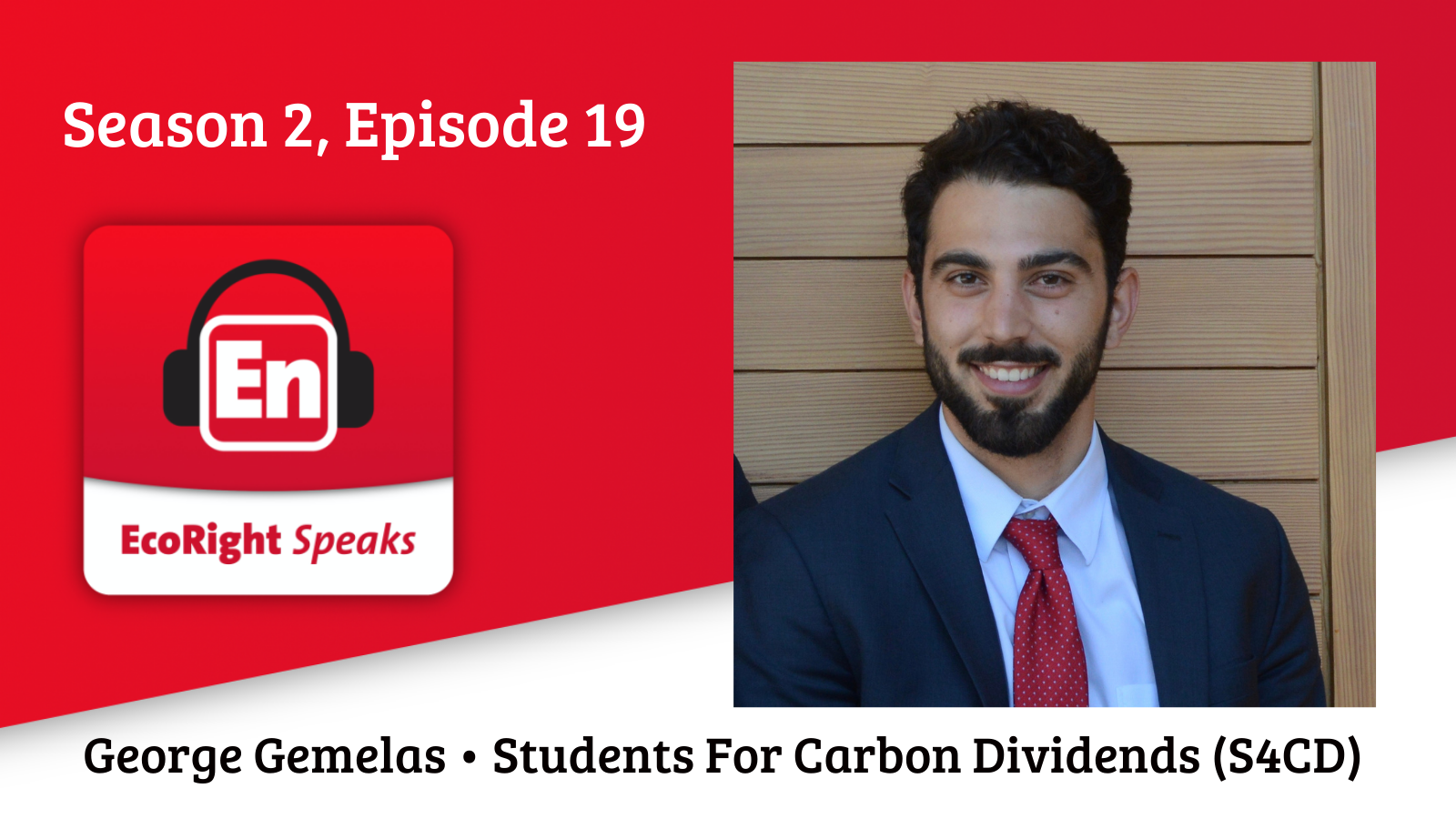 This week's guest is George Gemelas, a friend of the EcoRight who just graduated with a Master of Environmental Management degree from the Yale School of the Environment. He is a contributor to Young Voices, a co-founder and the Executive Vice President of Students for Carbon Dividends and George is broadly focused on helping to find common ground across the aisle on clean energy solutions.
I asked George to be on the show after he got his second op-ed in about one month's time published, a real accomplishment. In Real Clear Energy, he wrote: "We must remember America's climate response is a relay race. It demands hustle but also smooth baton-passing from one political administration to the next. Our race against time is one we can win, but only if we pave the pathways critical for long-term coordination."
More recently, his writing was published in the Indianapolis Business Journal, which is where I learned that he's a Hoosier. His piece applauds Senator Mike Braun for his climate leadership.  
We chat about the inspiration for his writing, how his generation views bipartisanship, and much more! 
Stay tuned next week when we celebrate our…
🎉ONE YEAR PODCAST BIRTHDAY🎉
For this special episode, we invited Bob Inglis's original climate staffer, Catrina Rorke, to join us in conversation. We reflect on her time in Bob's congressional office and the most recent Climate Leadership Council case study showing the economic benefits a border carbon adjustment would have on the U.S. steel industry, and the state of the conservative climate movement.
Spotlight on Spokespeople: Check out Mary Anna Mancuso in this profile, Republicans have a climate plan, why won't they talk about it (NBCLX)
"My level of frustration – if we had to rank it from a one to a 10 – I'm probably at about a 12," she notes in the segment. "Climate change is not just about the environment; it is a national security issue; it is a health issue; it is an economic issue."
👏👏👏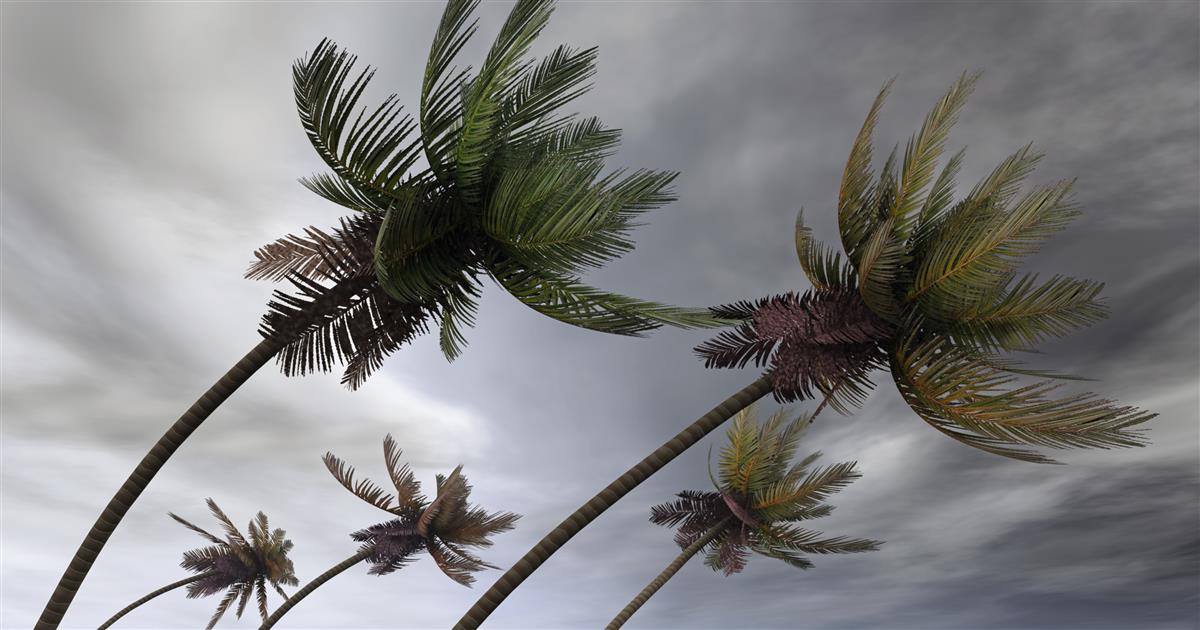 Rah, rah, rah: In Biscayne Park on Saturday, a group of young conservatives hosted a rally to signal their support for climate change action. Led by the American Conservation Coalition and Miami Young Republicans, the event was intended to show "conservatives are reclaiming our seat at the environmental table." 
"Millions of Americans have been misled to think there is only one side of the economy that is supporting the environment and the other side is not. What you know, and I know, that is not the case," one of the unidentified speakers said.
Among the participants, Miami Mayor Francis Suarez:
Yesterday I spoke at the first-ever @ACC_National with my fellow South Florida elected officials and other young leaders in our community.

The only way to tackle the impacts of climate change is to be committed to finding a solution—and that's what we witnessed yesterday. pic.twitter.com/HCoy65yLdX

— Mayor Francis Suarez (@MiamiMayor) June 6, 2021
"We want to start showing older conservatives, and conservatives that are younger, that climate is an issue that you can lead on without compromising your principles," ACC founder Benji Backer said.
Quote of the week: 
"If the conversation about climate change is only driven by Democrats, then you only hear one set of policies — mandates, regulations and a lot of government spending," said Oklahoma's Rep. Frank Lucas. "Republicans need to do a better job of explaining to voters that there are more cost-effective, efficient solutions to climate change like conservation, innovation, and next-generation technologies like battery storage and carbon capture." 
Go forth and do good things.