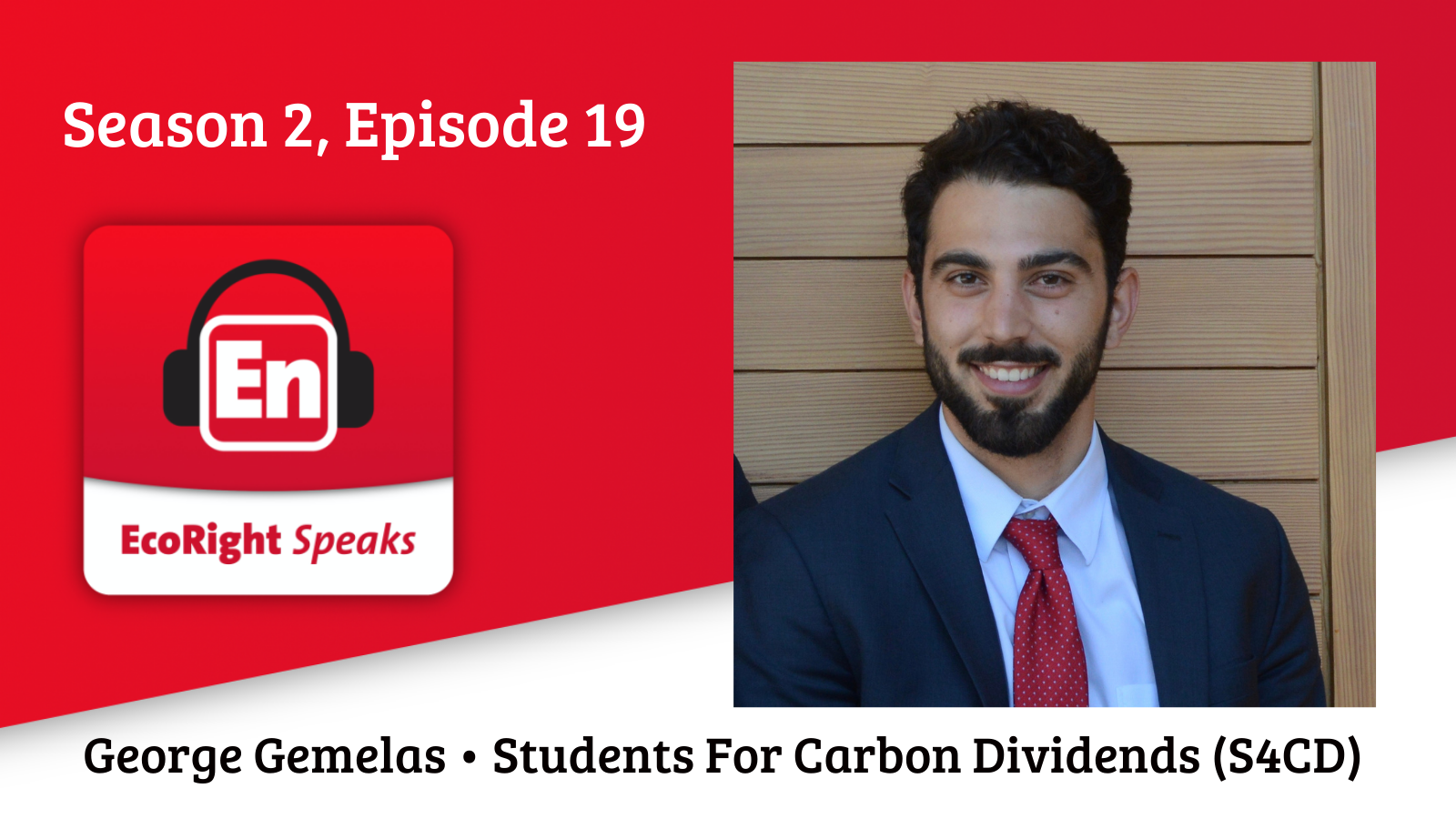 This week's guest is George Gemelas, a friend of the EcoRight who just graduated with a Master of Environmental Management degree from the Yale School of the Environment. He is a contributor to
Young Voices
, a co-founder and the Executive Vice President of Students for Carbon Dividends and George is broadly focused on helping to find common ground across the aisle on clean energy solutions.
I asked George to be on the show after he got his second op-ed in about one month's time published, a real accomplishment. In Real Clear Energy, he wrote: "We must remember America's climate response is a relay race. It demands hustle but also smooth baton-passing from one political administration to the next. Our race against time is one we can win, but only if we pave the pathways critical for long-term coordination."
More recently, his writing was published in the Indianapolis Business Journal, which is where I learned that he's a Hoosier. His piece applauds Senator Mike Braun for his climate leadership.  
We chat about the inspiration for his writing, how his generation views bipartisanship, and much more!