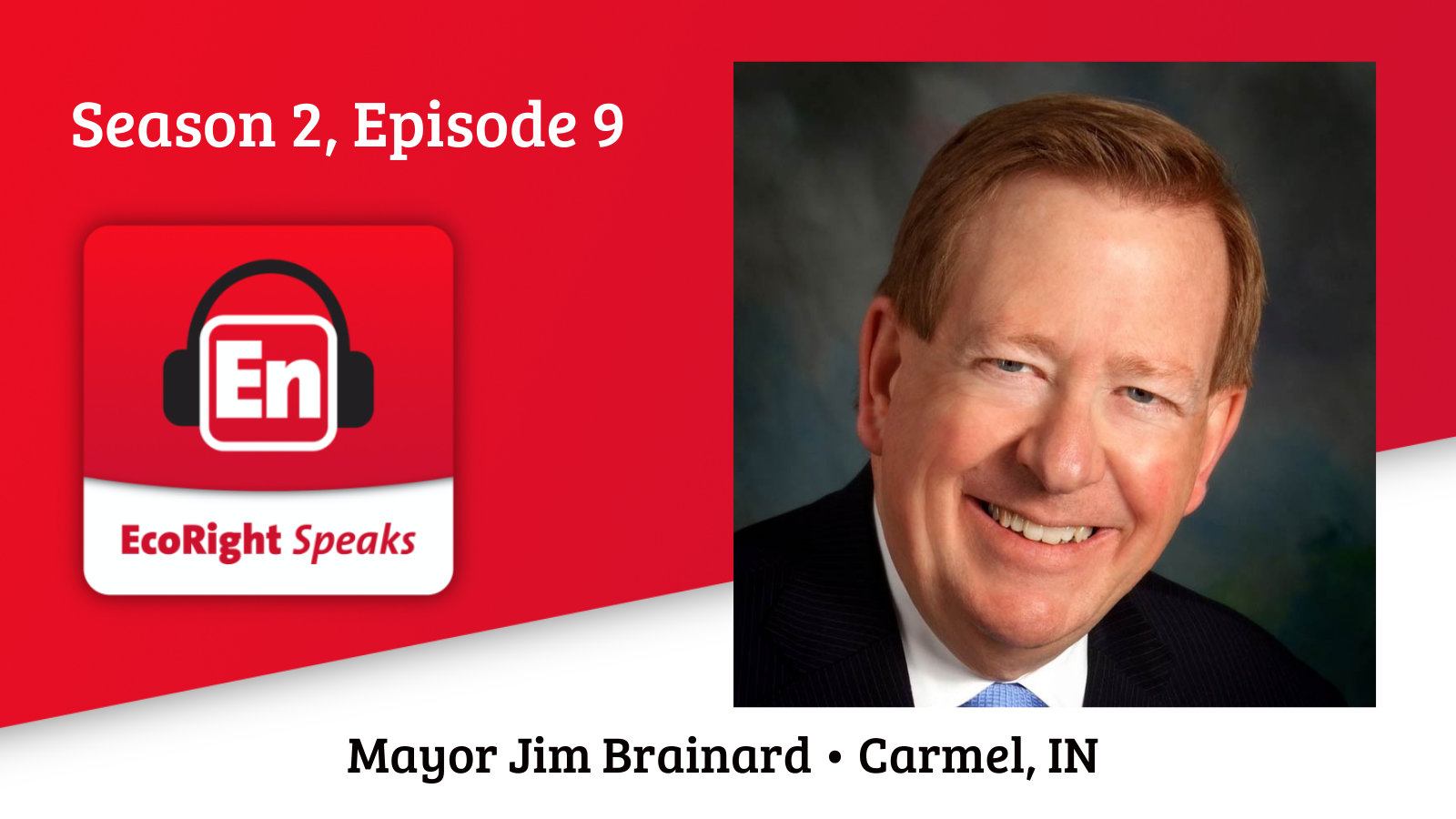 This week's episode of the EcoRight Speaks features my conversation with Carmel, Indiana's very own,
Mayor Jim Brainard
. Mayor Brainard has been featured dozens of times in my EcoRight News posts given his work to reduce the carbon footprint of his community, which he did (and continues to do) in a way that also provides economic returns for his constituents.
Having served in his role since 1996, Mayor Brainard has overseen not only a population expansion in Carmel, but he applies his thoughtful approach to city planning to steps the city has taken to account for its growth. Most famous for the "roundabouts" that Carmel is now known for (please don't call them rotaries!) he's a leader among mayors.