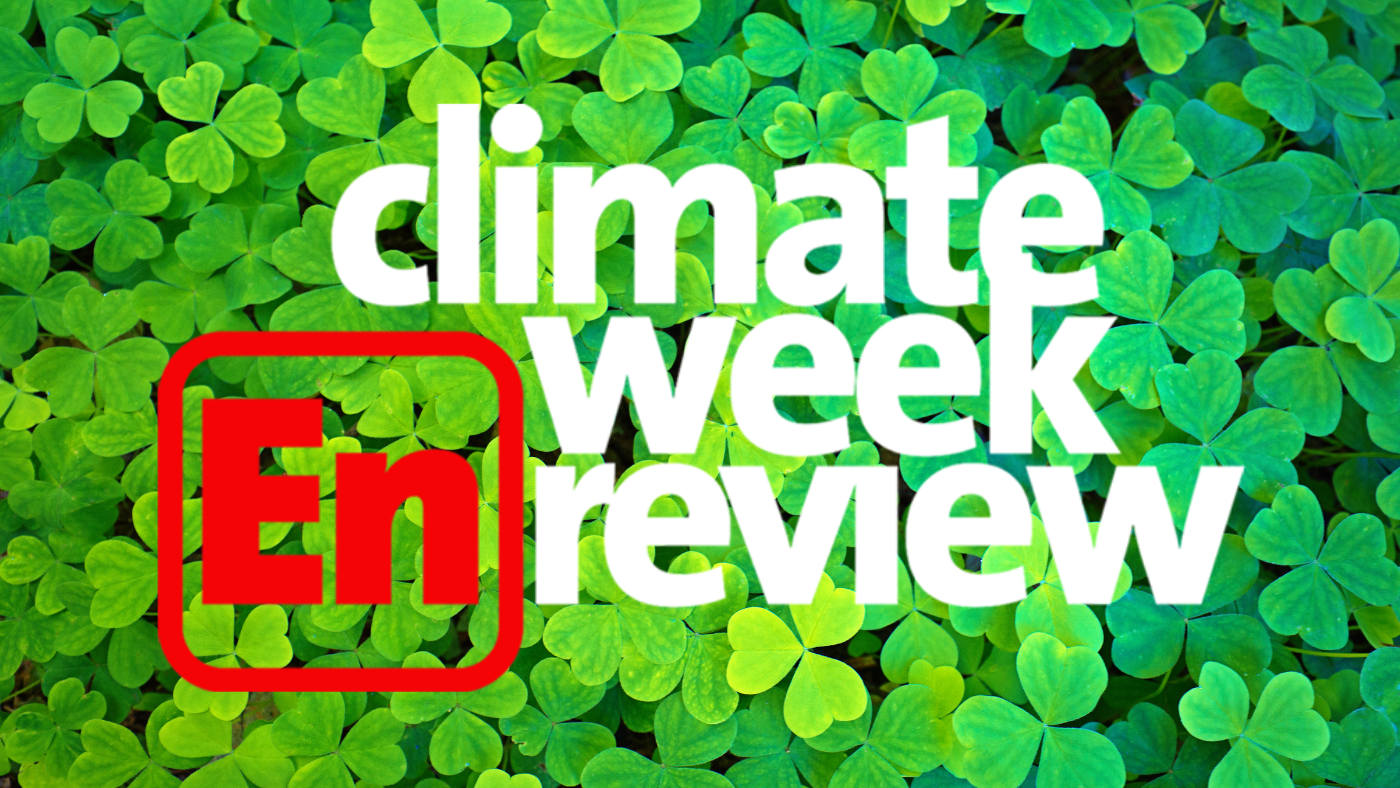 How lucky we are the St. Patrick's Day is on a Friday! Wishing you all fortune and corned beef and four-leaf clovers! And Irish beer, if that's your jam.
This week's must read: Conservatives do care about climate change (Faribault Daily News) Straight from snowy Minnesota and a previous podcast guest, Bruce Morlan writes about his upcoming plans to come to Washington, DC and speak to his delegation about his views on climate change.
"Conservatives can lead this transition with free-market solutions that boost the economy and bring good-paying clean energy jobs to Minnesota. A well-executed clean energy transition can strengthen American manufacturing as the continued build-out of renewables attracts billions of dollars to red states," he plans to tell his lawmakers. "In Minnesota we are already seeing how climate innovation, done the right way, can lead to profitable investments, lower energy bills, and good jobs."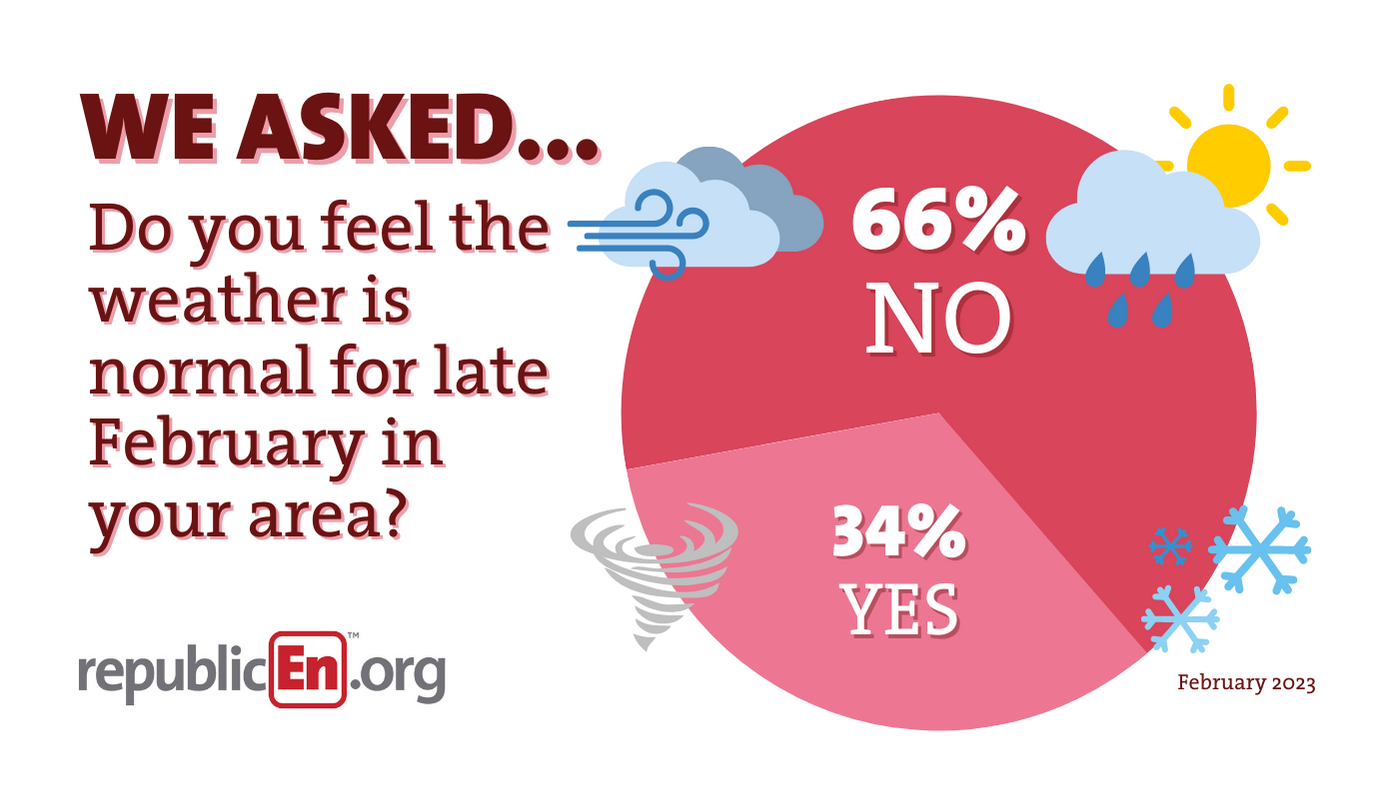 Throw caution to the wind…
Every month, we ask 3 Questions for the EcoRight to learn more about our community.
The wild weather (also known as "global weirding") across America inspired February's poll! Headlines declared, Los Angeles area still blanketed by snow in rare heavy snowstorm (AP News) and Early blooms could face late-March doom if cold returns​ (The Washington Times), referring to the early blooming of Washington D.C.'s annual tourist revenue-raking cherry blossom trees.
 This got us wondering, "Is there wild weather everywhere? Who else is noticing?" It turns out 66% of poll respondents across 41 different states, in fact, noticed too, and felt like February's weather was NOT normal.
The full report can be read on our blog here.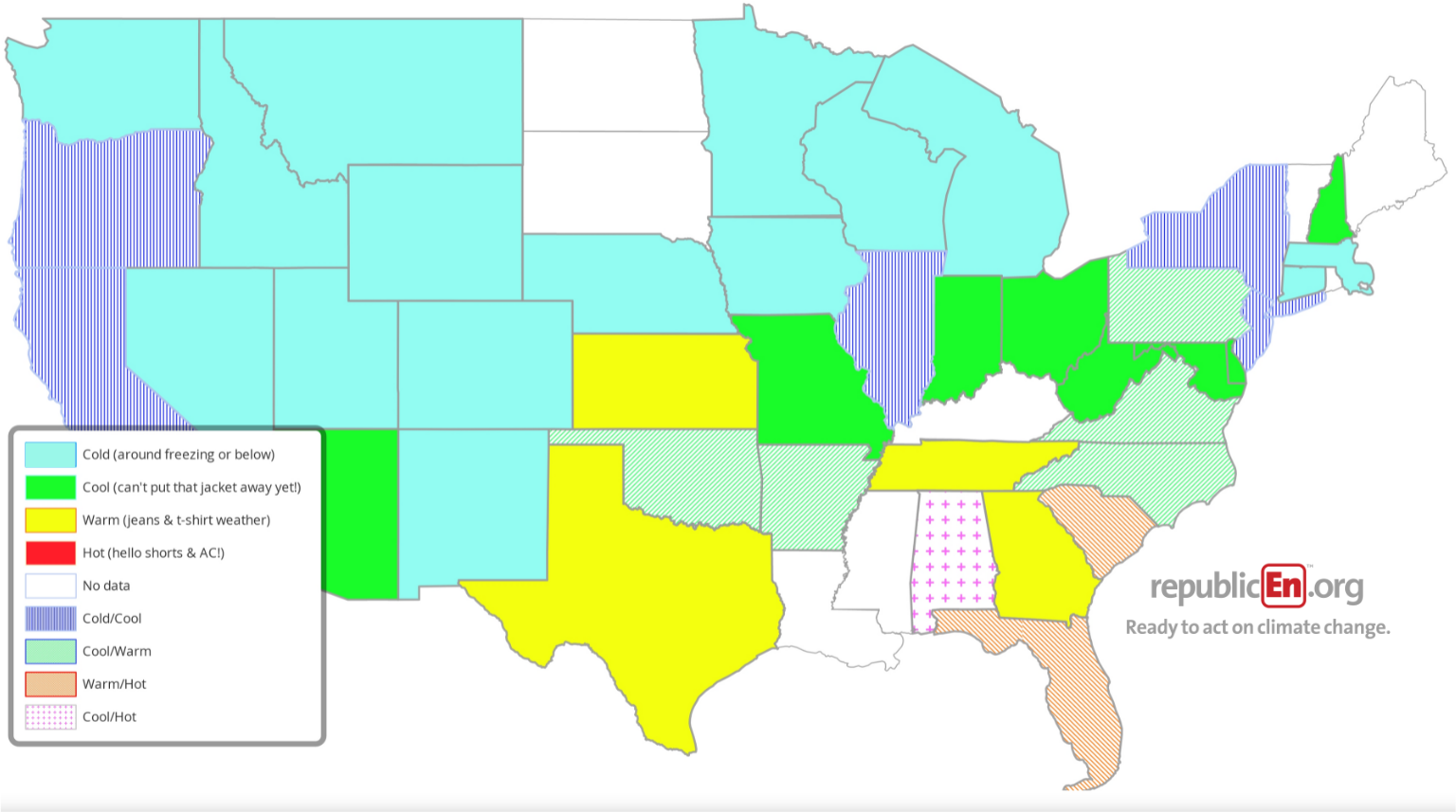 No podcast this week…
Due to some scheduling complications, we were not able to put an episode together for this week, but we will be back in your ears on Tuesday with Danny Richter from the Pricing Carbon Initiative.
Achoo!
Are you already sneezing and/or suffering from itchy eyes like I am? Guess what, climate change is causing allergy season to start earlier.
"Because of climate change, we're now seeing an earlier and longer growing season for plants, which of course make pollen, which is the enemy of many Americans that suffer from pollen allergies – and mold allergies as well," Lauren Casey, a meteorologist with Climate Central, told CNN. "Pollen can also trigger an asthma attack, which of course is much more serious for people that suffer from asthma."
Maybe for our next poll, you can share what your preferred allergy med is because I have yet to find one that works for me.
On that note, I'm off to stock up on tissues. See you next week.