This week has been a lot. Daylight Savings Time. St. Patrick's Day. The NCAA Tournament (condolences to Price for the outcome of the Kentucky game). And of course, the ongoing war in Ukraine. But we have some bright spots to share.
Read on.
Meet the EcoRight: Cyndi Berck: Meet the #EcoRight! In this series, we profile republicEn members across the country: conservatives, libertarians, and independent thinkers who recognize the seriousness of climate change and support pragmatic solutions.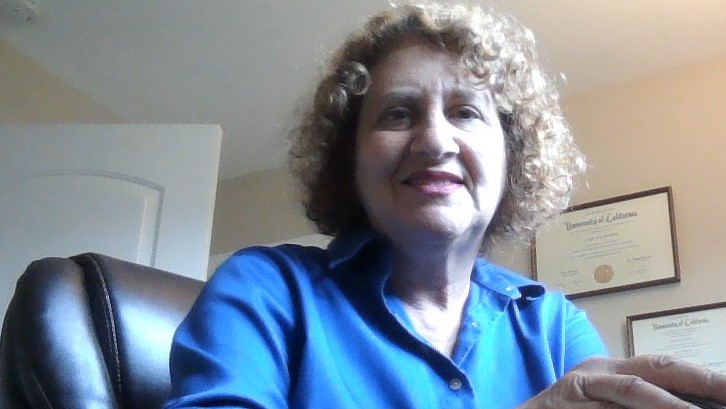 Cyndi Berck is an editor and writer, as well as a public policy analyst, lawyer, historian, mom, and grandma. Her professional work focuses on environmental economics and sustainable development, including climate issues. Once an active Democrat, she is now a member of California's Common Sense Party. She believes we need pragmatic, consensus solutions to a number of urgent problems.
"Climate change is impacting water availability for all purposes, including agriculture. It is affecting food production directly and indirectly. Many wars, natural disasters, and refugee crises can be traced directly to climate change," she notes in a conversation with Angela Larck. "I appreciate the fact that traditional conservatism includes the idea of conservation."
To read more about Cyndi, head to our blog to catch the rest of the interview.
Want to be featured or nominate someone to be featured, let me know!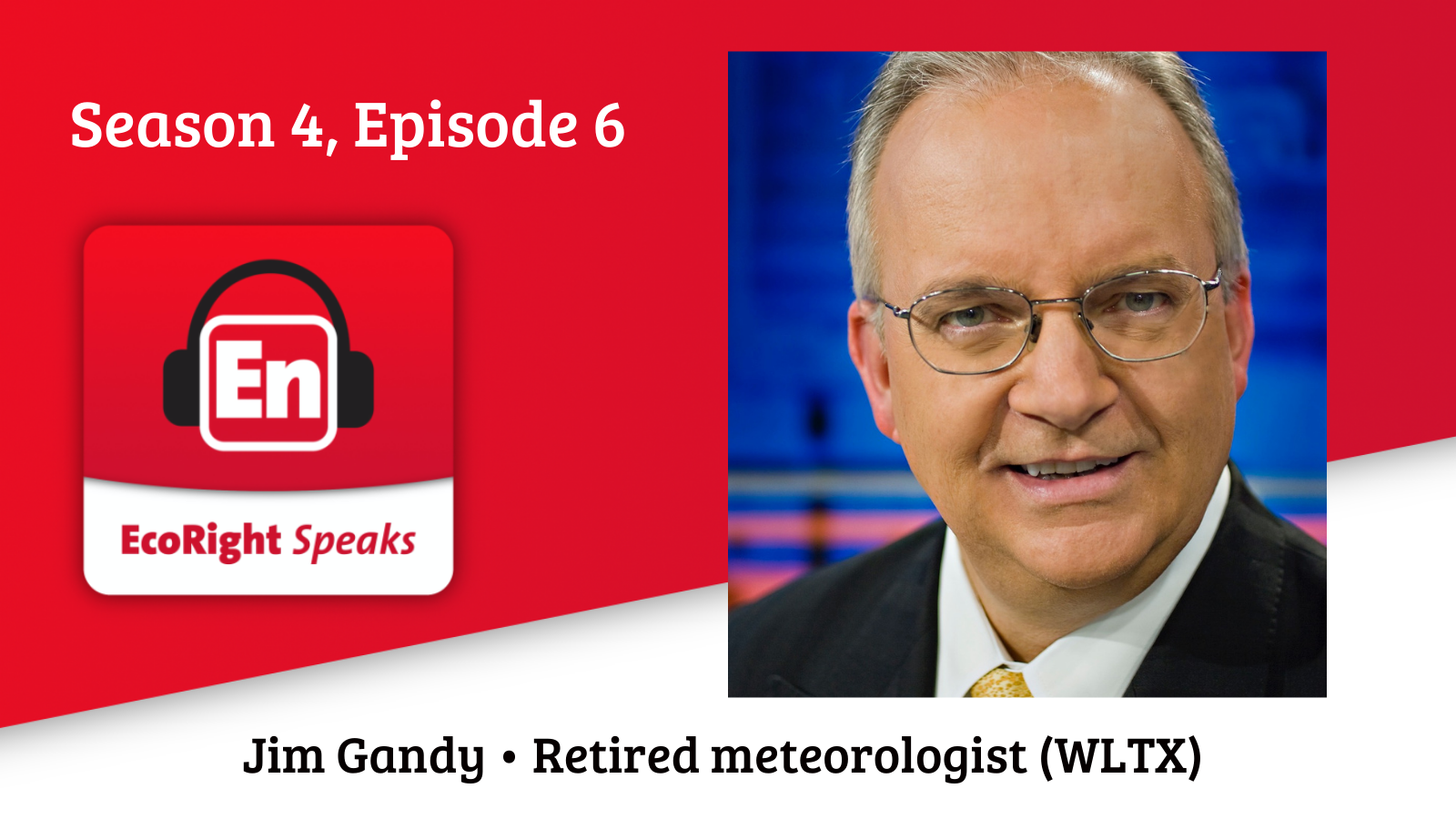 EcoRight Speaks, season four, episode six: Jim Gandy.
This week, our star guest is Jim Gandy, a retired American television meteorologist, most noted for his time with CBS affiliate WLTX from 1999 to his retirement in 2019. He was News 19's Chief Meteorologist with four decades of experience in meteorology, which led to his moniker as South Carolina's Weatherman.
As you will hear, he used his position as South Carolina's trusted voice on weather to talk about climate change and impacts his viewers could relate to.
After a long and distinguished career as a broadcast meteorologist, Jim Gandy retired from the industry in 2019. We are honored to have him with us today where he's going to talk about some impacts we don't often associate with climate change. You won't want to miss this episode!
And don't forget to submit the answer to this week's question for a chance to win $25 from Amazon! Submit your entries here. The deadline to submit is 11:59pm on Sunday.
Congratulations to Leah M. from Connecticut for being this week's winner by correctly noting that Senator Lieberman reached across the aisle to work on climate change with these four Republicans: Senators John Chafee, John McCain, John Warner, and Lindsey Graham!
Coming up next week, my conversation with the former EPA Administrator under President George H. W. Bush, Bill Reilly.
Call for applicants: Renew America Together Civility Leadership Institute
Partisan policies driven by partisan politics, coupled with 24-hour news feeds and always-on lifestyles, have widened and deepened our country's divide. It is getting harder to have civil conversations. Kitchen table issues can't be discussed because the kitchen table itself has become a battleground. Families are divided. Communities are divided. Our government is divided. We are stuck. We need skills. We need to be able to restore mutual respect in our relationships and need to be able to move forward as a country. We need to remember what matters to all of us. All of this is what inspired the creation of the Renew America Together (RATO) Civility Leadership Institute (CLI).
Curious? Learn more here, including steps to apply to this program.
This week's must read: We asked Indiana Republicans about climate change. They want action, too. (Indy Star)
In this op-ed written by Adam Forrer, policy director of Climate for Audubon Great Lakes, he notes that in recent polling, "a significant majority of Republicans in Indiana believe climate change is a threat and largely support policies that will expand renewable energy in the state."
The key findings of their polling:
A bipartisan majority of Indiana voters (78%) believe that climate change is a threat.

Nearly three-quarters of voters (74%) favor expanding the use of renewable energy in Indiana.

70% of Hoosiers believe state government should do more to expand the use of solar power.]
Between Senator Mike Braun and Carmel Mayor Jim Brainard, we know there is good climate leadership in the state and we are excited to visit Indiana in 2022.
That's it for me. Be well.