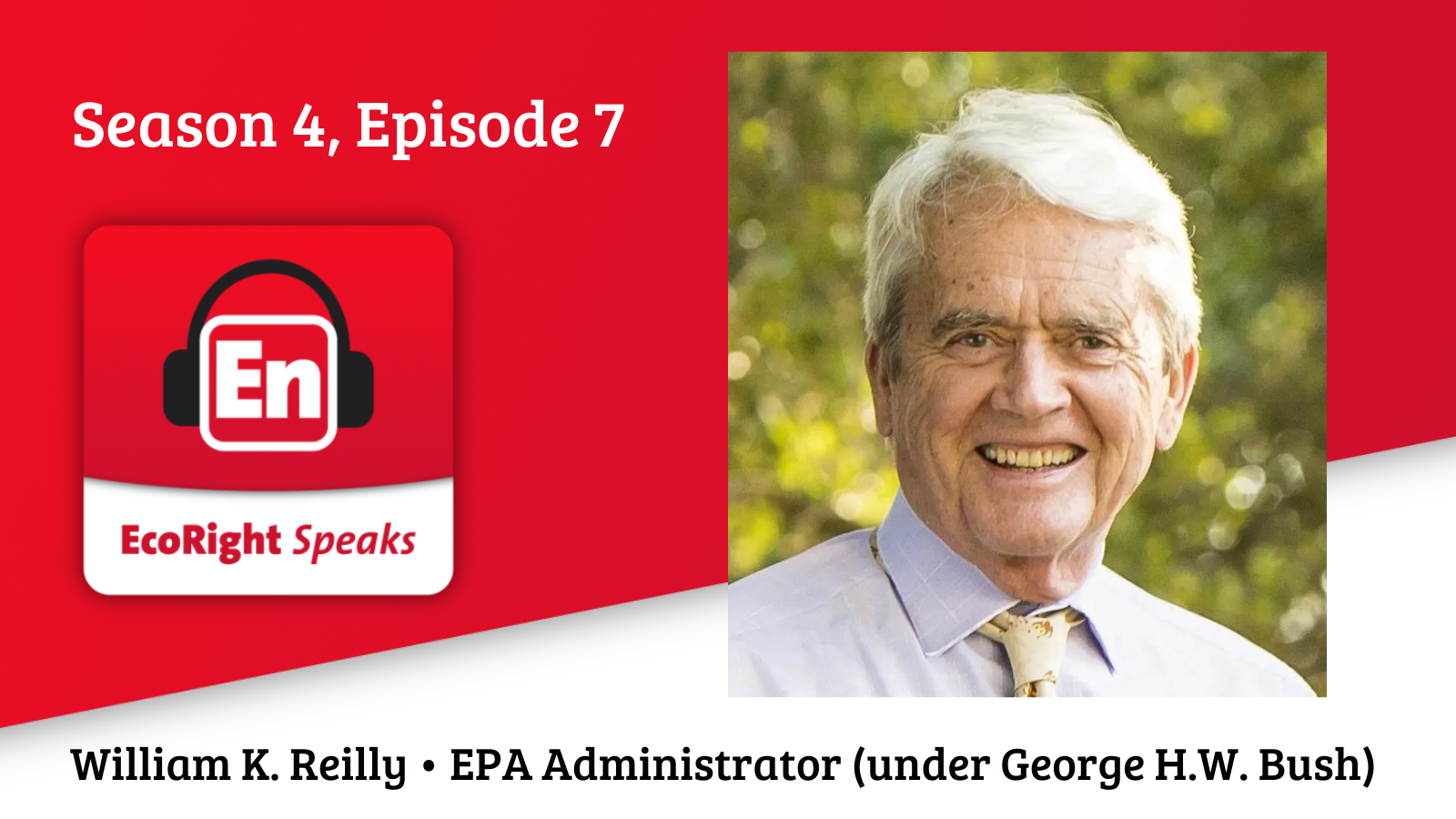 This week, we take a trip to the past with a conversation with Bill Reilly, who served as the Administrator of the Environmental Protection Agency during President George H. W. Bush's term in office. Mr. Reilly spent all four years at the agency, ushering through the legislative process the Clean Air Act Amendments of 1990. He was on the delegation that attended the Rio Earth Summit and was in charge of Bush's environmental agenda. President Bush ran on the environment, a legacy that is mostly forgotten today. 
In addition to his longtime public service, which spanned four U.S. Presidents, he was president of World Wildlife Fund and later chairman of the board; president of The Conservation Foundation; and director of the Rockefeller Task Force on Land Use and Urban Growth. Mr. Reilly has chaired the Board of the Global Water Challenge and Climate Works Foundation. He serves on the Executive Committee of the U.S. Water Partnership and the board of the Center for Strategic and International Studies.  He has also served on several corporate boards, including DuPont, ConocoPhillips, and Royal Caribbean.  
We hope you enjoy the episode!