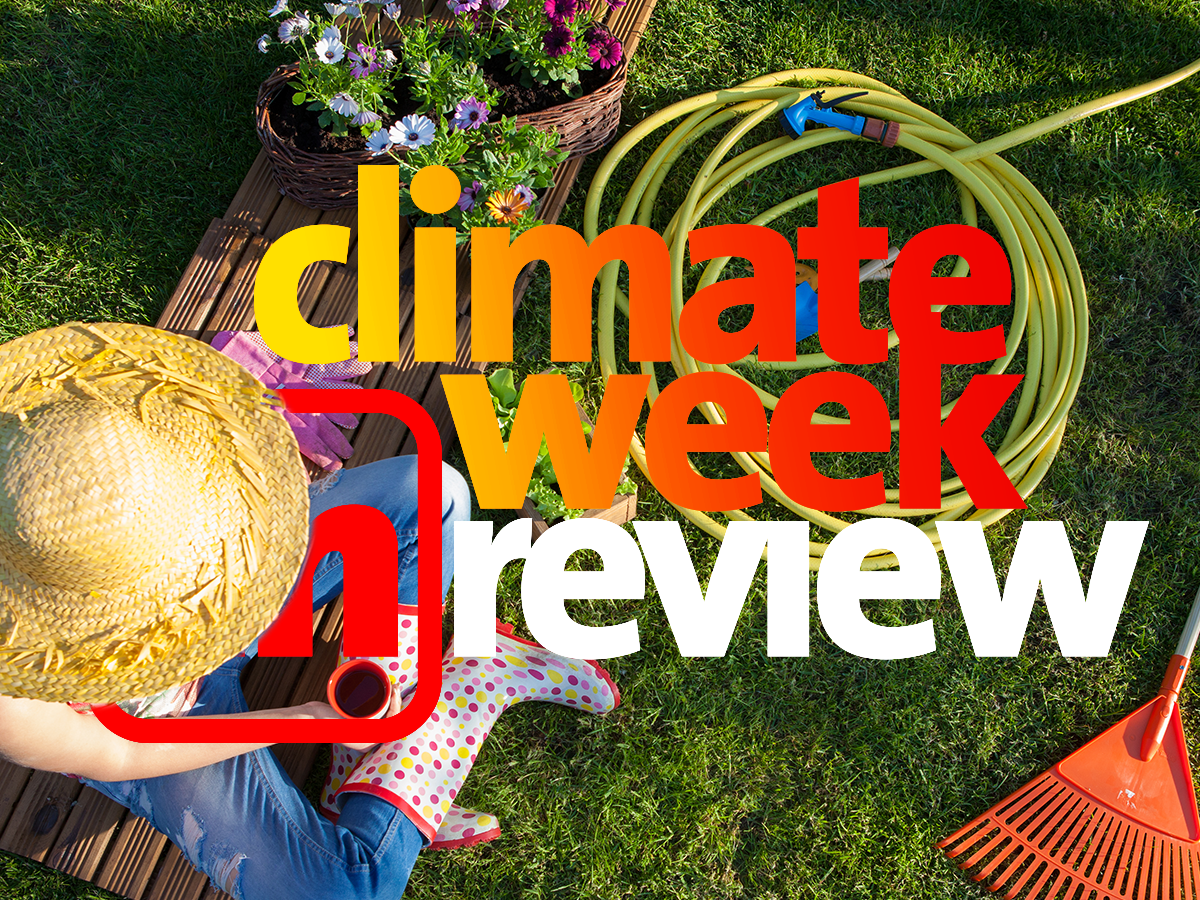 Happy Spring!
I'm tiptoeing back into my garden, doing some leaf clean up, mulching, and welcoming all the blooming bulbs. I'm eager to see how the native plants to put in the ground last year are going to look now that they are established. Spring is in the air, indeed.
This week's must read: Our EcoRight Leadership Council member Mary Anna Mancuso was again published in Real Clear Energy, this time with a piece titled, An Energy Independent America.
"With gas prices soaring and midterms looming, there is an opportunity for the United States to invest in the electricity sector and become energy independent," she writes. "There has never been a better time for America to assert its independence from the grips of oil oligarchs than now."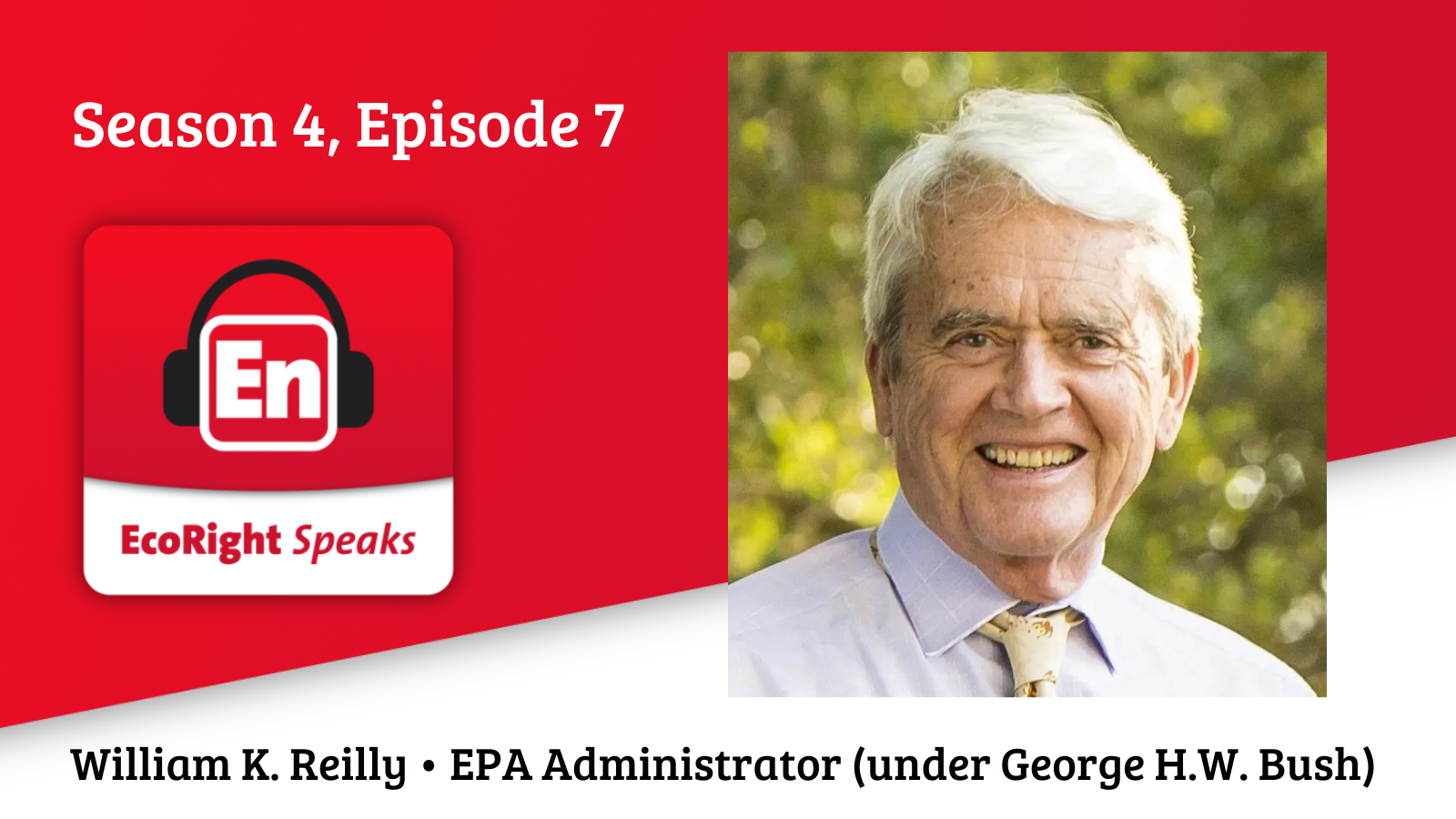 EcoRight Speaks, season four, episode seven, former EPA Administrator Bill Reilly
This week, we take a trip to the past with a conversation with Bill Reilly, who served as the Administrator of the Environmental Protection Agency during President George H. W. Bush's term in office. Mr. Reilly spent all four years at the agency, ushering through the legislative process the Clean Air Act Amendments of 1990. He was on the delegation that attended the Rio Earth Summit and was in charge of Bush's environmental agenda. President Bush ran on the environment, a legacy that is mostly forgotten today. 
In addition to his longtime public service, which spanned four U.S. Presidents, he was president of World Wildlife Fund and later chairman of the board; president of The Conservation Foundation; and director of the Rockefeller Task Force on Land Use and Urban Growth. Mr. Reilly has chaired the Board of the Global Water Challenge and Climate Works Foundation. He serves on the Executive Committee of the U.S. Water Partnership and the board of the Center for Strategic and International Studies.  He has also served on several corporate boards, including DuPont, ConocoPhillips, and Royal Caribbean.  
We hope you enjoy the episode!
Coming up next week, our interview with Congresswoman Nancy Mace (SC-01).
Congrats to this week's contest winner, Cameron K. from Ohio! Keep on listening and playing for your chance to win a $25 gifl card to Amazon.
Quote of the week:
"Caring about climate change and being conservative and believing in small government are compatible." 
Karly Matthews, communications director for American Conservation Coalition, to CNN.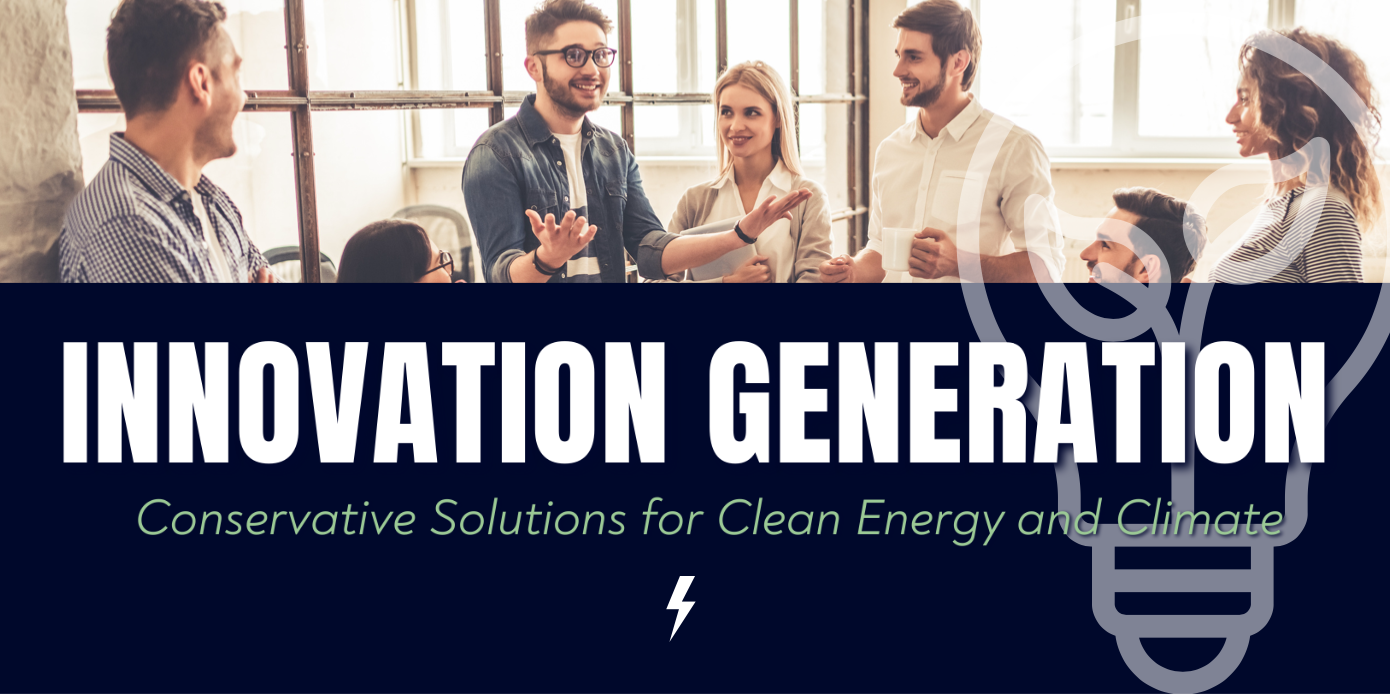 Hoosiers, sign up now: Live in Indiana? Or know someone who does? Or maybe you want to take a road trip? Join young conservatives from across Indiana to learn about conservative clean energy and climate solutions.
Come meet us and our partners Citizens for Responsible Energy Solutions, The Conservation Coalition, and the Indiana Conservative Alliance for Energy on April 12th for a happy hour and panel discussion exploring various perspectives on how conservatives can uphold their values while crafting meaningful, pragmatic solutions for energy and climate challenges.
Panelists include:
Kacey Crane | Executive Director, Indiana Conservative Alliance for Energy
Chrissy Harbin | VP of External Affairs, Citizens for Responsible Energy Solutions
Bob Inglis | Former Congressman & Executive Director, republicEN.org
Brian Martinez | Midwest Regional Director, The Conservation Coalition
This Indianapolis event is free and open to the public, but registration is strongly encouraged.
See you next week! Get outside and enjoy spring!