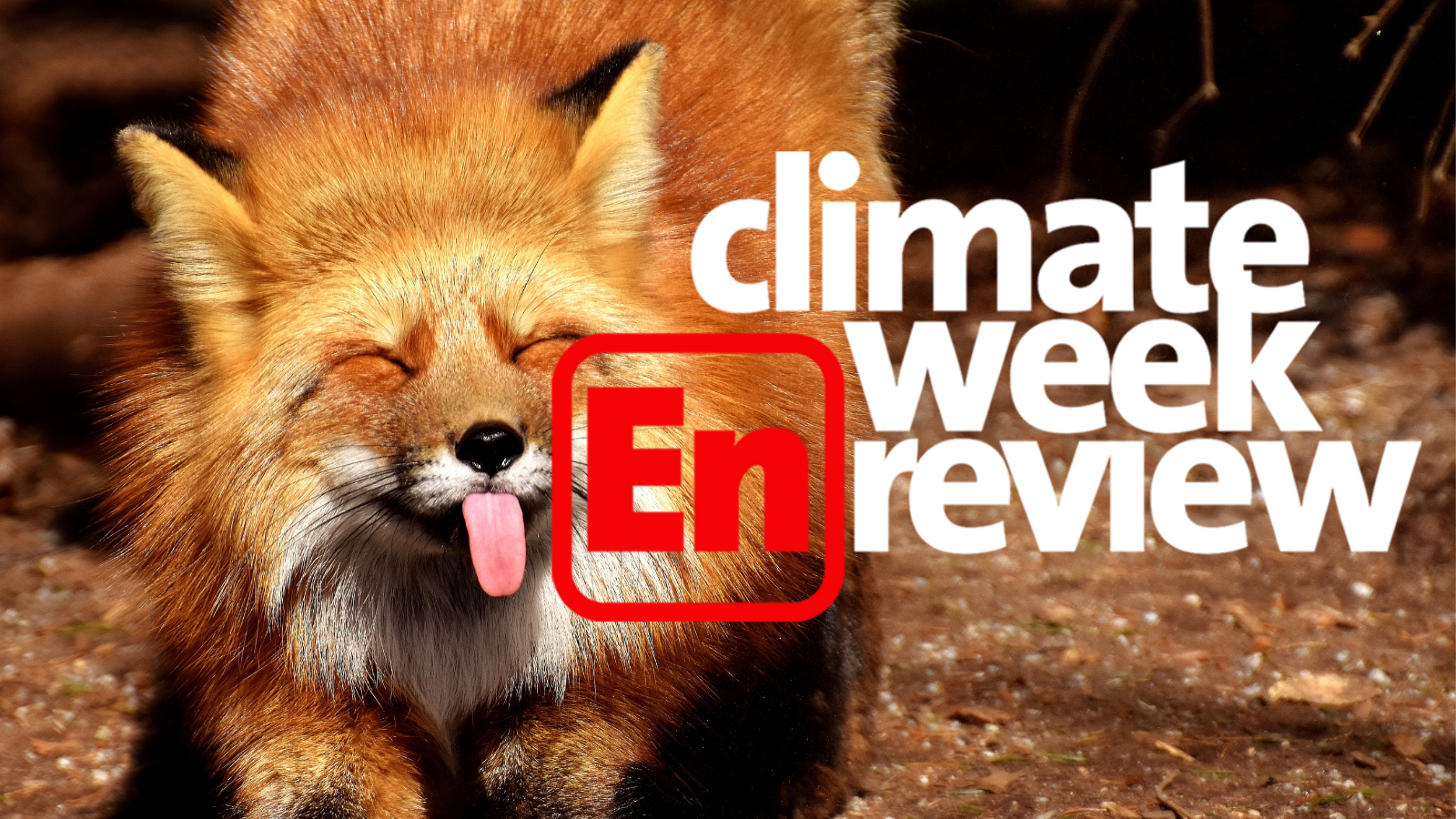 It's Friday the 13th. (Cue sinister music.) But I'm not superstitious. Not at all. I never knock on wood. I don't avoid cracks in the sidewalk or have an unlucky number. Nope. Not me. Nothing to see here. Everything is fiiiiiiine.
Let's read on.
This week's must read: This piece is near and dear to our hearts, written by our own Bob Inglis. The News-Press of Florida published his latest, The Carbon Border Adjustment: The Tool That Moves International Climate Action.
"A bold move by the United States would unleash worldwide innovation," Bob writes. "Seven billion people would begin to see the true cost of "dirty." They'd choose cleaner because it would be cheaper than accountable dirty.  There would be little need for an international agreement. There would be no need for bowing and scraping at the United Nations or for protracted negotiations. The United States would be using the power of access to our market to make it in the interest of our trading partners to join us in bringing accountability for the side effects of burning fossil fuels."
From our friend Ed Maibach:
I take heart when a prominent Democrat (@SenWhitehouse) and a prominent Republican (@bobinglis) agree on a how to move the US forward on international climate action, starting with a carbon border adjustment. https://t.co/yYVg0gCLGx @Mason4C @republicEn @docsforclimate

— Ed Maibach (@MaibachEd) May 12, 2022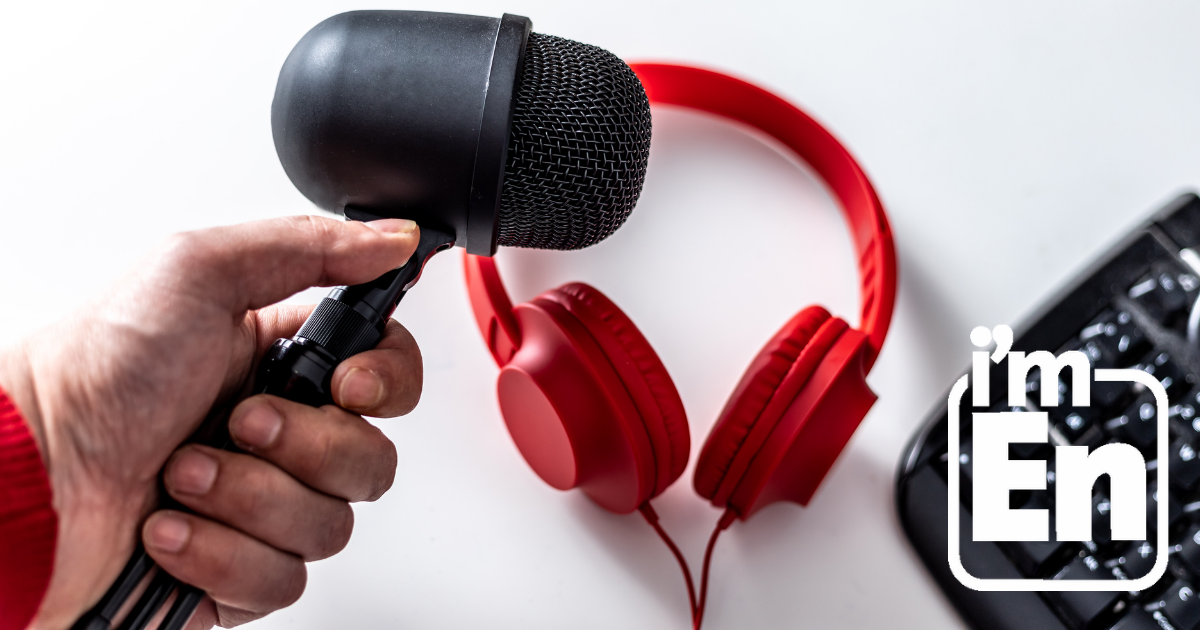 The EcoRight Speaks: back next week!
We took a hiatus this week due to some scheduling issues but we will be back in your ears on Tuesday with very special guest (and my new BFF) Sarah Davis from Clear Skies Texas, an organization of conservative Texas women who care about climate change that she helped found.
Miss the sound of my voice? Catch my favorite episode of the season, my earlier conversation with former Senator Joe Lieberman.
 Our event schedule next week:
Wondering what we're up to? Here is our schedule next week.
On Thursday, 5/19, Bob heads to Washington, DC for an event with the Ripon Society's Ripon 39ers
Then on 5/20-21, he's participating in the International Young Democrat Union "Freedom Forum" in Miami, Florida.
Have an event you want one of us to speak at? Rotary meetings, high school/college classrooms, keynote speeches… we do it all! Just reach out!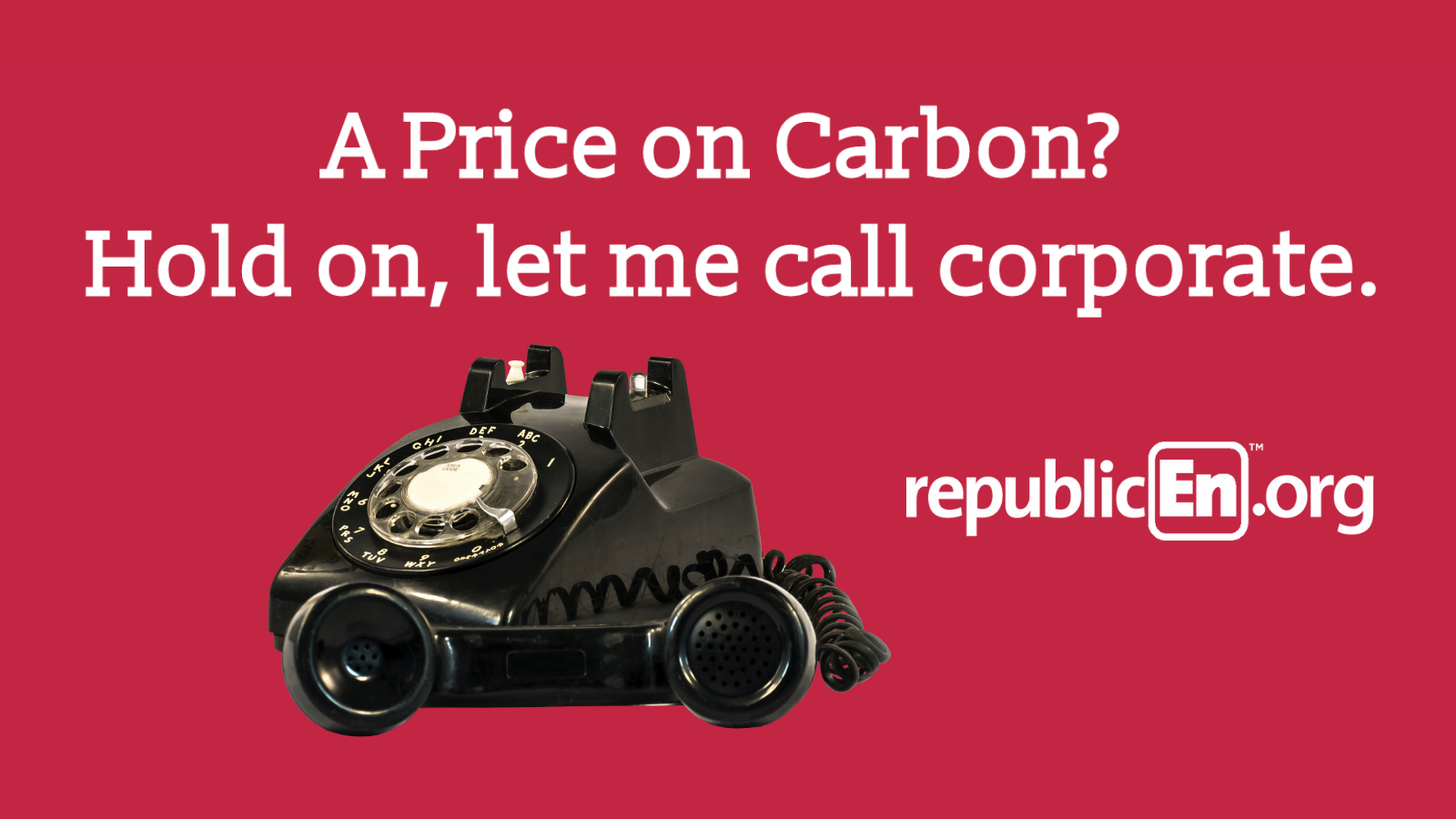 Calling all Carbon Taxers:
Every month, we offer the opportunity to take an email action. This is often writing a letter to your lawmakers. We make it easy by creating the letter upfront and giving you the option to send it as is or make it your own. 
This month, we need your help! 
Angela Larck, our Engagement Director, has made it her personal goal to have at least one EcoRight supporter send a letter from each of the 50 United States of America. We still need letters sent from: Alabama, Alaska, Connecticut, Delaware, Hawaii (this one may be a stretch), Idaho, Illinois, Iowa, Louisiana, Minnesota, Mississippi, Missouri, Nevada, New Jersey, Rhode Island, South Dakota, and West Virginia. Will you send a letter? Reach out to your lawmakers and encourage them to review the Business Roundtable Roadmap.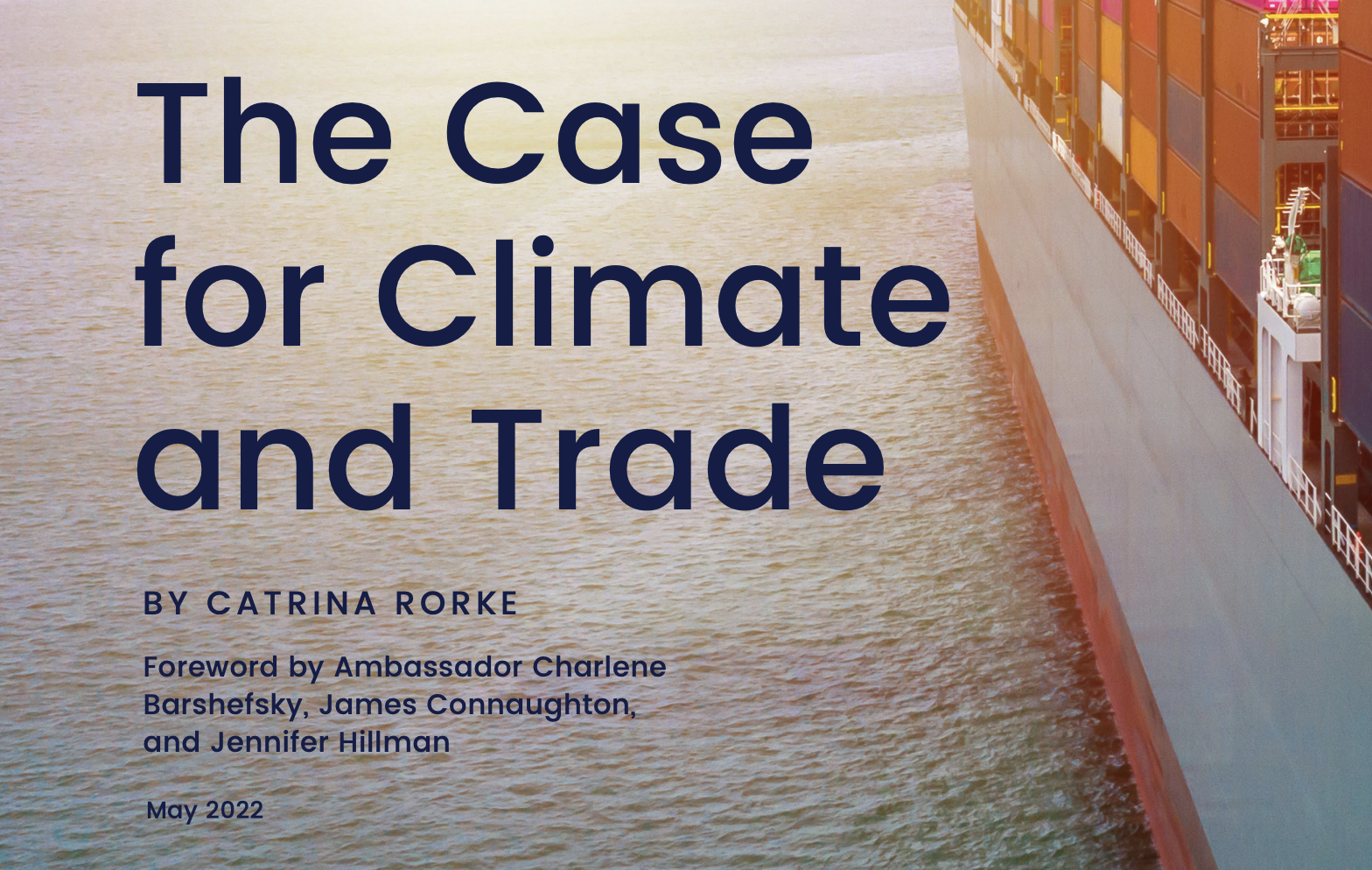 NEW REPORT: The Case for Climate and Trade
Check out the latest from former podcast guest, webinar star, friend of republicEn.org, Catrina Rorke. Her latest report, The Case for Climate and Trade, delves into the "carbon loophole," which happens when major developed economies decarbonize at home, but still import huge amounts of carbon in the form of goods manufactured in carbon-intensive countries.
By leveraging trade relationships and the power of the global market economy, we can help address this loophole. This new report examines four emerging areas of opportunity within the climate-trade nexus for U.S. policymakers. Check it out! And if you want to learn more about climate and trade and the carbon border adjustment, consider attending their webinar on May 25th featuring Senators Kevin Cramer and Chris Coons.
With that, see you next week…