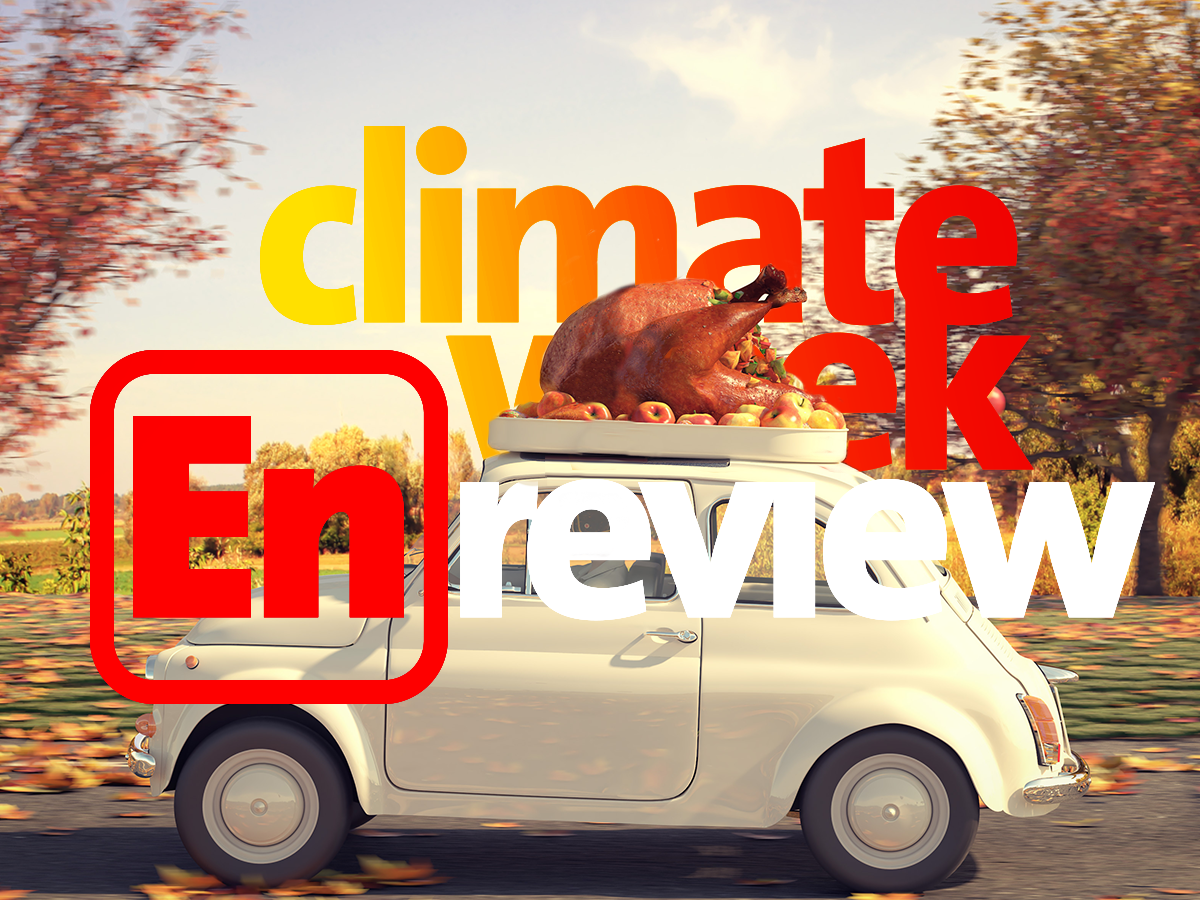 Hello, and happy early Thanksgiving! I'm still trying to decide what dessert to bake, wavering between bread pudding or caramel apple pie. Who knows, maybe I will make both. Also, green beans or brussell sprouts? I can't choose!
Takeaways from COP-26:
The Glasgow Climate meeting ended last Friday. Here are some outcomes we are think are noteworthy.
The Glasgow Climate Pact was agreed to with the first ever COP agreement mention of the words fossil fuels. The pact

calls for the phasing down of unabated coal and inefficient fossil fuel subsidies.

The Pact includes language that requests parties to come to COP27 next year in Egypt with updated plans on how to significantly reduce greenhouse gas emissions by 2030.

The Pact includes a doubling of money for adaptation, from 2019 levels by 2025.
A few reactions from allies:
Is #COP26 enough? No. Did anyone expect it to be enough? I sure didn't; this is a more ambitious effort to work together than anything we humans have ever, ever accomplished. But is it more than we had 2 weeks ago? YES. And there's a lot more to be done; so let's get on with it!

— Prof. Katharine Hayhoe (@KHayhoe) November 13, 2021
BREAKING: 130+ individuals signed the International Declaration on Market Environmentalism at #COP26. This first-ever pledge from major global thought leaders shows a clear commitment to promoting market values to help our planet on the world stage. https://t.co/oPMnplrnPK pic.twitter.com/e3odIb5PFF — American Conservation Coalition (@ACC_National) November 8, 2021
Next year: Egypt! (I'm already strategizing how I might get there so I can bring you the updates in real time…)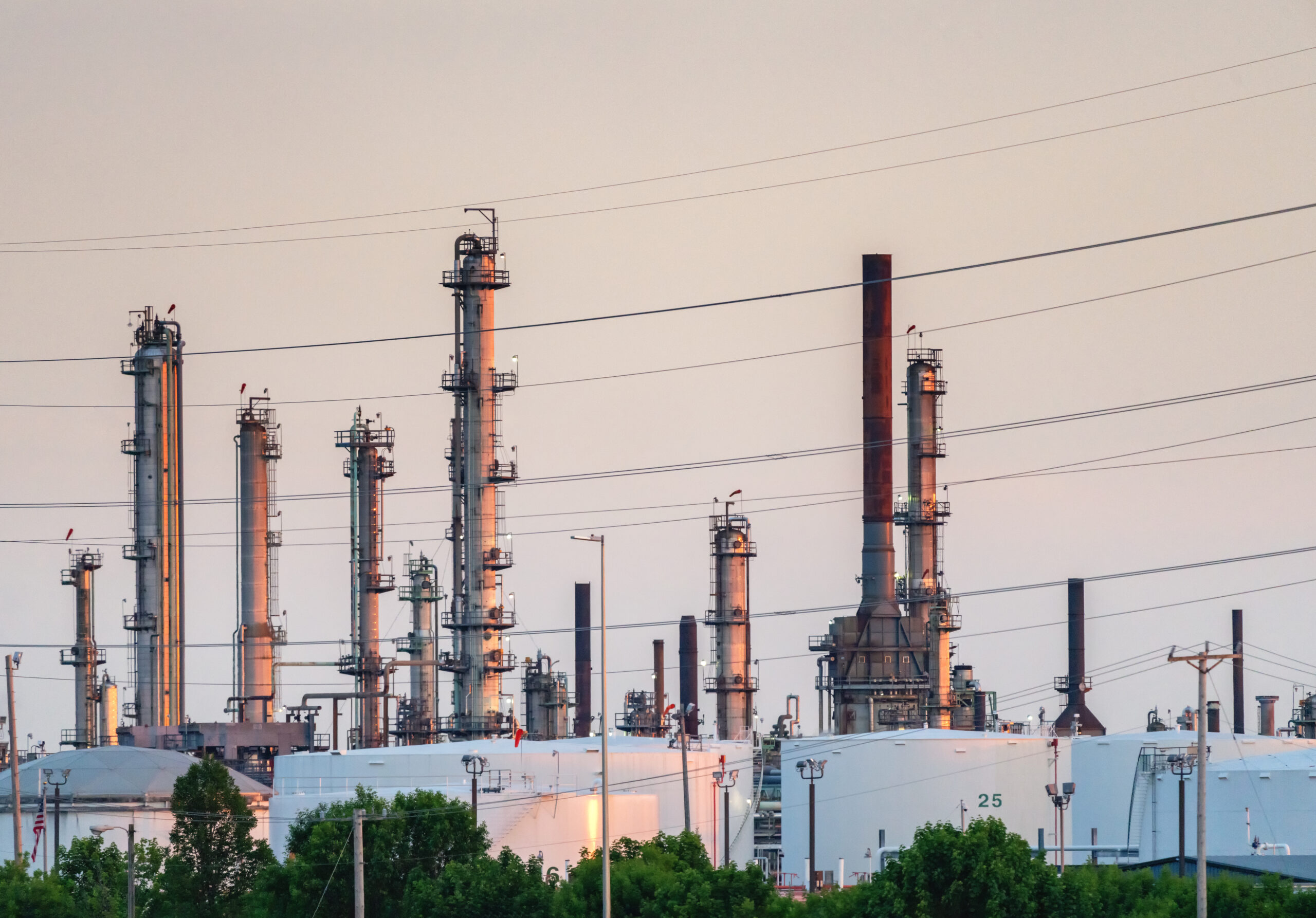 Meanwhile, here at home: The American Petroleum Institute, which represents all segments of America's natural gas and oil industry, came out in support of a market-based carbon tax this week. This is the trade association's boldest statement yet in favor of carbon pricing.
API says the price would need to apply to all emitting industries and the scheme needs to tackle climate change, not use the tax as a pay for for other federal government programs. Recent analysis from the Energy Information Administration found that carbon fees as high as $35 per metric ton could decrease U.S. energy-related CO2 emissions by 19 percent compared to 2020 levels. 
In the spring of this year, API announced support for carbon pricing generally.
This week's must read: Freshman Rep. Andrew Garbarino seeks to respore "depleted" Republican ranks of the climate caucus (Washington Examiner) Our spirits were lifted by the efforts of New York freshman Congressman Andrew Garbarino's attempt to revive former Rep. Carlos Curbelo's side of the House Climate Solutions Caucus, which once numbered over 100.
"Republicans going there and getting educated on these climate issues will allow us to have a seat at the table when we discuss how to reduce emissions," Garbarino said of the Glasgow climate conference. "I want to get as many Republicans in Congress as educated as possible on these issues so next time there is a Republican administration, there is support for climate-friendly policies."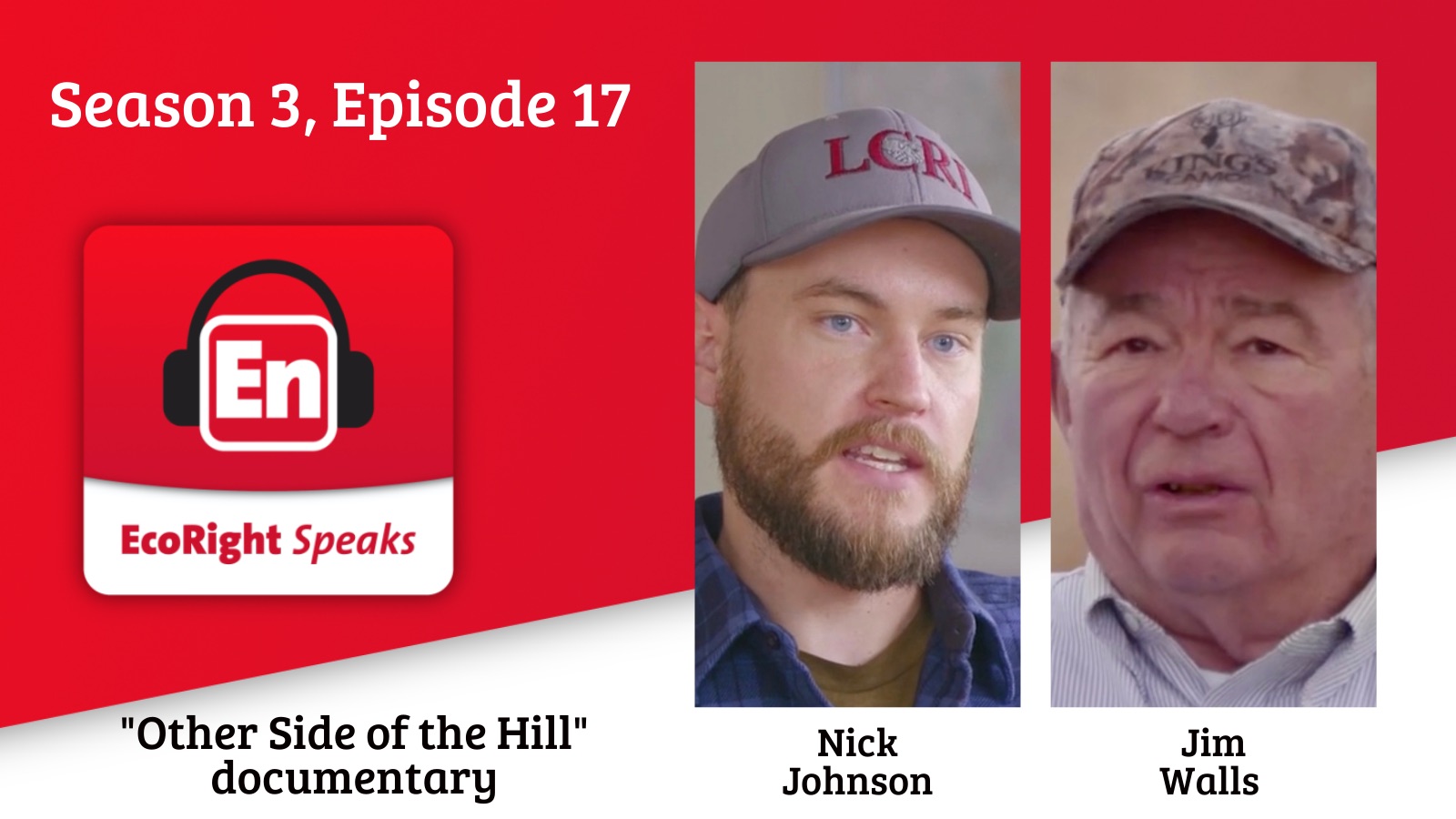 EcoRight Speaks, season 3, episode 17: LCRI's Nick Johnson and Jim Walls
The efforts to reduce greenhouse gases made by rural communities are an important part of the story, thus we are eternally grateful that past webinar guests Nick Johnson and Jim Walls from the Lake County Resources Initiative and stars of the documentary the Other Side of the Hill (which you should check out) are this week's guests.
These two dedicated East Oregonians  are looking for the common ground needed to address climate change in their rural, forestry and ag based community. They talk about the role that renewables can play, and while we didn't get a chance to talk about their recent report, they recently commissioned a greenhouse gas inventory of activities and sequestration practices. If you want to see a copy of the report, let me know. And if you want to host a screening of their film, Nick tells you how in the episode!
The EcoRight Speaks is taking a few weeks off and will be back in your ears on December 7th with climate psychologist Renee Lertzman.
Readers, wishing you and yours a safe, joyous Thanksgiving. See you in December.