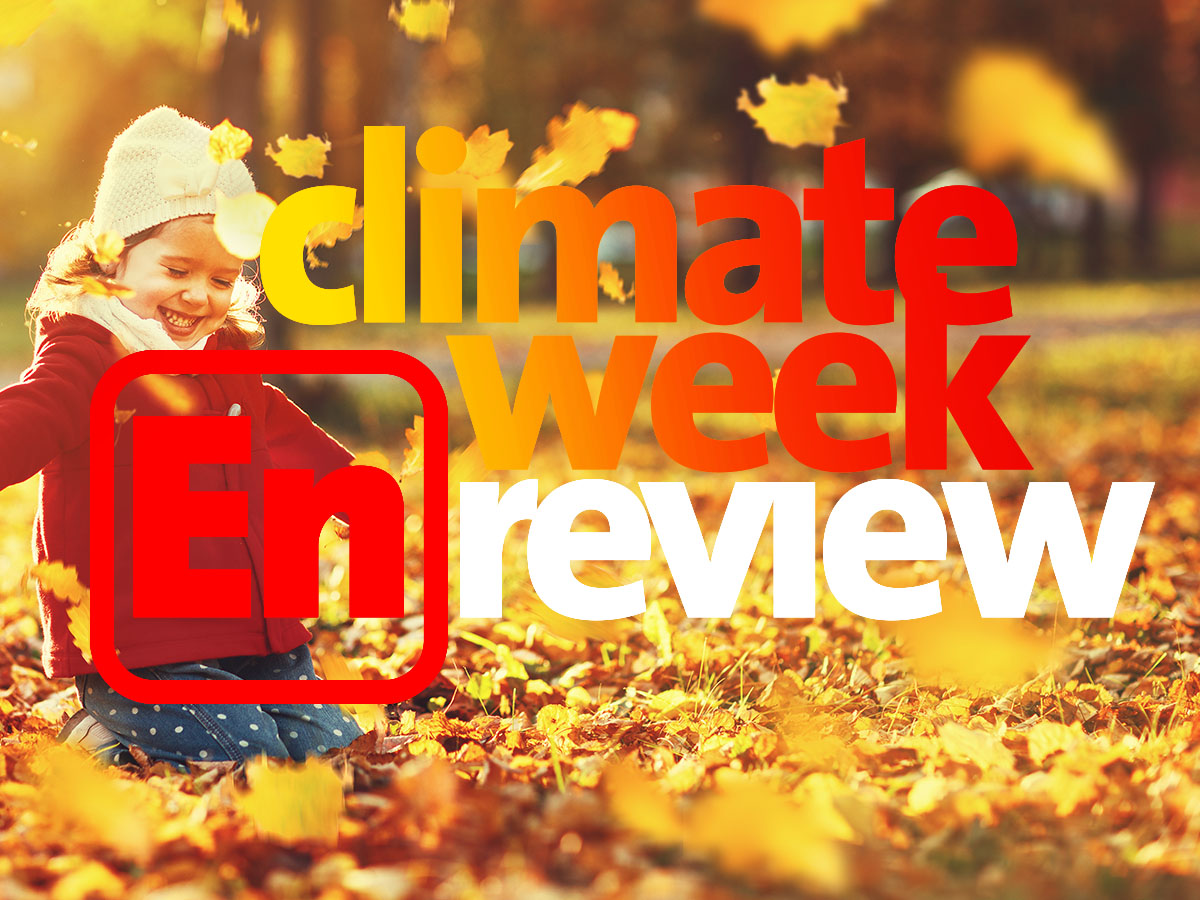 Hello, October! It's officially sweater weather, which makes me happy. What else makes me happy? Great guests. Great community. Great stews. And seeing our EcoRight friends make news. (Yes, I know, that rhymed. But don't worry, I'm not giving up my day job.)
Spotlight on spokespeople: Our Florida-based spokesperson Mary Anna Mancuso is leading a beach clean up volunteer session on October 17th with Beta Kappa, a nonprofit, service-focused organization on the Palm Beach Atlantic University campus. With service opportunities being more challenging during this time of COVID-19, outdoor projects like this allow volunteers to limit risk of exposure while still impacting both the environment around the local beaches and the community who enjoys them. But you don't have to live in Florida to help.
"Keeping our beaches clean is especially important while we're still in turtle nesting season in Florida," Mary Anna notes. "We are in need of donations to purchase supplies, including grabbers, trash bags, and gloves. We intend to continue hosting beach cleanups in the coming months, so these resources will be used for future projects as well!"
If you want to contribute to her efforts, ping her here.
This week's must read: Why SC must have a clean energy resurgence post COVID-19 (Greenville News) Our friend and newly minted podcast vet Rep. Gary Clary wrote this piece on why he believes the groundswell of positive opinions on climate change "creates a trove of opportunities for leaders to work together to rebuild stronger and more resiliently."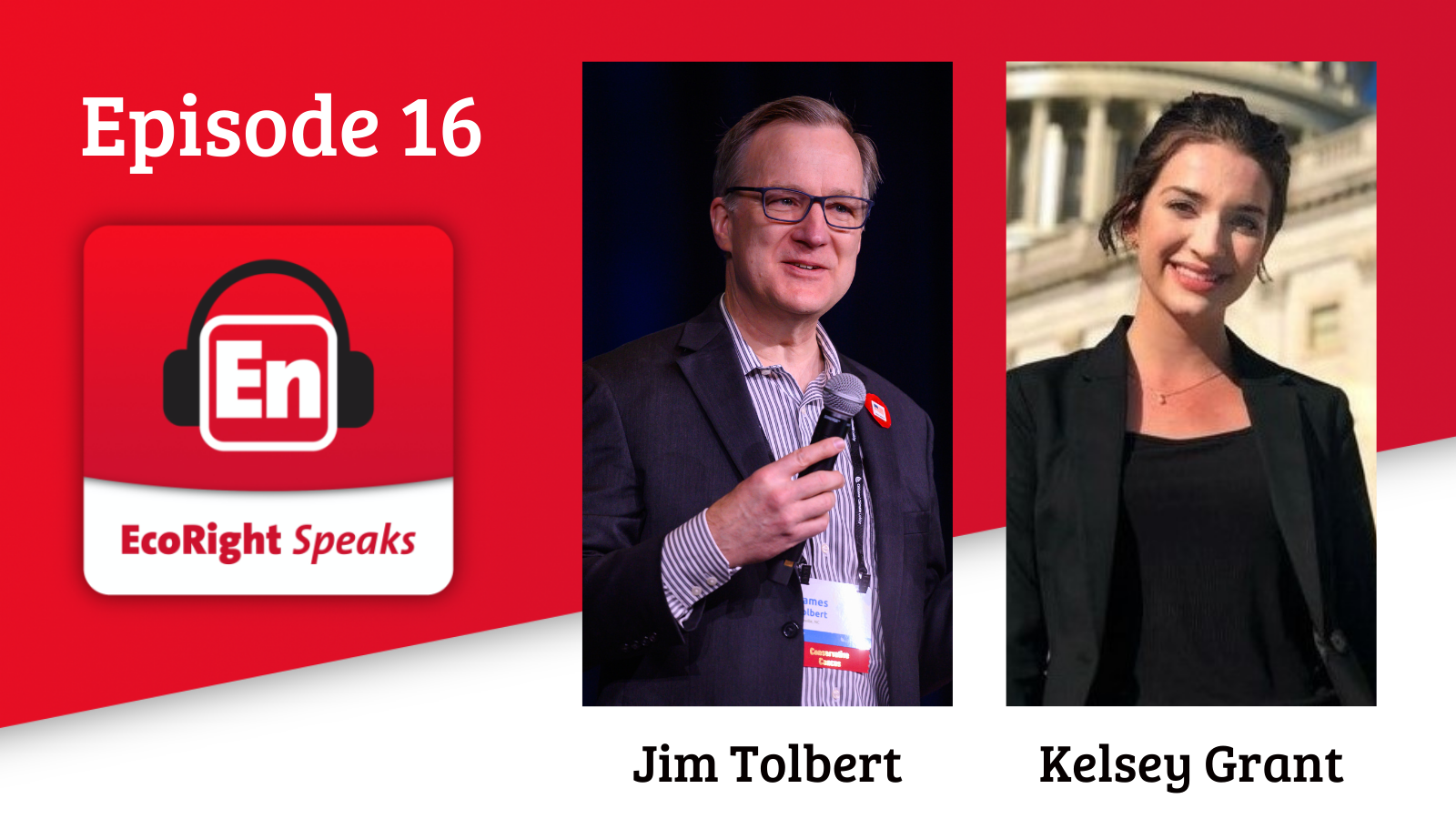 The EcoRight Speaks, Sweet Sixteen! Happy 16th episode birthday to our podcast! Every week after we wrap an episode, I have immediate panic that we won't be able to do it again. It's that same feeling—back when we used to be able to have parties—that either not enough people would come or that there wouldn't be enough food.
But here we are four months later, cruising strong and with great programming ideas ahead of us.
This week, I joined in conversation with two key members of the Citizens Climate Lobby Conservative Caucus Action Team: Kelsey Grant, a conservative fellow; and Jim Tolbert, who manages the Action Team. Jim has presided over a steady expansion of the conservative caucus and Kelsey caught my eye with the  op-ed, Restoring conservative leadership on climate. (Didn't I say I was going to get her on the pod?) In both conversations we talk about conservative leadership and the importance of relationship-building. Tune in to hear their insight.
Also in the episode, the republicEn.org team plays our new favorite game, Whose Line is it Anyway.  
Links mentioned on the show:
Coming up next week: Nick Huey and I team up for a conversation you won't want to miss with Utah's Rep. John Curtis.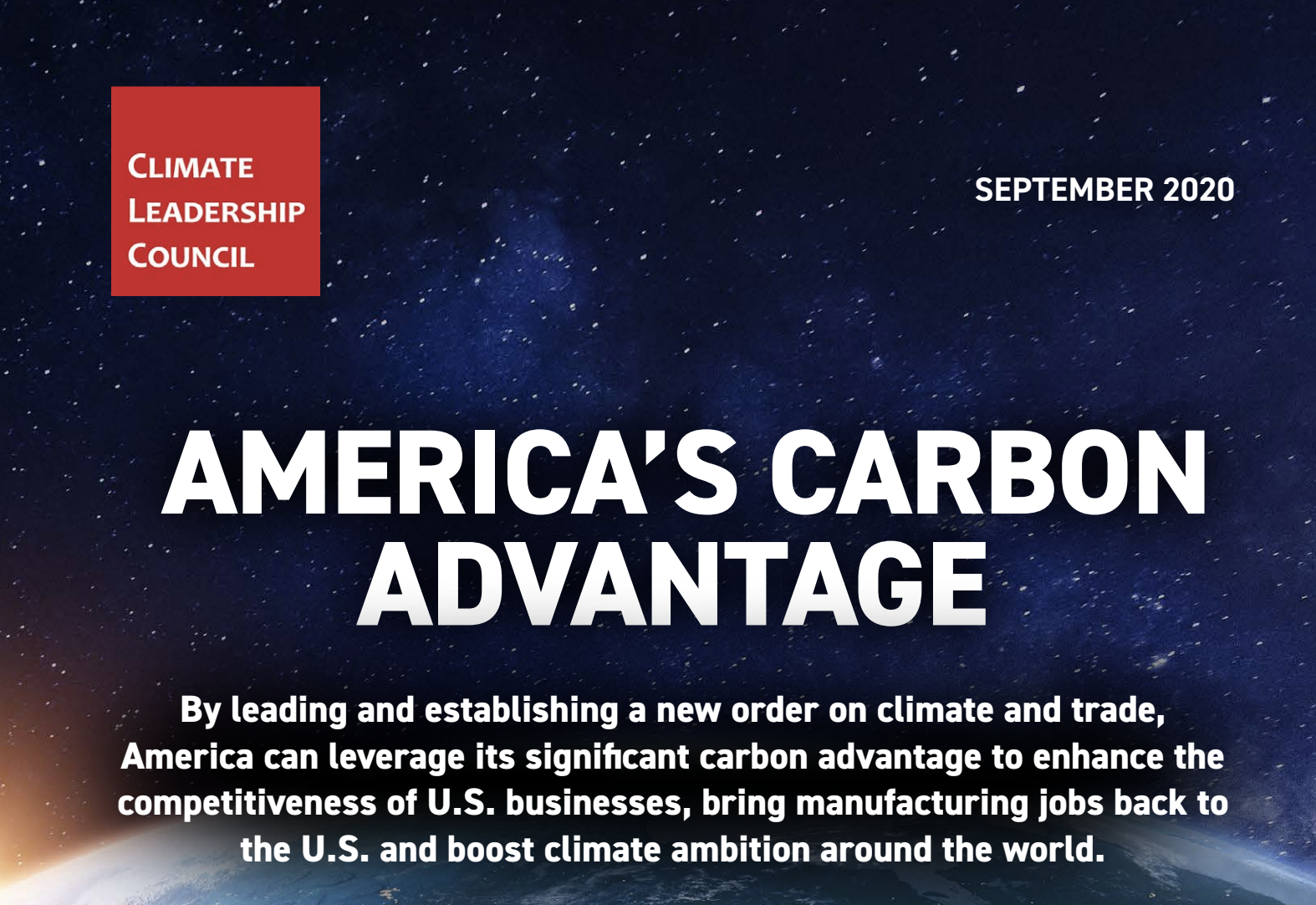 America's Carbon Advantage: The Climate Leadership Council released a new report which demonstrate that the U.S. can leverage its carbon advantage to increase competitiveness, drive domestic manufacturing, and reduce reliance on foreign energy as well as imports of non-energy goods from China, India and other leading export nations.
The report, America's Climate Advantage, came out the same day as a separate report detailing the impacts on household income if the Baker-Shultz Carbon Dividends Plan were enacted.
"This study shows how America can act to create a competitive advantage for U.S. manufacturers and encourage other countries to do their part to reduce emissions," former GOP secretary of state George Shultz told the Washington Examiner's Josh Siegel. "It's the type of policy we need to unite both the left and the right behind a meaningful U.S. climate strategy."
Taken together, these reports emphasize the advantages to the carbon dividends plan on foreign policy and trade, as well as on American households.
Quote of the week: "A new generation of young conservative leaders from across our state have demonstrated that they are passionate about addressing this issue," said Indiana Senator Mike Braun of climate change. "It is our responsibility to develop bipartisan climate solutions which help protect our environment without threatening America's working families, businesses, and farmers."
Short but sweet, this week. Be well and be safe.