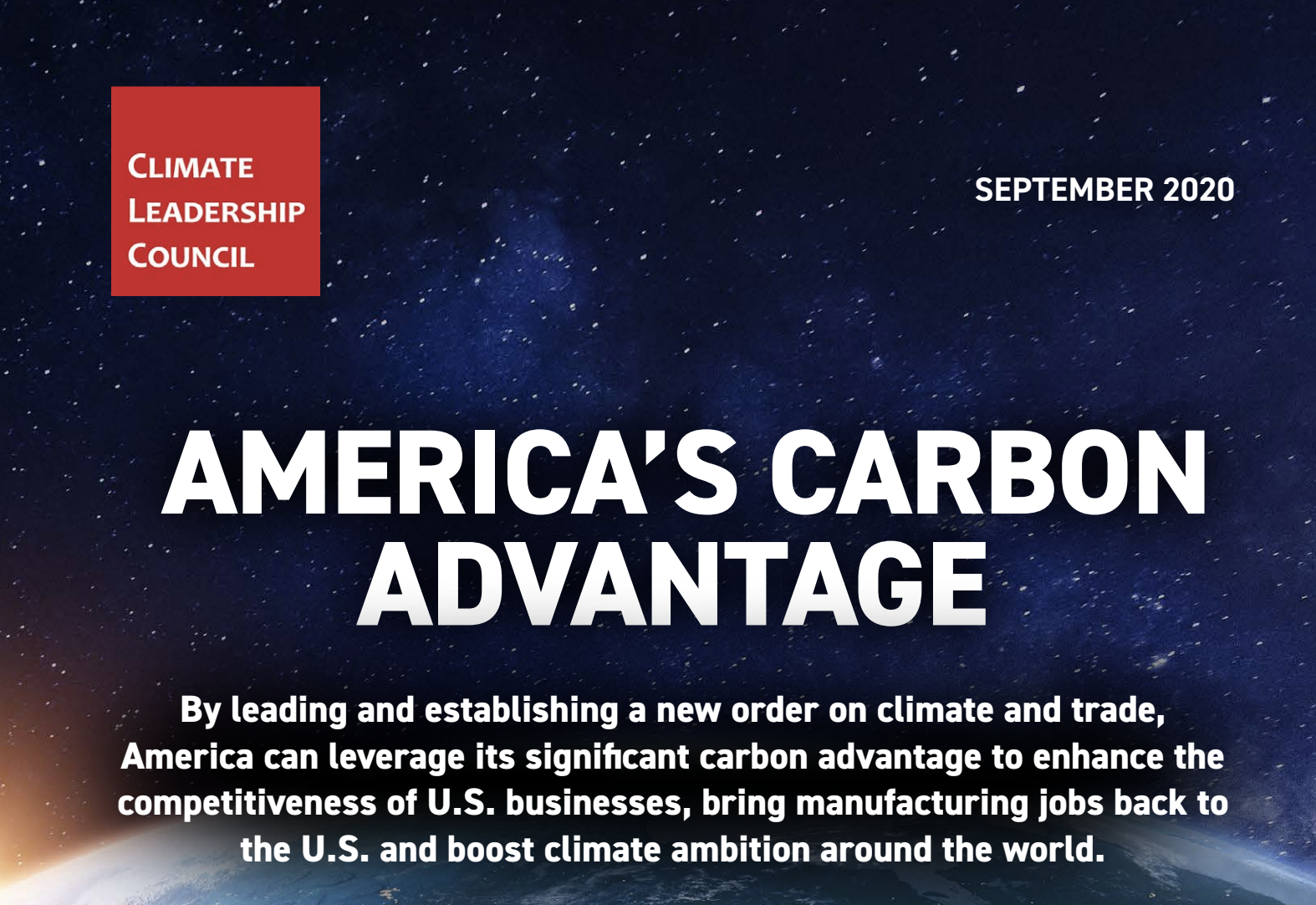 The Climate Leadership Council released a new report which demonstrate that the U.S. can leverage its carbon advantage to increase competitiveness, drive domestic manufacturing, and reduce reliance on foreign energy as well as imports of non-energy goods from China, India and other leading export nations.
The report, America's Climate Advantage, comes the same day as a separate report detailing the impacts on household income if the Baker-Shultz Carbon Dividends Plan were enacted.
"This study shows how America can act to create a competitive advantage for U.S. manufacturers and encourage other countries to do their part to reduce emissions," former GOP secretary of state George Shultz told the Washington Examiner's Josh Siegel. "It's the type of policy we need to unite both the left and the right behind a meaningful U.S. climate strategy."
Taken together, these reports emphasize the advantages to the carbon dividends plan on foreign policy and trade, as well as on American households.