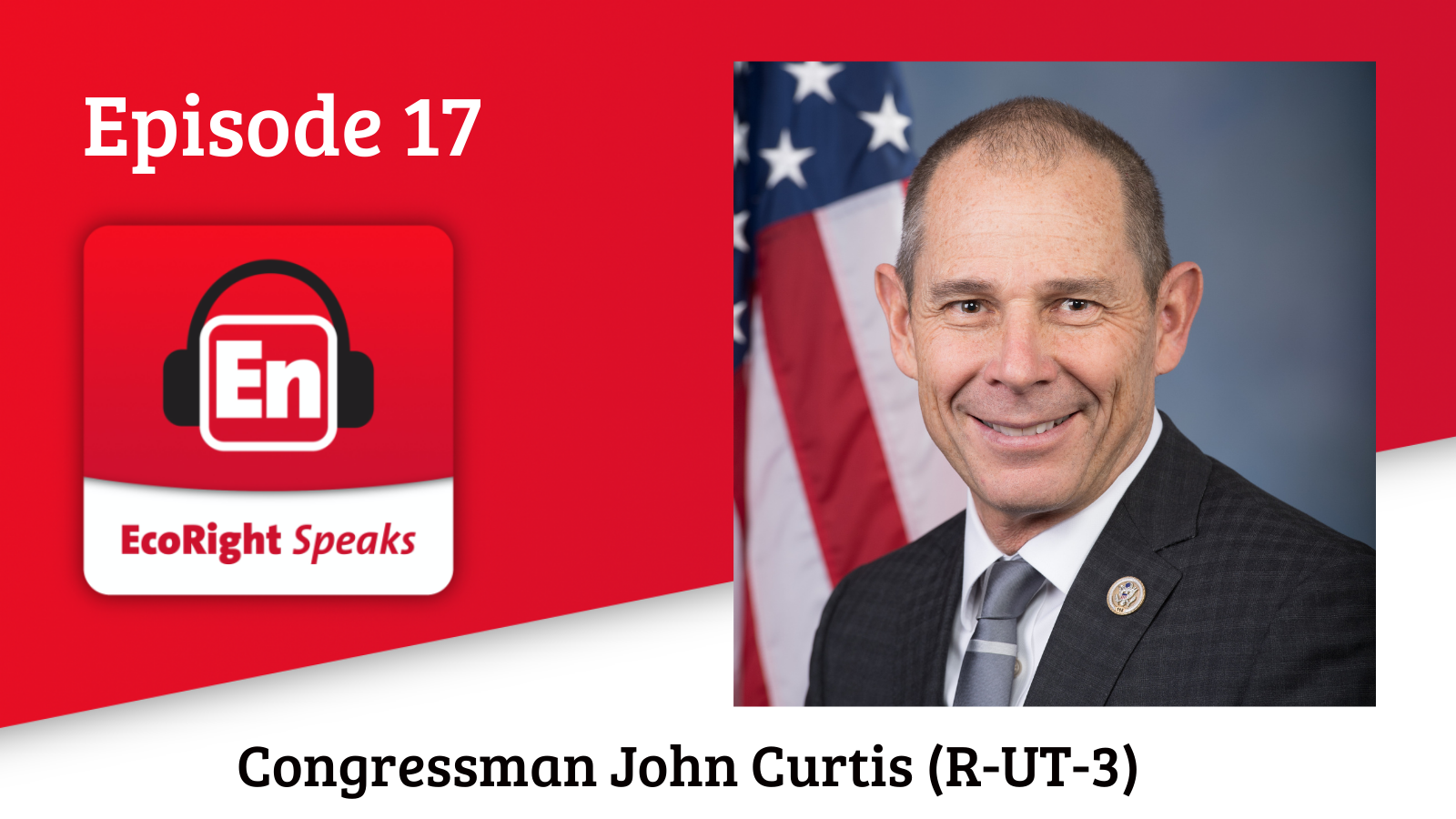 Utah Rep. John Curtis was on the top of my list of current lawmakers to feature on the podcast, so I am particularly thrilled to bring you this conversation, co-hosted by our spokesperson and friend, Nick Huey.
Curtis, who represents the youngest Congressional District in the country, has long been vocal on the need to come to the table with solutions in hand, rather than just being against proposals such as the Green New Deal. We were thrilled to take a (literal) hike with him back in 2018 and are happy to grow the relationship.
Don't miss our riveting conversation. Plus, we play Whose Line Is It Anyway…. try to guess who said the EcoRight quote of the week!