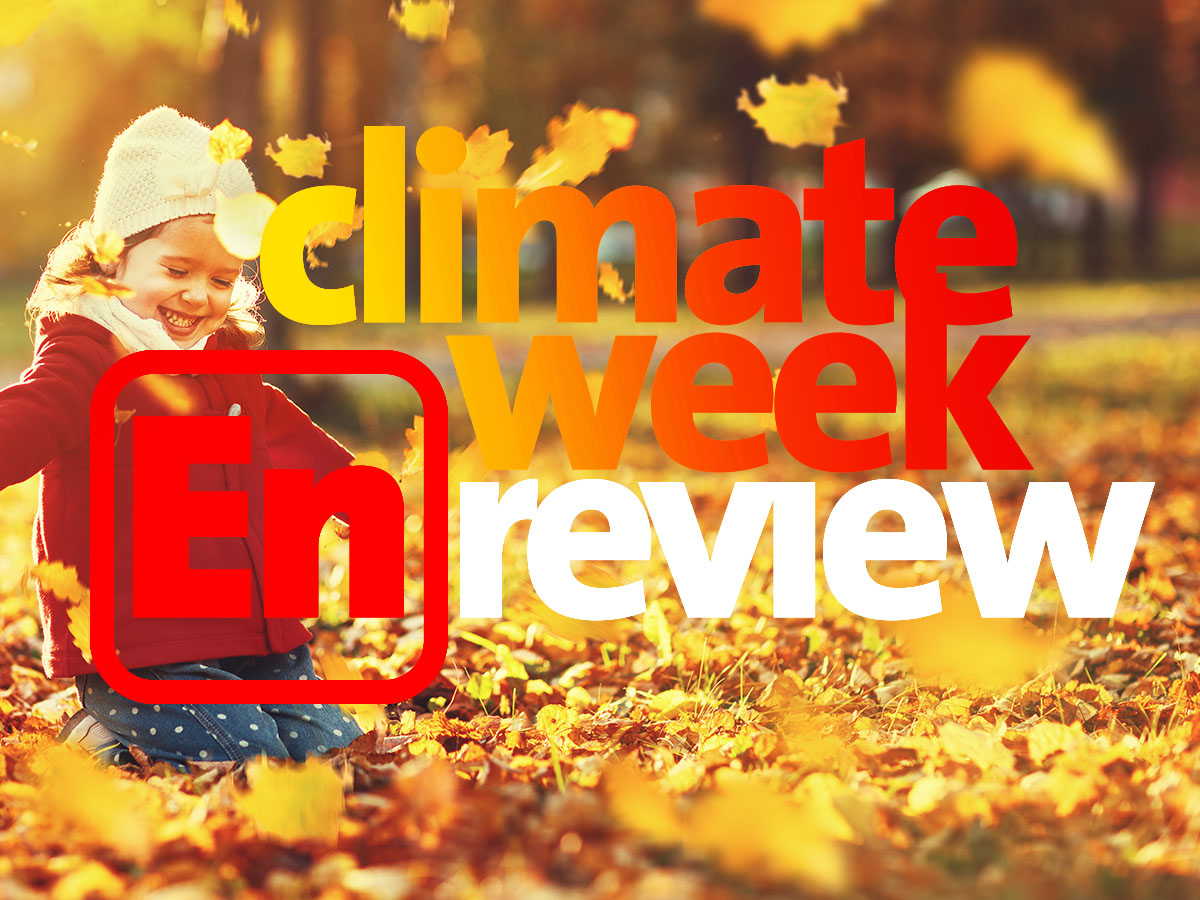 Too soon for fall imagery? Hey, pumpkin spiced everything is in the shops, so I say bring on the golden hues of autumn. We deserve it after the hottest summer in the U.S. since the Dust Bowl in 1936.
(Fun fact: it took the Dust Bowl reaching Washington on the date in 1935 when a hearing on soil erosion was taking place for lawmakers to see this wasn't just a localized issue. Sound familiar?)
This week's must read: Mary Anna Mancuso of our Spokesperson team penned an op-ed for RealClearEnergy. In Blueprint for Bipartisan Climate Action, she writes:
The Infrastructure Investment and Jobs Act makes much-needed investments in American roads, railways, bridges, the electrical grid and broadband internet. While I can't say whether I fully agree with the bill mainly because I don't have time in my day to read the entire 2,702-page bill, I do applaud the process which resulted in the bill's development. Given today's divided and frenetic political climate, the bill's passage serves as a reminder of what bipartisanship can achieve; even in these divided times,it doesn't need to be elusive. 
We agree that any bipartisan cooperation is better than no bipartisan cooperation and we hope to see more reaching across the aisle in the future.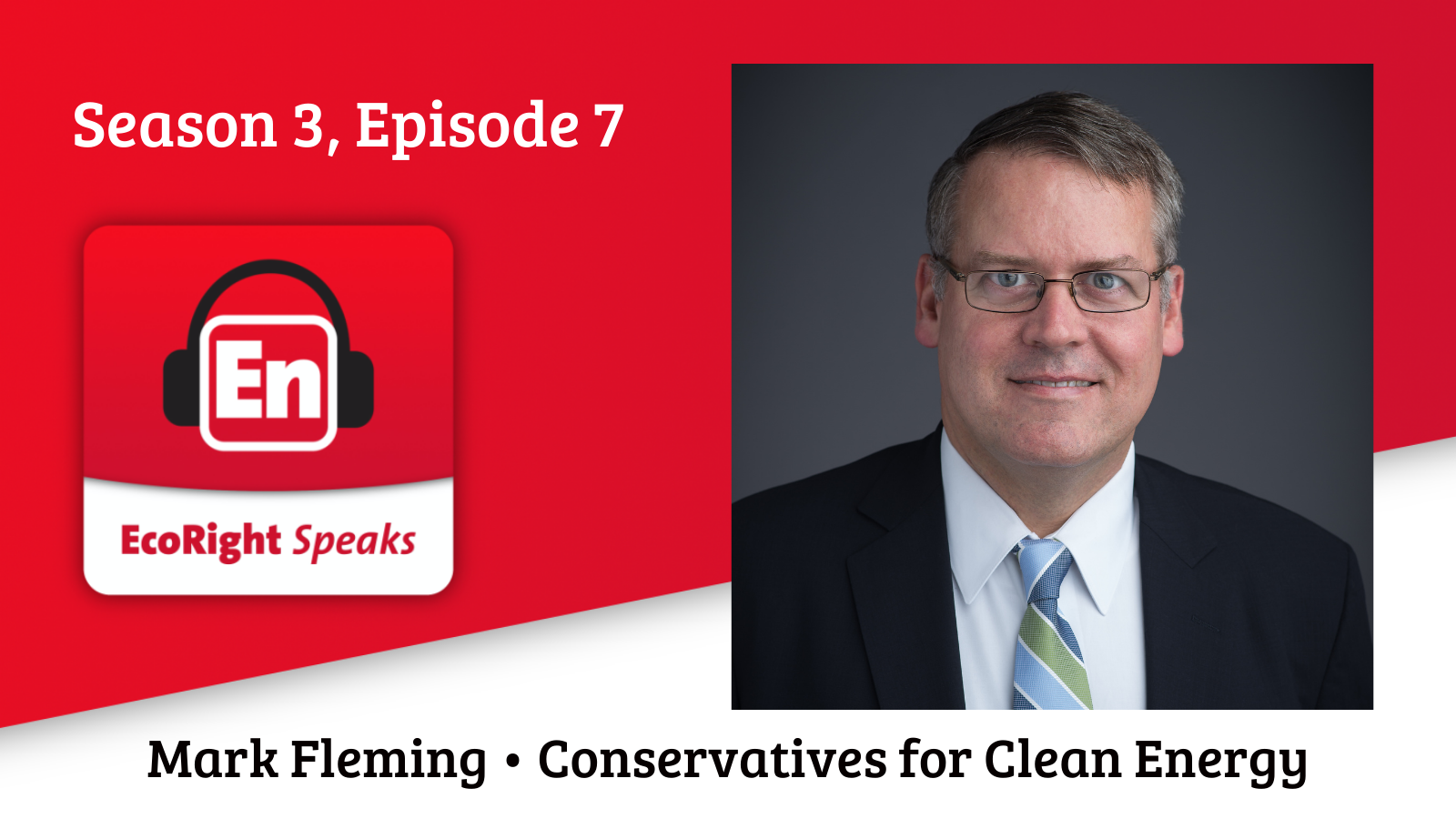 EcoRight Speaks, season 3, episode 7: ICYMI, last week we dropped our most recent episode, this one featuring Mark Fleming, the President & CEO of Conservatives for Clean Energy, a Raleigh, NC-based organization that works to educate opinion leaders on the benefits of clean energy initiatives. Mark brings a host of experiences to his current position, working with policy makers, business leaders, and other conservative stakeholders. We are lucky to have him talk about his efforts.
Coming up next week, my conversation with our favorite Far Middle ideas guy, Nick Huey. You won't want to miss it!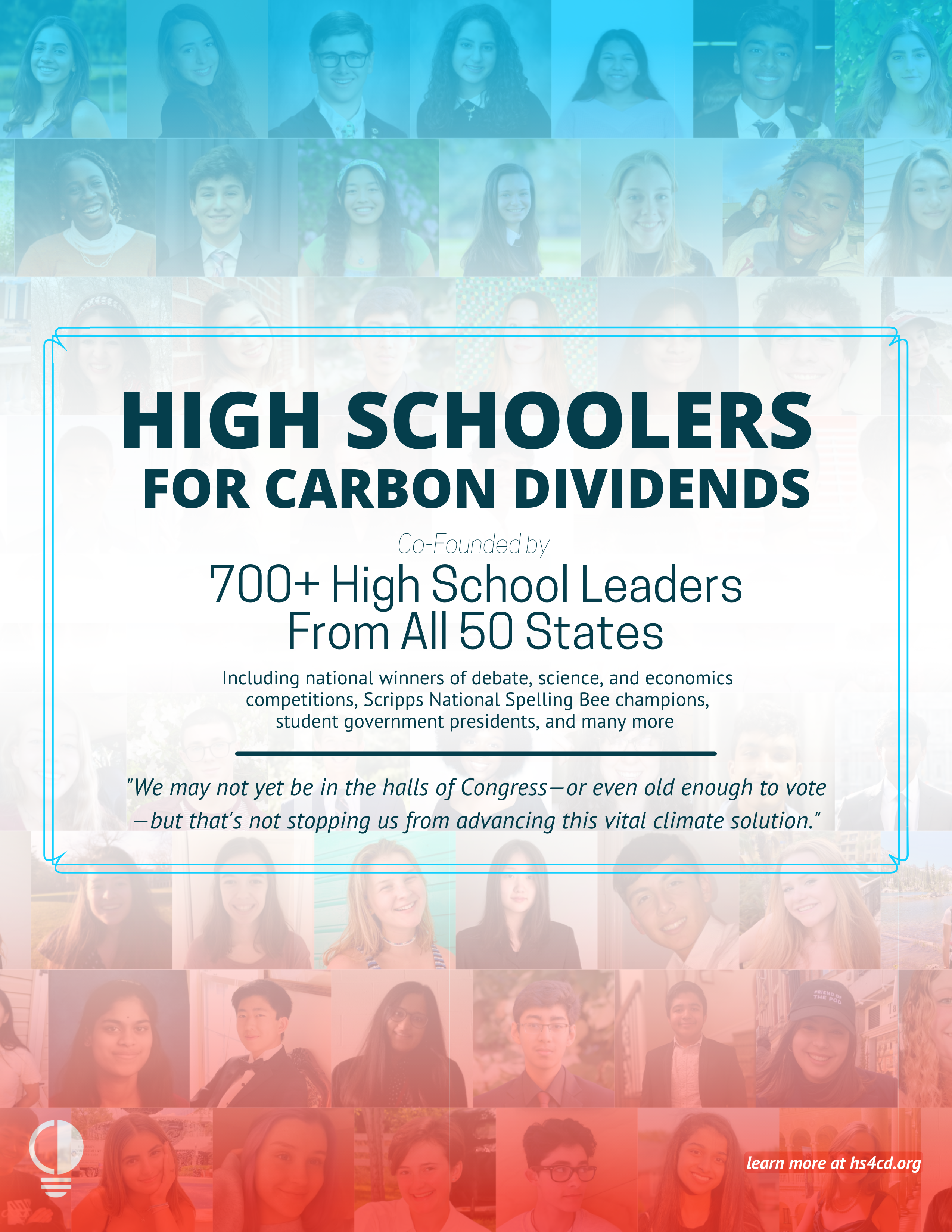 The kids are all right: We were pleased to hear from our friends at Students for Carbon Dividends that the effort has expanded to include high school students. High Schoolers for Carbon Dividends (HS4CD) is a new spin-off youth group joining the carbon pricing and dividends movement.
HS4CD's co-founders include more than 700 student leaders from all 50 states, including national winners of debate, science, and economics competitions, Scripps National Spelling Bee champions, student government presidents, and more. This cohort brings together young Republicans and young Democrats alike.
To help kick-off this new initiative, two high school leaders penned an op-ed that appeared in RealClearEnergy making the case for this policy approach. In addition, HS4CD's team is emailing every energy/climate staffer on Capitol Hill to share the news of the launch, spotlight the growing youth interest in this topic and, as Congress prepares to act on climate change, underscore the vital importance of carbon pricing.
Quote of the week: "This momentum can't be stopped." Rep. John Curtis, in his webinar appearance with the Rainey Center, in reference to the size of and level of interest in the Conservative Climate Caucus he launched over the summer.
I would be remiss if I didn't acknowledge the 20th anniversary of 9/11. Bright blue skies in September will always remind me of this terrifying day. 
Be well and hug your loved ones.