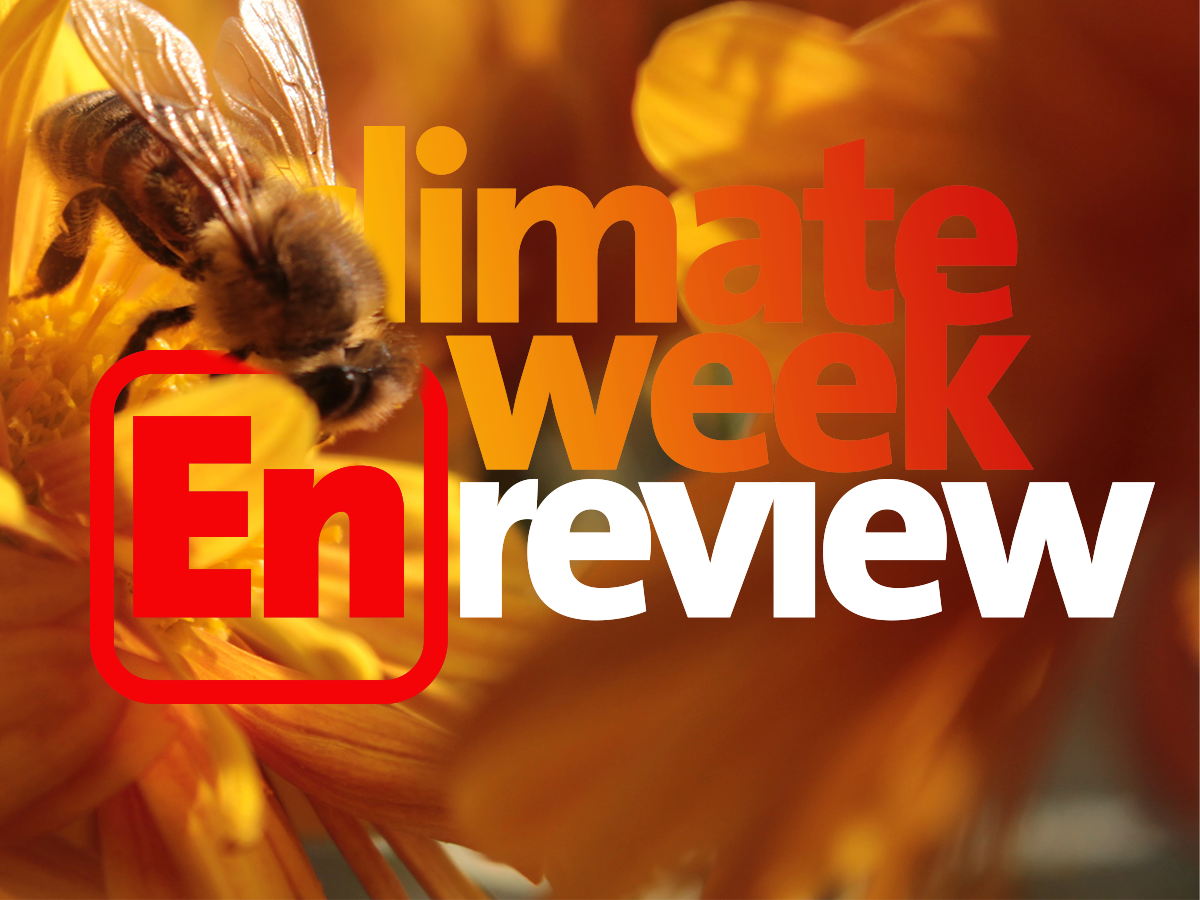 Hello! It's Friday, in case you hadn't noticed or been counting down. It was my 20th anniversary of motherhood this week and, more relevant to this conversation, there is big talk of a carbon tax in the Senate Finance Committee but I don't want to (1) jinx it or (2) get my hopes up because too many stars have to align so let's just move ahead and hope for the best.
This week's must read: For a new generation of college students, climate change isn't political. It's a lived reality. (Sierra Magazine) "As the climate crisis becomes a lived experience for more young people nationwide, many students, regardless of their political views, want action—even those who identify as conservative, Republican, or both," the article notes. And from Bob Inglis, who was interviewed for the story, "College republicans are the most effective ambassadors to their parents and grandparents," Inglis told Sierra. "One of the reasons conservatives don't take action on climate is solution aversion. Conservatives hear this story that godless scientists are going to come regulate their very breath. We have to communicate to them that climate solutions can be grounded in rock-solid conservative principles such as free enterprise."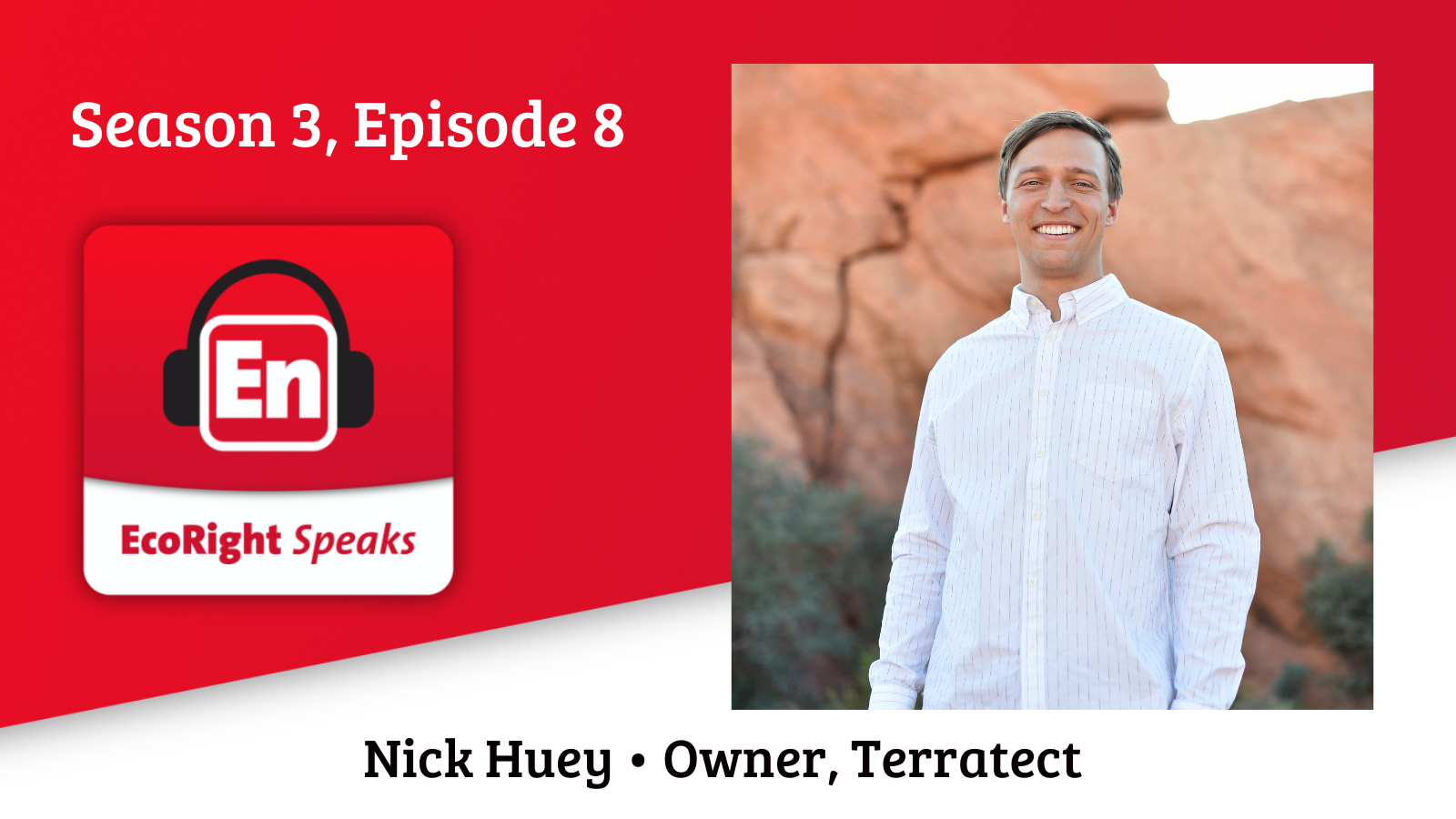 EcoRight Speaks, season 3, episode 8: This week, I'm pleased to bring you my conversation with my favorite ideas man, Nick Huey. Nick hails from Utah and was a guest on this show early in season one, where he appeared with Rep. John Curtis. He's flying solo for this episode and we talk about where he gets his inspiration and why Utah is so ripe for conservative climate activism. 
Currently the founder of Terratect Inc., Nick graduated from BYU in 2018, majoring in Communications. While there, he married Adley, the love of his life and high school sweetheart. They have two adorable children. 
After leaving BYU, he worked at several big advertising agencies with clients including the American Heart Association, Domino's Pizza, Infinity Cars, Hotels.com, Otterbox, Cisco, and others. He founded Terratect Inc. to help nonprofits bring followers to their cause. 
Enjoy the episode!
Tune in next week for our special guest (and a fellow podcaster) Larry Linenschmidt of the Hill Country Institute. He's pictured below with Bob at a CCL conference in Houston.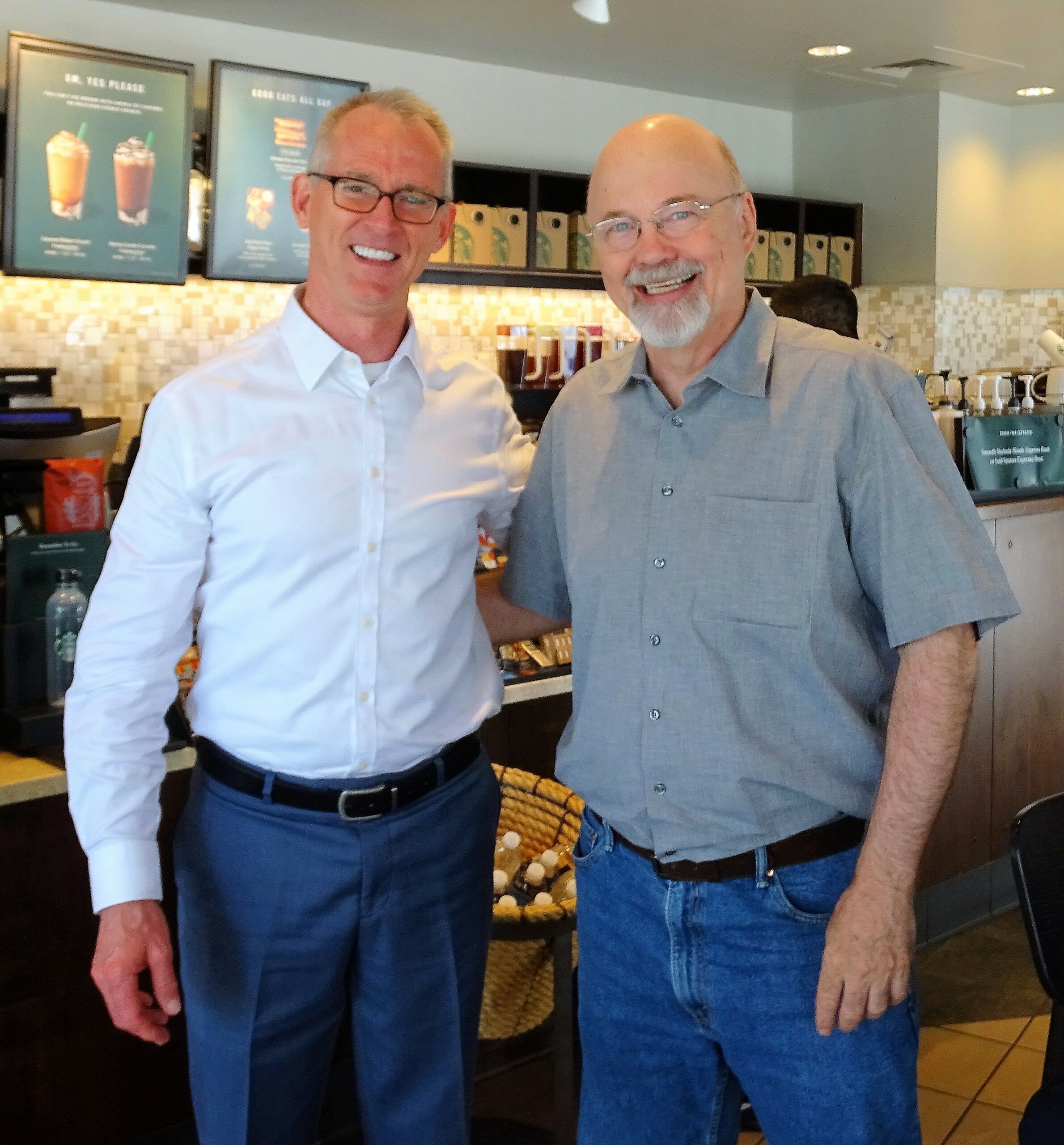 Quote of the week: We love this bit from the Atlantic, which goes to a point Bob frequently makes: we tax behavior we want less of.
"Climate scientist Ken Caldeira recently tweeted a joke meant to charm carbon-tax advocates. 'If we don't want people to drink so much alcohol, rather than taxing alcohol, we can subsidize everything that is not alcohol,' he wrote.  His point, if I may ruin the punch line, is that the United States' approach to combatting climate change is kind of silly. It relies far more on subsidizing renewables and other zero-carbon sources than on penalizing fossil fuels, which is what we really care about in the first place. We should just tax carbon pollution."
Talk the talk: Hands up for our favorite climate scientist, Katharine Hayhoe, featured in this New Yorker article, How to talk about climate change across the political divide. This excerpt describes her initial foray into talking about the intersection between science and her faith:
"It was really moving to Texas that set me on this path of figuring out how to communicate about climate change," she told [the author, Eliza Griswold]. "I was the only climate scientist within two hundred miles." After arriving, she was asked to speak with women's groups, book clubs, and eventually church groups. Many American evangelicals doubt or dismiss the realities of climate change, and religious audiences were sometimes resistant to her message. "People would say, 'Well, of course you care—you're a scientist,' " she recalled. In 2009, speaking at Second Baptist Church in Lubbock, Hayhoe decided to mention her own Christianity. "I was nervous because talking about your faith is just not something that a scientist does," she told me. "It felt very uncomfortable, like pulling your pants down or baring your soul." But, as Hayhoe began to speak, the group became more receptive—her speech wasn't political propaganda but an earnest effort to reconcile her faith with the scientific consensus.
I encourage you to read the entire piece. There's even a Bob Inglis mention later in the story.
Plans next week? If you haven't already, consider signing up for the 5th annual National Clean Energy Week, and the NCEW21 Policy Makers Symposium launch NEXT WEEK! September 21-23 is the NCEW 2021 Policy Makers Symposium, which serves as a virtual centerpiece for NCEW— the Symposium is a fantastic opportunity to hear from the "who's who" in clean energy in a hybrid  format, and join the discussion on clean energy solutions to our nation's current climate change challenges— all from your laptop! 
This is your chance to be a part of the American clean energy conversation and learn how legislative and industry leaders are working towards a clean energy future. Register for the Policy Makers Symposium Here and "see" you there!
Have a great weekend, everyone!