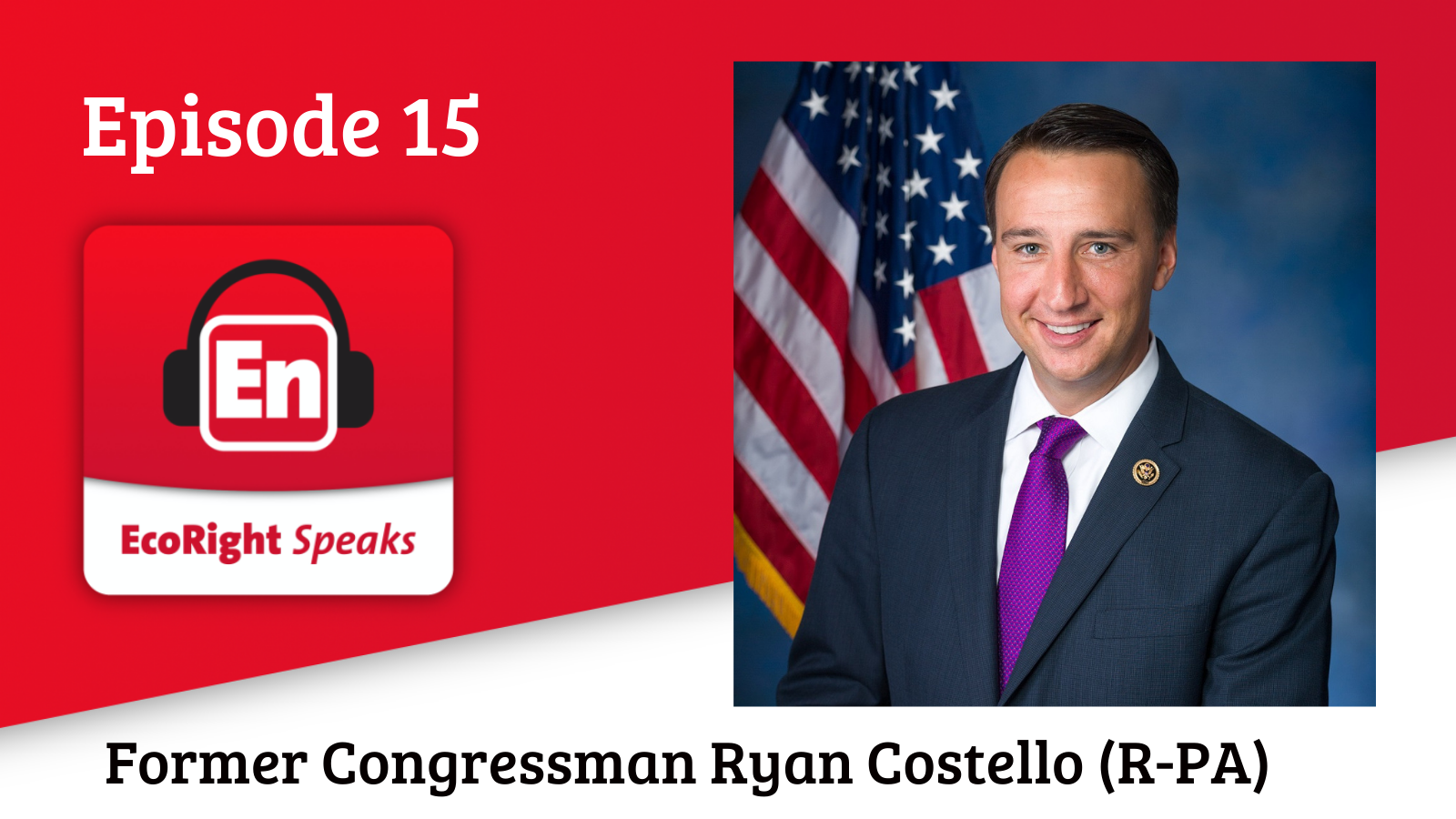 I'm a planner. I like to know who next week's guest is and what I'm making for dinner a week ahead of time. But life throws loops so when today's expected guest turned ill last week, we bumped up this week's amazing guest, former Congressman Ryan Costello, who represented the 6th district of Pennsylvania from 2015-2019. Named the 9th most bipartisan Member of Congress in 2017 by The Lugar Center, he was an original member of the House Climate Solutions Caucus. In 2019, shortly after he left office, he penned the Wall Street Journal op-ed, Lesson from 2018, Republicans must deal with climate change. (I know, the Wall Street Journal paywall is very strict so you have to have a subscription to read it, but you can catch snippets from this Axios article.)
A key line from his piece, one that our Executive Director Bob Inglis often notes, is that the Republican party "will never earn the votes of millennials unless it gets serious about finding solutions" to climate change.
When Costello left public service, he started his own consulting firm and he also serves as the managing director of Americans for Carbon Dividends, the lobbying arm of the Climate Leadership Council, which if you've been listening you know was founded by Ted Halstead, who recently and unexpectedly lost his life. Americans for Carbon Dividends advocates for the Carbon Dividend plan created by Ronald Reagan alumni James A. Baker and George Shultz.
Other links pertaining to this week's episode: