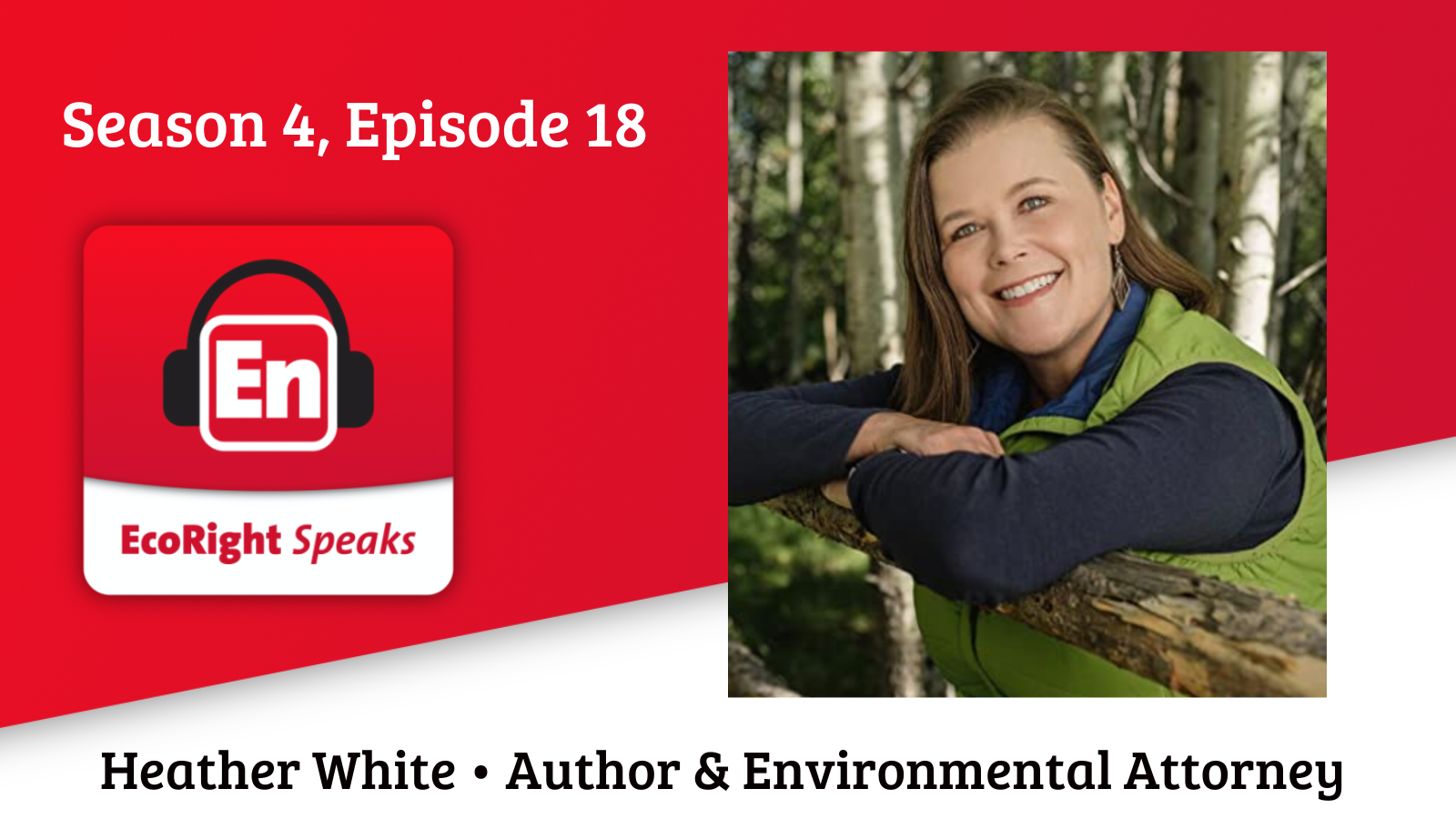 Listeners, this week's episode was special for me to record.
One Green Thing, Discover Your Hidden Power to Save the Planet author Heather White and I go way back, first meeting nearly 20 years ago in the U.S. Senate, where our bosses frequently sought each other from across the aisle to work together. Later, our paths crossed again at the National Wildlife Federation.
Heather is a change-maker. An environmental lawyer, writer, consultant, motivational speaker, nonprofit executive, and a former Senate staffer, she  has more than 20 years experience in nonprofit management and policy advocacy. She's the former President of Yellowstone Forever, the nonprofit partner to Yellowstone National Park, Executive Director of EWG, and Director of Education Advocacy at the National Wildlife Federation. Heather also served as Counsel on Energy and Environment to Senator Russell Feingold (D-Wis.) and an associate at Bass, Berry & Sims law firm. 
In her recently released book, Heather offers proactive ways to engage on climate change based on your values and skill set. What's your Service Superpower? Listen (and read) to find out!