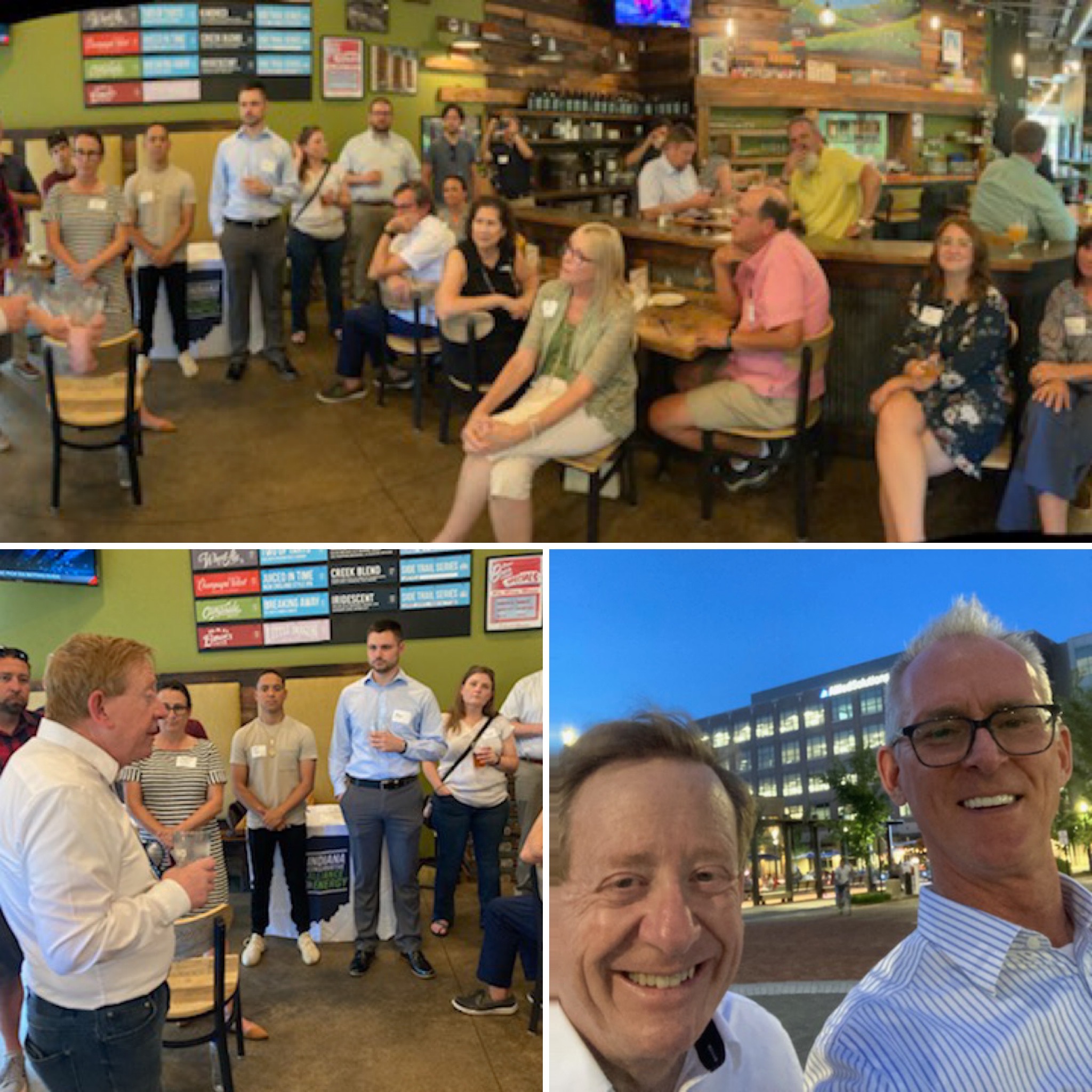 Riding the roundabouts
: Our happy hour in Carmel, Indiana was a huge success (make note, Hoosiers, we have two more in this summer series) but the best part was
Bob Inglis
got to meet
Mayor Jim Brainard
, a guest speaker at the event.
Unprogrammed, the spontaneous tour of Carmel that the Mayor took Bob on later. Roundabouts were traveled. They even FaceTimed me so that I could fan girl. Lifting the veil on my life, I will admit that I was in my pajamas, but luckily had a cardigan on hand so that I didn't look like I was binge-watching Yellowstone at the time of the call…
Bob's reflections on the event:
Who's ever heard of taking an hour-long, driving tour of a city without ever stopping at a stoplight? Who knew that traffic could come off of a major interstate into a Figure 8 roundabout–no traffic lights, no traffic jams? Who knew that a city could create enough biking trails that folks could ride their bikes to work in town and even into adjoining cities and towns–trails, I tell you; not bike lanes where you and your bike vs. cars and trucks. Who knew that a city could figure a creative way to finance both an arts district and an additional downtown? Who knew that in that city center there could be ping pong tables, a giant-sized chess board, a jumbotron for watching of sports events and concerts? Who knew that a city could maintain public restrooms in their downtown and on their trails? Who knew that the mayor who built all of that would guide the personal driving tour, take you to get dinner, sit with you during that dinner and only then leave you for his own dinner appointment? If all of those things happened, it's clearly Hoosier Hospitality and you must be in Carmel, Indiana with Mayor Jim Brainard!