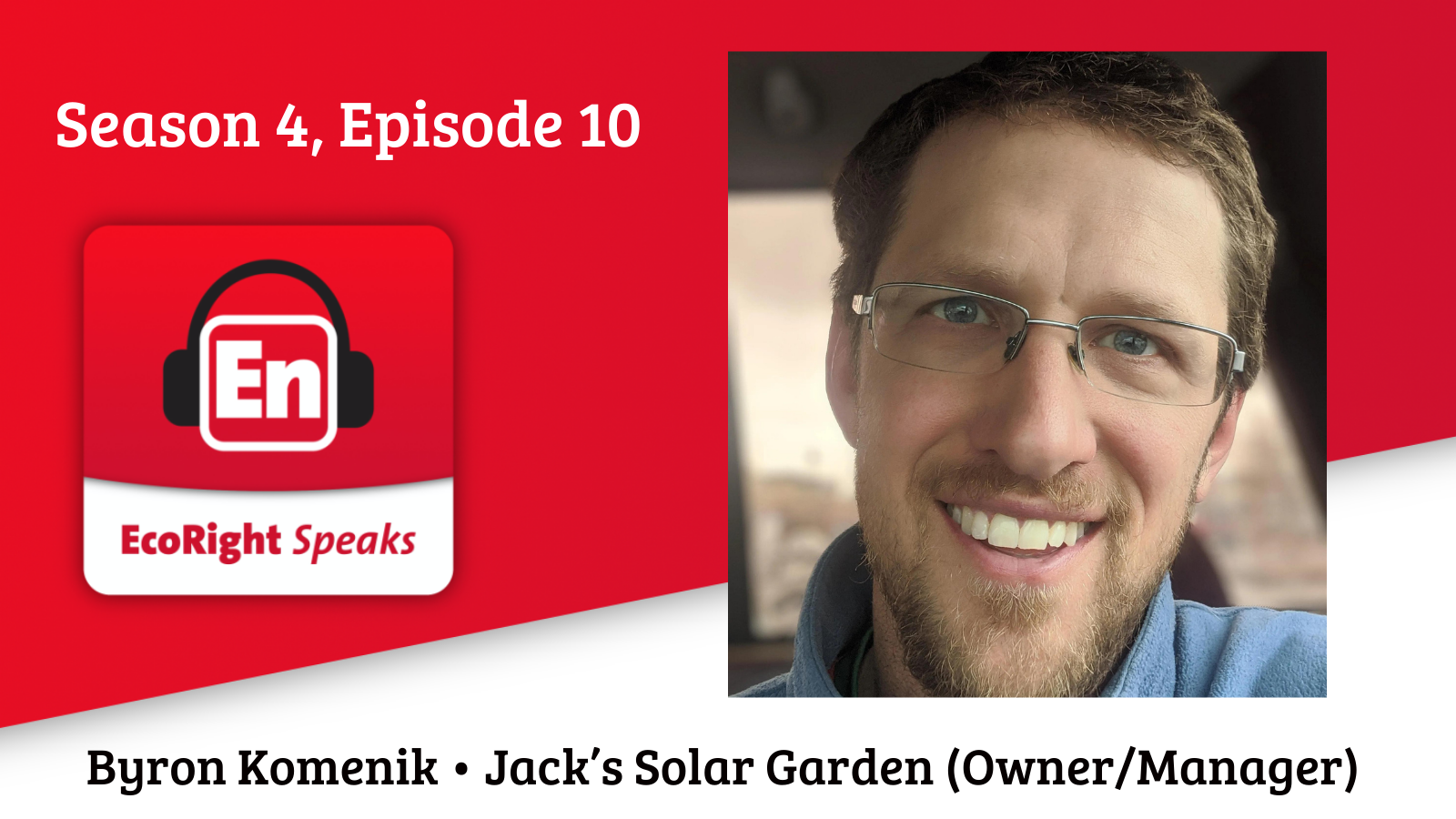 This week, joining me in conversation is agrivoltaics guru Byron Kominek.
As a boy, Byron spent summer vacations on his family's farm visiting his grandmother. After graduate school, serving in the Peace Corps, and working as a U.S. diplomat for the U.S. Agency for International Development, he returned to the farm, wanting to learn how to make the most of his family's land. That path led him to solar energy and how agriculture can be integrated within a solar array. Now, his grandfather's memory lives on through Jack's Solar Garden, a family owned social enterprise working for the betterment of their Colorado community. Through partnerships with the National Renewable Energy Laboratory, Colorado State University, and the University of Arizona, Jack's Solar Garden puts valuable research into the public sphere on co-locating solar panels with agriculture – called agrivoltaics. 
Byron shares his life experiences that led him to found Jack's Solar Garden and extols the virtues of agrivoltaics, what I like to think of as the "mixed use" of rural lands.
Hope you enjoy!