Every month, republicEn asks 3 Questions for the EcoRight to learn more about our community.
We dedicate March's republicEn.org flash poll results to EcoRight Speaks podcast guest, former South Carolina WLTX-TV meteorologist, Jim Gandy. We learned during his interview that rising temperatures and rising carbon dioxide amounts are causing plants to produce more pollen for longer extended periods. As pollen intensifies, more and more people are joining the ranks of allergy sufferers. Was that a sneeze I heard? Bless you!
We asked our republicEn community: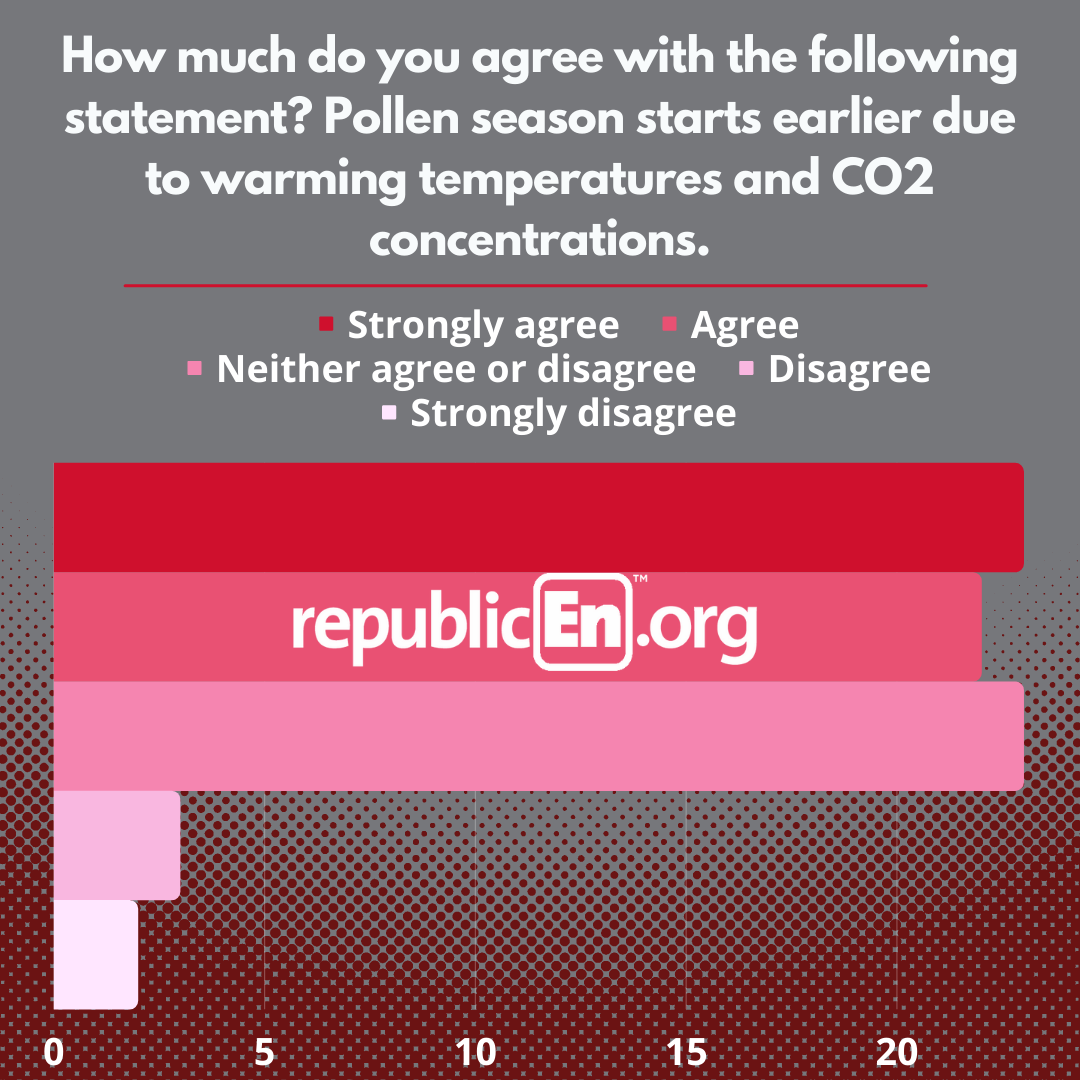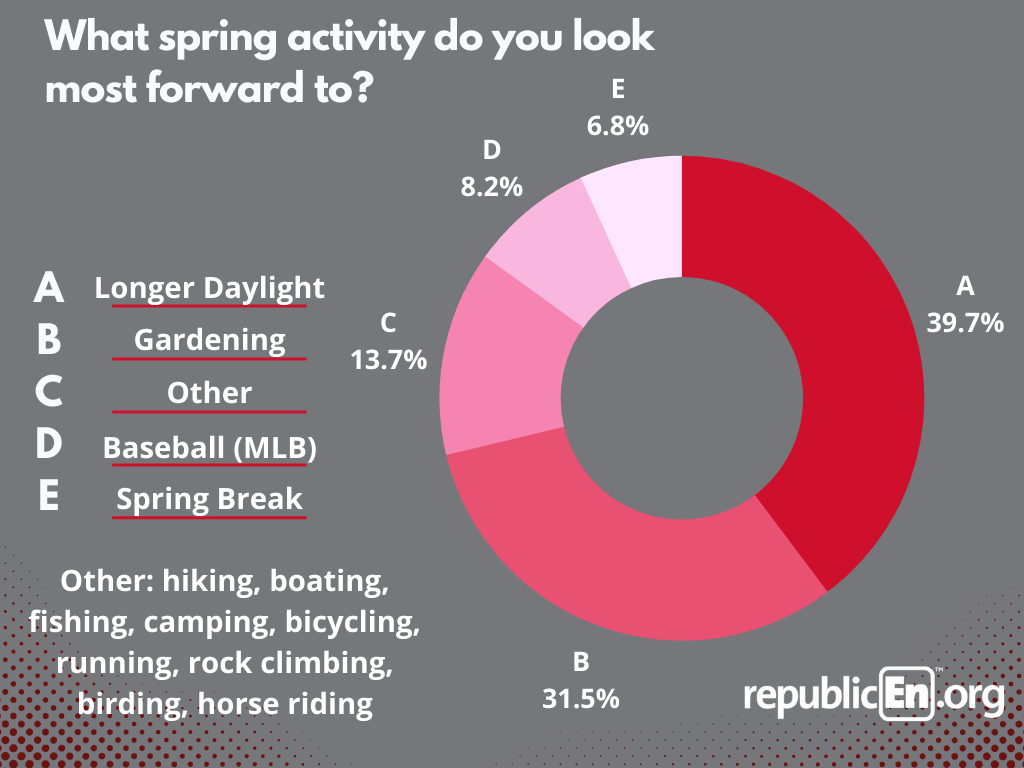 Ashley Z. in New Mexico shared with us, "If people knew that climate change meant longer, more intense allergy seasons, maybe they would be more motivated to prevent it! Melting ice caps and polar bears are too far away to seem important, but pollen right in my nose is making it personal."
Poll answers are representative of republicEn members across 32 different states. California, Illinois, and New York were tied for submitting the most poll responses. The political leaning of poll takers: 49% lean right, 36% claim center, and 15% lean left. Here is what our members shared that they are looking forward to this spring:
"I'm looking forward to the 2021 World Series Champion Atlanta Braves having an even better year in spite of losing Freddie Freeman in the offseason." – John B. in Georgia
"

Outdoor hobbies, such as riding horses." – Stephanie J. in Oklahoma
"My garden is a native Wisconsin wildflower landscape with National Wildlife Federation certification. We have over 70 species—and very little lawn!" – Daniel W. in Wisconsin
"Time to grab the rod and spend time chasing trout on the river." – Ron D. in Colorado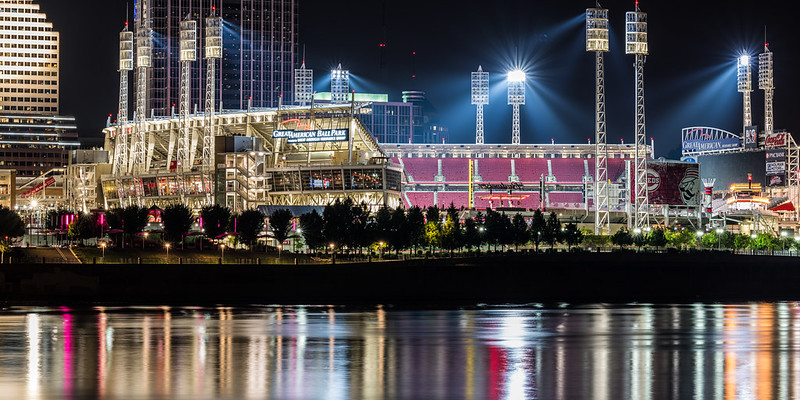 Great America Ball Park, situated along the Ohio River, Cincinnati, Ohio
Here's one last note to ponder about spring. This week welcomed the time-honored tradition of Major League Baseball's Opening Day. But did you know that several of America's stadiums are at risk due to climate-related flooding? Great America Ball Park, home of the Cincinnati Reds and my hometown Ohio team, is one of the most at-risk. Others are Oracle Park, home of the Giants in San Francisco, California; T-MobilePark, home of the Mariners, in Seattle, Washington; and LoanDepot Park, home of the Marlins, in Miami, Florida. Interested in learning more? Check out this article from Pinstripe Alley. It's an oldie but goodie.
—Angela and the republicEn team