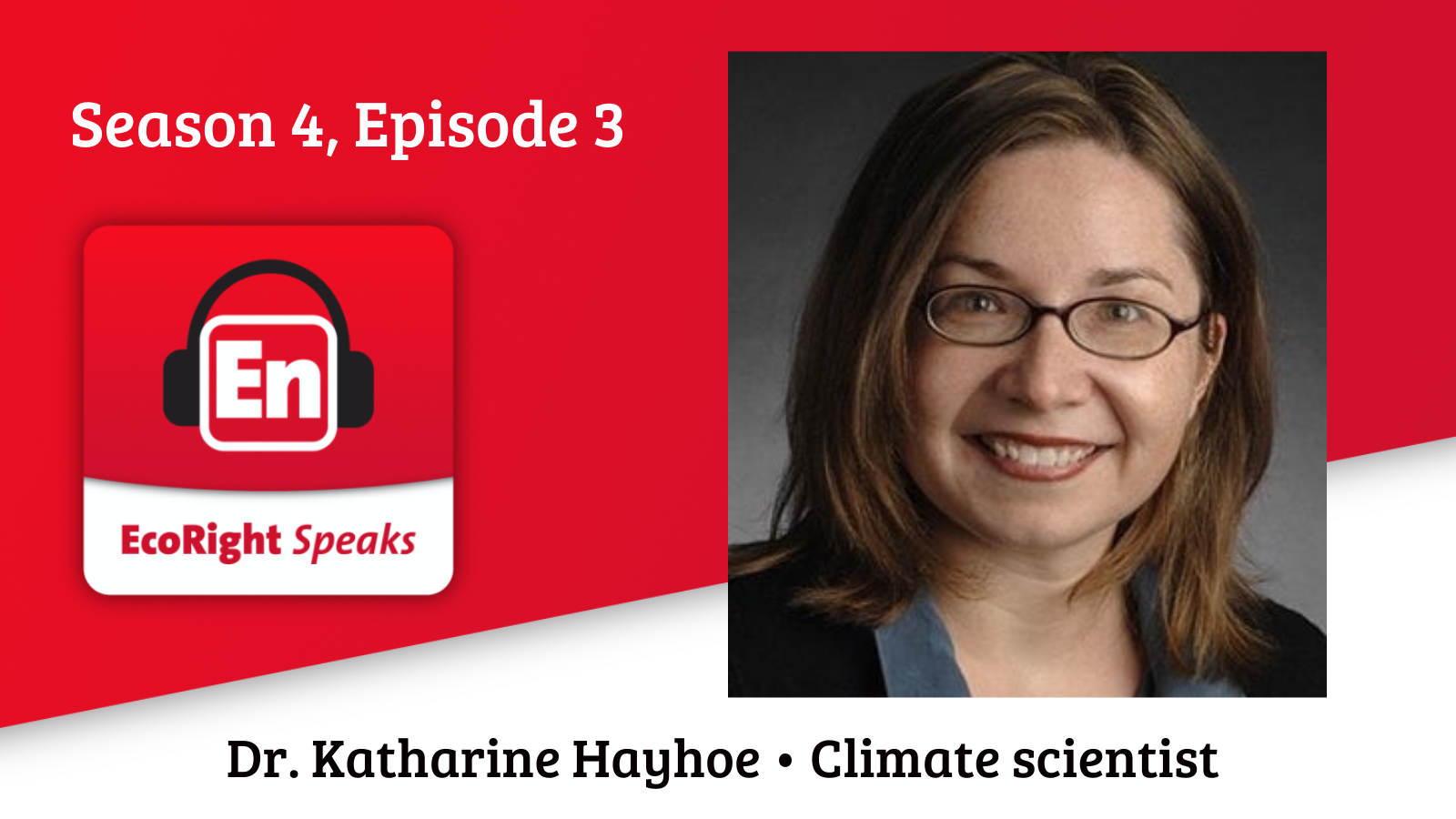 Welcome to our latest episode, starring Dr. Katharine Hayhoe, one of the world's top atmospheric scientists studying climate change.  
Her work has resulted in over 125 peer-reviewed papers, abstracts, and other publications and many key reports including the U.S. Global Change Research Program's Second National Climate Assessment; the U.S. National Academy of Science report, Climate Stabilization Targets: Emissions, Concentrations, and Impacts over Decades to Millennia; and the 2014 Third National Climate Assessment. In addition to these reports, she had led climate impact assessments for a broad cross-section of cities and regions, from Chicago to California and the U.S. Northeast. The findings of these studies have been presented before Congress, highlighted in briefings to state and federal agencies, and used as input to future planning by communities, states, and regions across the country.
Today, Dr. Hayhoe serves as the Chief Scientist for The Nature Conservancy and is also a Paul Whitfield Horn Distinguished Professor and the Political Science Endowed Chair in Public Policy and Public Law in the Department of Political Science at Texas Tech University, where she is also an associate in the Public Health program of the Graduate School of Biomedical Sciences. 
But more than that, she's one of the nicest, most down to earth people (must be because she's Canadian) and she's so good at taking complicated science and making it understandable. She's also a big proponent of using your shared experience with someone to connect on the issue of climate change.
Have a listen!