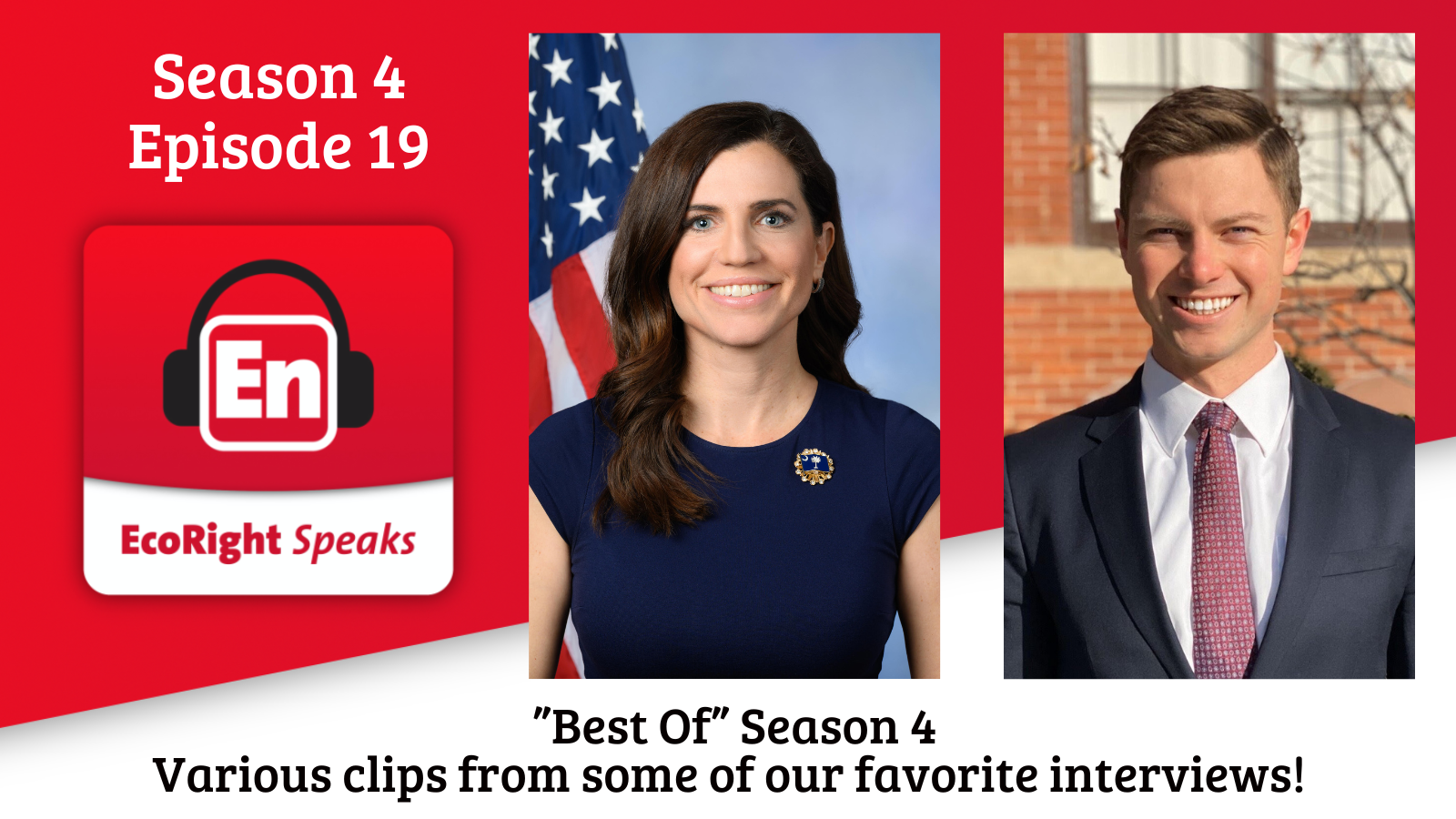 We did it! Four seasons of the EcoRight Speaks are in the bag.
In this wrap up episode, we highlight some favorites. We had farmers, a meteorologist, an author, a former utility executive and the current CEO of a major energy company. We had three total sitting members of Congress, Reps. Byron Donalds, Andrew Garbarino and Nancy Mace. Former EPA Administrator Bill Reilly, who served the late President George H.W. Bush and reflected back on what it was like to work for him. Former U.S. Senator and Governor Sam Brownback. Climate scientist Katharine Hayhoe.
The list goes on! 

Which guests particularly resonated with you? Who would you like to hear from in Season Five? Drop us a note to offer your recommendations.
Season Five will begin to air in late July.