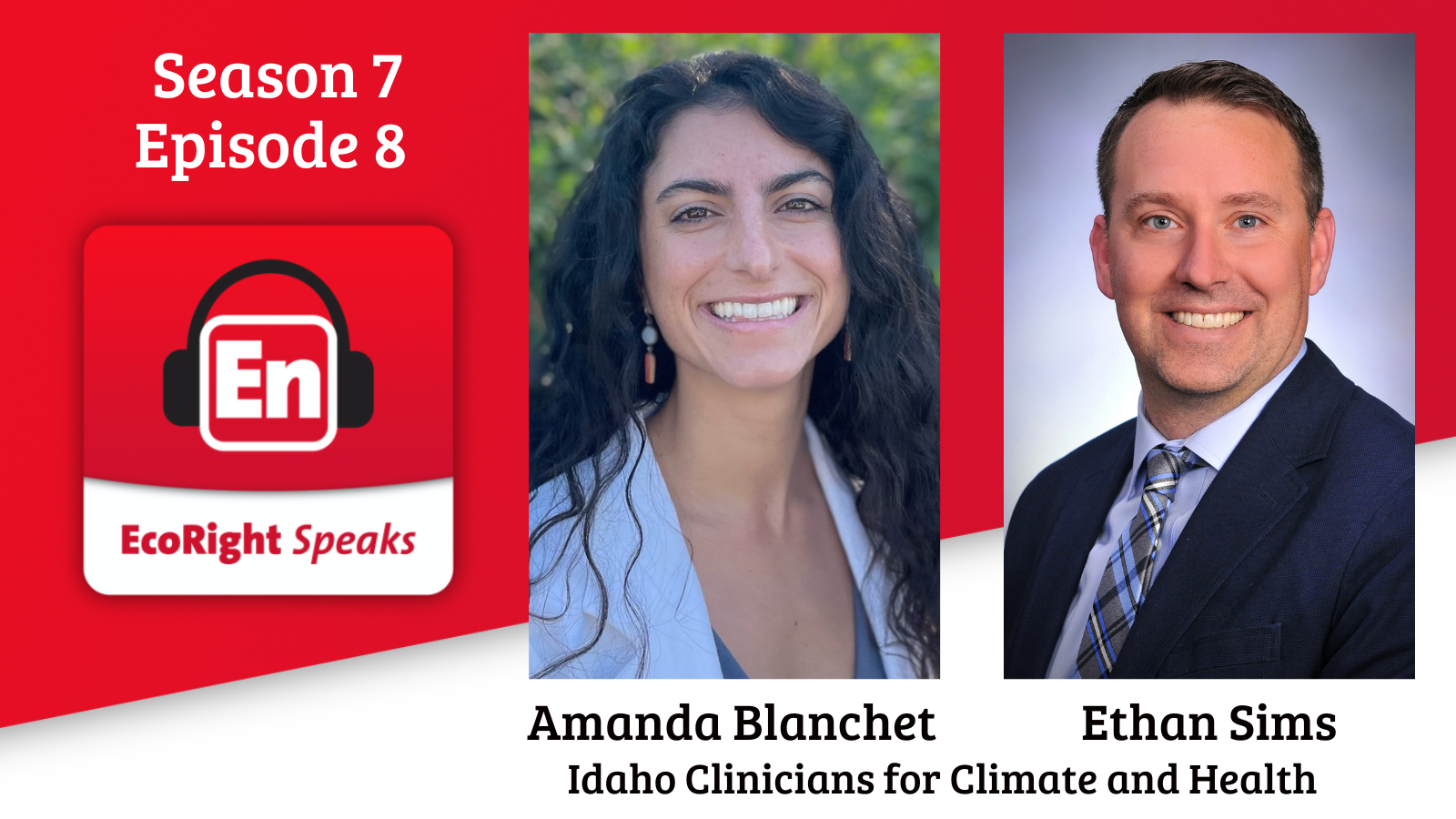 An EcoRight Speaks first: doctors!
On this show, we have talked a lot about the health of the planet and the impacts of climate change on the natural environment. But today, I'm in discussion with two medical clinicians who will talk about the direct impact climate change has on human health, as well as how the healthcare industry can improve its sustainability. Ethan Sims and Amanda Blanchet are both leaders of Idaho Clinicians for Climate and Health, part of the Medical Society Consortium on Climate and Health. 
You won't want to miss either their diagnosis or their prognosis.