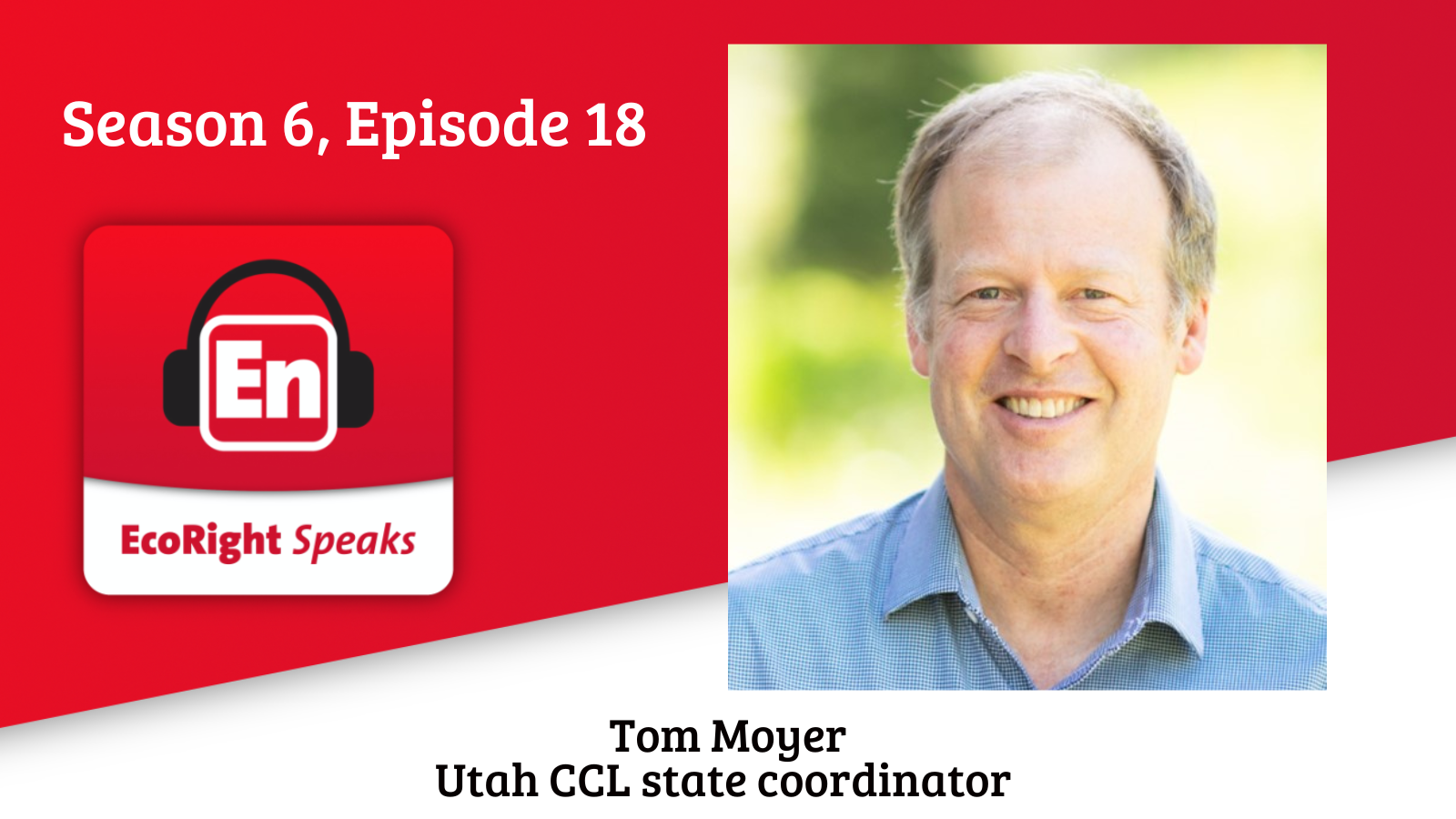 HAPPY THIRD BIRTHDAY TO THE ECORIGHT SPEAKS!
We cannot believe that it's been three years since we started this show! Now, here we are, our 121st episode later, truly podcasters.
It's all thanks to our  expert guests and our attentive listeners.
Part of the reach of the EcoRight can definitely be attributed to  today's guest, Tom Moyer, a SUPER Eco-Righter from the state of Utah. A robotics engineer and climate activist, Tom is the State Coordinator for the Utah Citizens' Climate Lobby, and a leader in Climate Utah which lobbies the Utah Legislature. Tom was a driving force behind the 2018 "Environmental and Economic Stewardship Resolution," which passed both houses of the Utah Legislature and was signed by the Governor that year. And this is super cool, he and his wife live in the net-zero house they built in Park City.
You will hear all about his house and so much more in the episode!