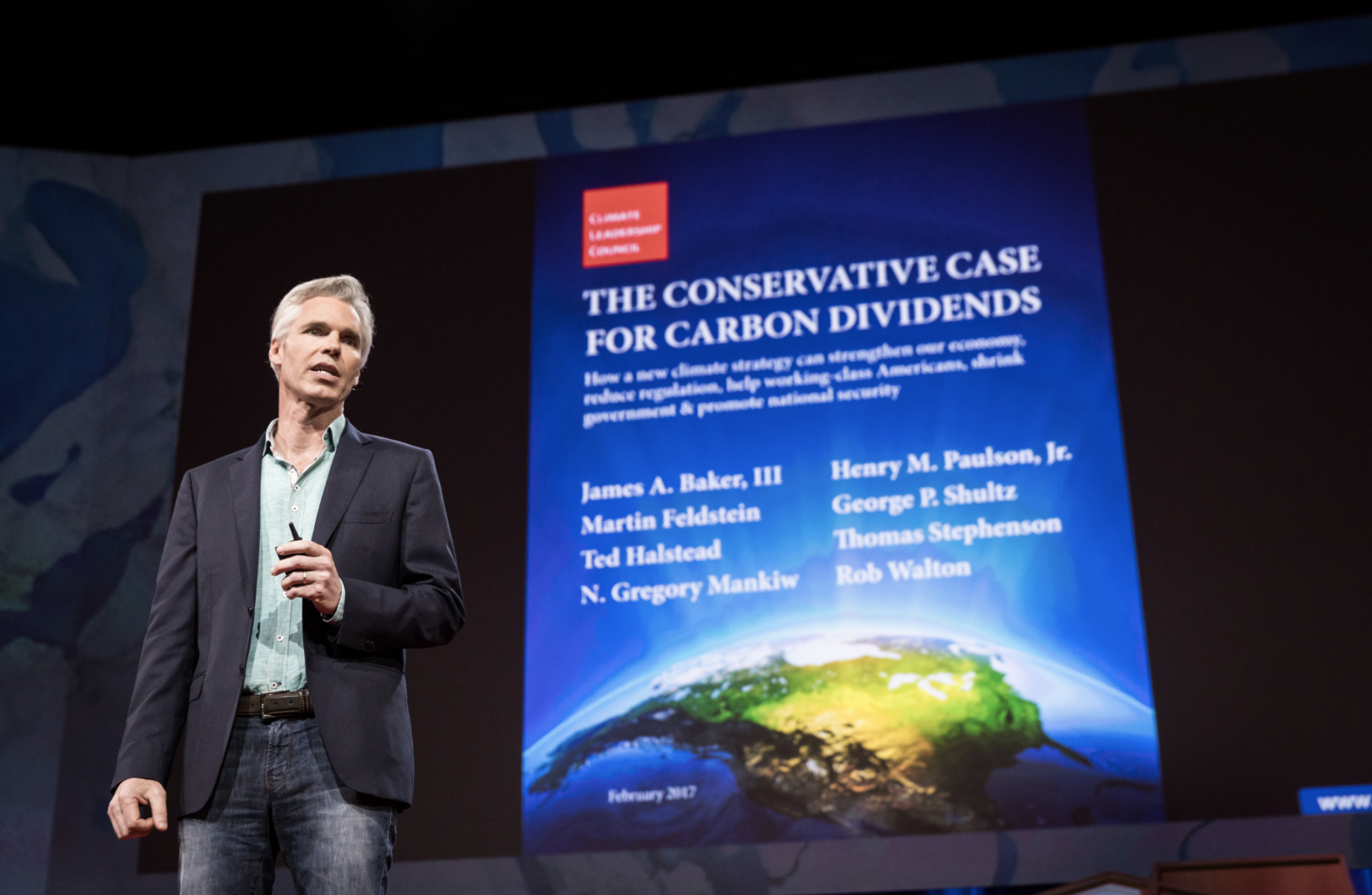 Hearts are heavy at team republicEn.org upon learning of the untimely death of  Climate Leadership Council founder and CEO Ted Halstead, who died in a hiking accident last week.
From his TED talk in 2017 to his relentless pursuit of the Baker-Shultz carbon dividends plan, he worked to spread the word on free market approaches to climate change.
From our
Executive Director Bob Inglis
: "This is such shocking and terrible news. I'm so sorry for Ted's family and for the Climate Leadership Council team. It's such a jarring reminder of the wisdom of Psalm 90:12:
'Teach us to number our days.'
Last week, we were laboring alongside Ted and the wonderful team he gathered for this most vital work. This week, he's gone. We commit ourselves to laboring on—striving to fulfill the vision we shared
. "
Part of the team Ted assembled included our dear friend Kiera O'Brien, who looked to him as a mentor.
Last week I lost an incredible colleague & mentor.

Ted was easily the cleverest person I've had the privilege of knowing. His TED talk was what first got me hooked on the carbon dividends plan, & it was an honor to work in common cause with him over the past two & a half years. pic.twitter.com/lx3x25PPCd

— Kiera O'Brien (@kieraeobrien) September 8, 2020
We promise to continue the good work he spearheaded.