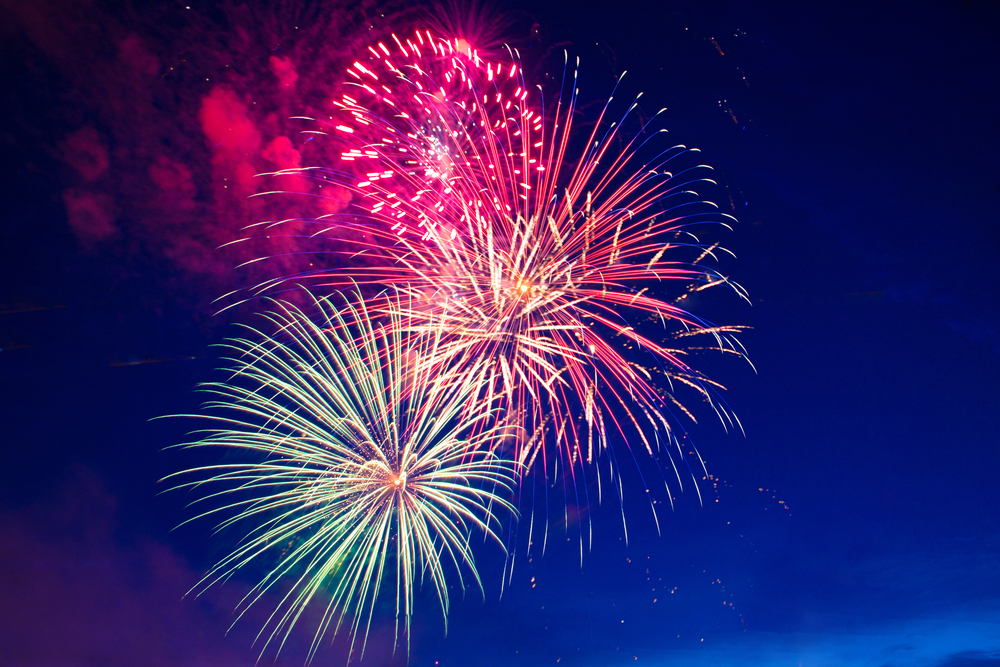 Happy New Year from the EcoRight!
We aren't in the business of jinxing things, so without casting aspersions on the quality of the year ahead, there are some climate high points we are taking positive vibes from.
Gen Z climate activists continue to grow their voices: As always, we applaud when the rising generation of conservative leadership makes news. Kiera O'Brien was published in the Indy Star right before Christmas with the op-ed I'm a young conservative and an environmentalist: here's what that looks like. "Young Americans care about climate change," she writes. "With the elevation of figures like Greta Thunberg on the left, that statement likely surprises no one reading this. But what may surprise you is that much closer to home, including in Indiana, young conservatives are leading the charge as we rally behind our own policy solutions." 
We have high expectations in the year head for Kiera and our allies with other youth-focused conservative groups.
Related: Under 30 and eager to connect with like-minded conservative climate activists? Join the EcoRight Happy Hour this Friday, January 8th at 6pm MT/8pm ET. cosponsored by us and our friends with the Citizens Climate Lobby Conservative Caucus.This is a casual, fun, and informal event for young, climate-conscious conservatives who want to network with like minded young conservatives who care about the environment. It's a great opportunity to reconnect with friends you already know and meet new members of the eco-right. Bring your own food and drinks, wear whatever you'd like, and enjoy some light-hearted discussion on all things related to energy and environmental policy. Register here.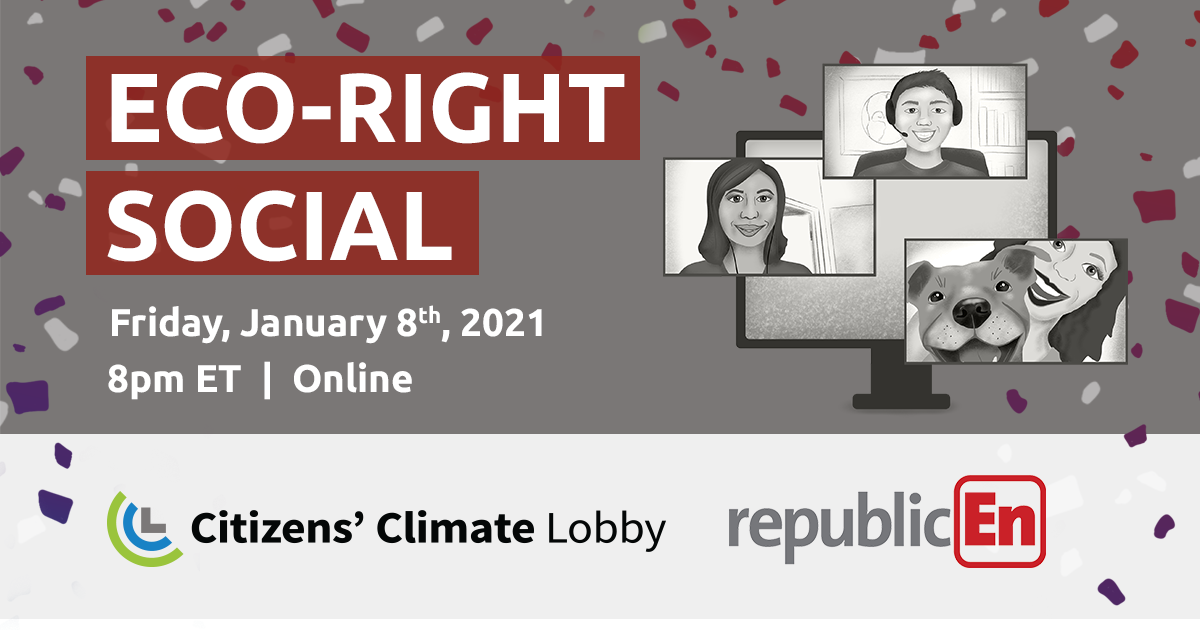 Sweeping climate legislation passed… in 2020! No, really… While the COVID-19 relief and spending bill was not our preferred approach to seeing bipartisan climate action, we won't look a gift horse in the face. There were some important policy provisions in this ginormous bill, including a deal on HFCs (a very potent greenhouse gas, see below for more) and the bipartisan Senate Energy Bill. (As noted in the podcast episode featuring Alex Flint, we haven't had a significant energy bill in the U.S. since 2007.)
Other significant provisions included in the covid measure include:
Tax provisions such as a two-year extension of the solar investment tax credit, one-year extension of the wind production tax credit, and incentives for offshore wind.
A two-year extension of credits for carbon sequestration projects.
Expansion of carbon capture technology and deployment.
 What the HFC? Included in the package is a phase down of hydrofluorocarbons (HFCs), the unintentional bad consequence of the Montreal Protocol, which phased out harmful ozone-busting chemicals mostly used in aerosol sprays and heating and cooling units. While this phase down had bipartisan support and was being pushed by industry and environmentalists with equal rigor, it was stuck in the Senate until a compromise hitched a ride on the spending bill. Again, while behemoth bills are not our favorite way to see legislation passed, we are pleased to see this commonsense provision done.
The Senate Climate Solutions Caucus: In the waning weeks of 2020, its members grew more active and we hope to see this bipartisan climate gang pick up where it left off. Keep your eyes open for a future podcast with caucus co-founder, Indiana Senator Mike Braun, from whom we expect to get an update on reintroduction of the Growing Climate Solutions Act and other legislation supported in the last Congressional session.
New EcoRighters: As mentioned in the 2020 wrap up, we are looking forward to getting to know two new GOP members with climate action potential: Maria Elvira Salazar, who will represent the Miami area, and Peter Meijer, who will represent the 3rd Congressional District in Michigan.
"Areas like Miami Beach may become uninhabitable in a matter of decades, not centuries, unless we work to combat the problem," Salazar says on her website. We wish her a speedy recovery from COVID-19.
"Granted, a lot of our policies have not been acknowledging either present-day realities or any of the best estimates about where we're going forward, and that's something that has frustrated me about my party," Meijer says.
Otherwise, we are looking forward to shifting virtual events to in-person, hearing more EcoRight voices on the podcast, and seeing our Spokespeople published once the opinion pages shift away from the election and back toward policy and the issues of the day.  Here's to the year ahead!