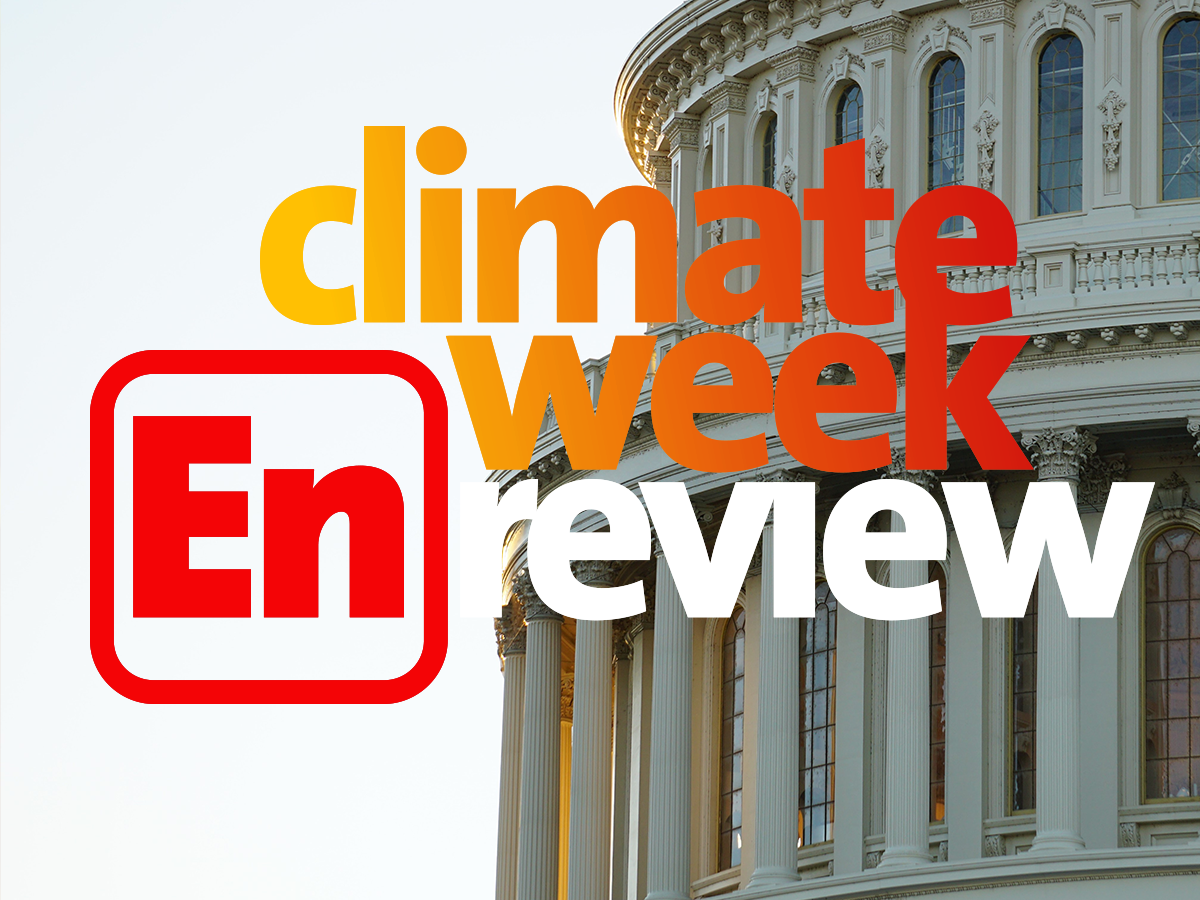 2020 has been one for the record books. As we look to put this year to rest, we thought it would be nice to reflect upon some major moments and accomplishments in the past year.
January: Who even remembers January, when times were simpler and masks were something the average person just wore at Halloween? 2020 started off with a bang—and tons of EcoRight promise. The highlights:
House Minority Leader Kevin McCarthy coalesces the GOP caucus around 13 bills intended to reduce carbon emissions.
Utah's Rep. John Curtis takes to Twitter to host #CurtisClimateChats.
In Wyoming, Gov. Mark Gordon calls climate change the "single-most important issue on earth."
On a personal note, our Spokespeople Lance Lawson, Tyler Gillette, and Mary Anna Mancuso were all published. (Check out our Spokesperson page to find the links to all their media hits of 2020!) 
February: Love was in the air, even as the world shifted it's attention. Tyler Gillette's LTE Senators bridge partisan divide to work on climate was published in the Columbus Dispatch and once again, Lance Lawson struck op-ed gold. Farther from home, Florida Governor Ron DeSantis named a climate czar for the state.
March: As the coronavirus made its way through some major population centers, the EcoRight news took the back burner. But still, amid the global pandemic, Utah Senator Mitt Romney called climate change one of his three greatest fears. "People say to me, 'Are you sure that we're causing (climate change)?' And I say, 'I hope we're causing it. Because if we're not causing it, there's nothing we can do about it. So I hope we're causing it, and I believe we're causing it to a great degree."
John Sweeney suggested applying the lessons being learned on COVID-19 to climate change in his op-ed, What a patchwork of covid-19 responses can teach us about climate action. Cindy Burbank teamed up with our Super Volunteer Larry Howe for Stop playing with small ball climate solutions.
April: Another one of our high school Spokespeople was published for the first time. Joey Jung had his essay, Wake up, America, published by the Invading Seas Project.
By the end of April, we started looking for ways to have fun and remain engaged with our community. Lo and behold, Wen Lee came up with the idea to commemorate Earth Day with the EcoRight Haiku contest. ICYMI:  watch this video of our team reciting the winners.
May: Listen, things were feeling dire. That's why we were glad to see a public opinion survey released by the George Mason University Center for Climate Change Communication and the Yale Program on Climate Change Communication found that even amid the COVID-19 crisis, "a record-tying 73% of Americans think global warming is happening. Only one in ten Americans (10%) think global warming is not happening. Americans who think global warming is happening outnumber those who think it isn't by a ratio of about 7 to 1." 
In a continuing theme, Mary Anna Mancuso published We should take the lessons learned from the pandemic and apply them to solving the climate crisis.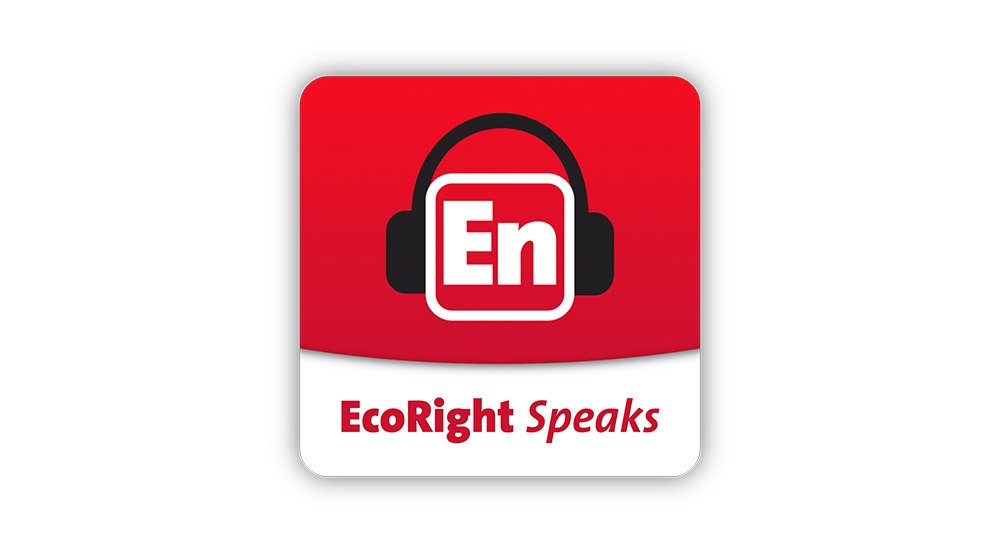 June:  The EcoRight Speaks was born! On June 16, 2020 we aired our first episode, featuring Spokesperson Mary Anna Mancuso as the main segment guest. In June, we also heard from Lance Lawson and his dad, as well as everyone's favorite Utahn, Nick Huey. 26 episodes later, I get emotional thinking about the early days of the podcast and wondering who was listening. The answer was and is: YOU. Thank you so much!
July: Happy Birthday, America! We kept plugging away at the podcast, featuring our Spokesperson John Sweeney; Rainey Center co-founder Sarah Hunt; faith author Lindsay Linsky, who gave us the term eco-hestitant; and Martha Newell-Kinsman from Ceres. 
August: As the dog days of summer persisted, we had a few bright points: Lance Lawson's interview in the Yale Climate Communications podcast, a 90-second clip on how he changed his father's mind on climate change. And Nick Huey's thought piece in the Salt Lake Tribune hailing the leadership of Rep. John Curtis, which (spoiler alert) led to a very special podcast guest come fall.  
Podcast guests in August included: Carbon dividend gurus Alex Posner and Kiera O'Brien; former Florida Rep. Carlos Curbelo; the leadership team of the American Water Security Project; and Ed Maibach, our own GMU climate communicator extraordinaire.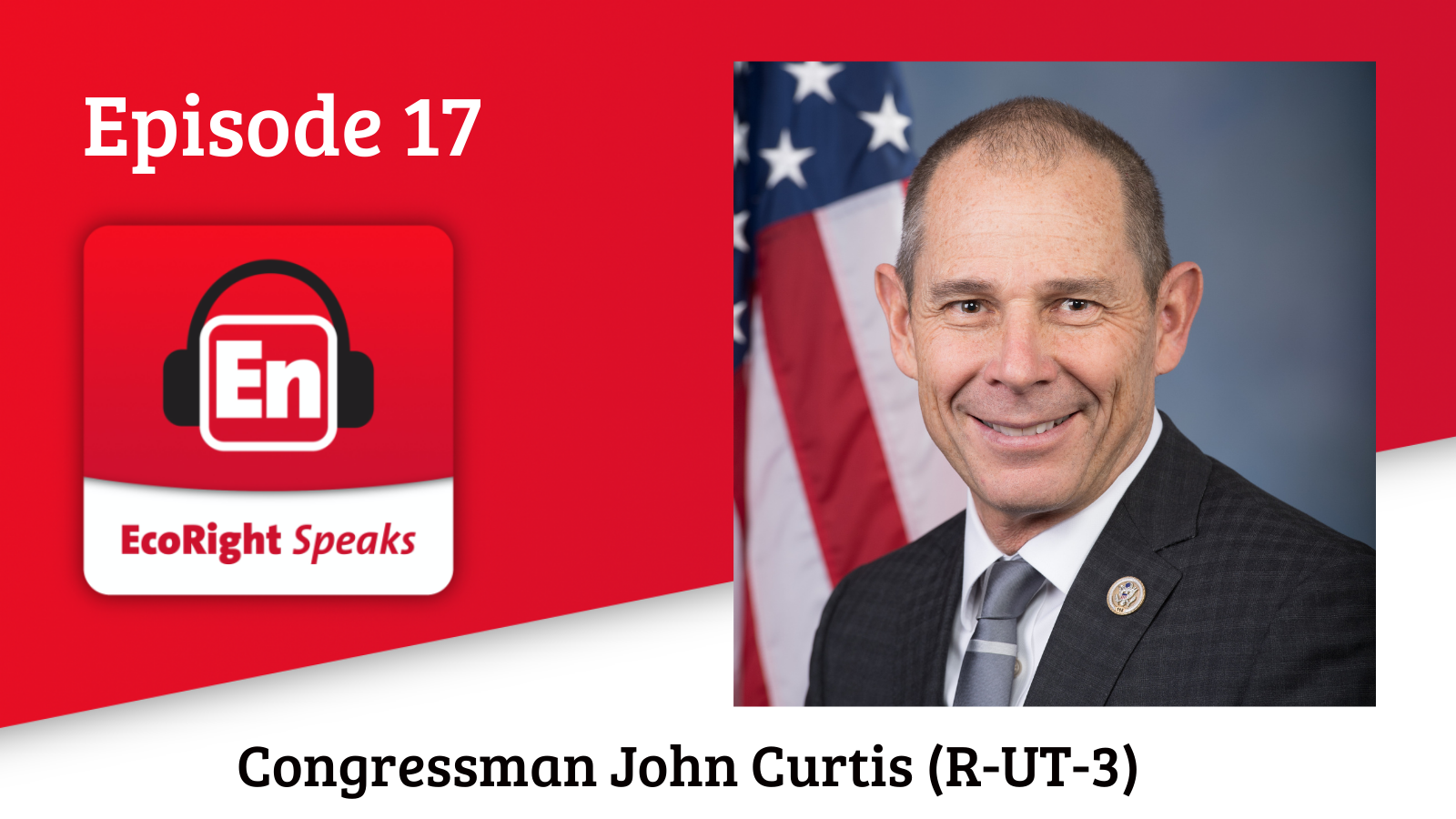 September: In September, it was Tyler Gillette's turn at the Yale Climate Communications mic. His episode, Why one young conservative is speaking up about the climate was heartfelt. And speaking of podcasts, in September, we featured a slew of impressive guests, from former Ohio Governor John Kasich to journalist Josh Siegel to state Reps. Holly Raschein (Florida) and Gary Clary (South Carolina) to our dear Citizens Climate Lobby friends, Jim Tolbert and Kelsey Grant and former Pennsylvania Rep. Ryan Costello.
October: Thanks to Nick's earlier ground work, we secured Rep. John Curtis as a podcast guest, one of our most popular episodes to date. If you haven't listened, you really should. The link is below. I made it easy for you!
Other featured guests in October included: E&E Daily editor Evan Lehmann; American Security Project COO Andrew Holland; and Florida Rep. Francis Rooney.
November: Nothing big happened in November. JUST KIDDING! There was an election (in case you didn't hear). Our EcoRight community donned masks to get their votes cast. And speaking of voters, Spokesperson Joey Jung was featured on a Fox News 5 DC feature on first time voters.
We are excited to get to know two new GOP members with climate action potential: Maria Elvira Salazar, who will represent the Miami area, and Peter Meijer, who will represent the 3rd Congressional District in Michigan.
"Areas like Miami Beach may become uninhabitable in a matter of decades, not centuries, unless we work to combat the problem," Salazar says on her website.
"Granted, a lot of our policies have not been acknowledging either present-day realities or any of the best estimates about where we're going forward, and that's something that has frustrated me about my party," Meijer says.
Also, Thanksgiving happened! 
We loved the holiday timing of the "How to Save a Planet" podcast episode titled Trying to Talk to Family about Climate Change? Here's How and it features our Executive Director Bob Inglis and his son Rob, who share their personal story and how Rob influenced his dad's thinking on climate change.
(Rob: thank you!) 
Our podcast guests in November included: Alliance for Market Solutions head Alex Flint and Citizens Climate Education board member Jerome Hewlett, not to mention our staff-level break down after Election Day (even though there was still a lot we didn't know at the time of recording).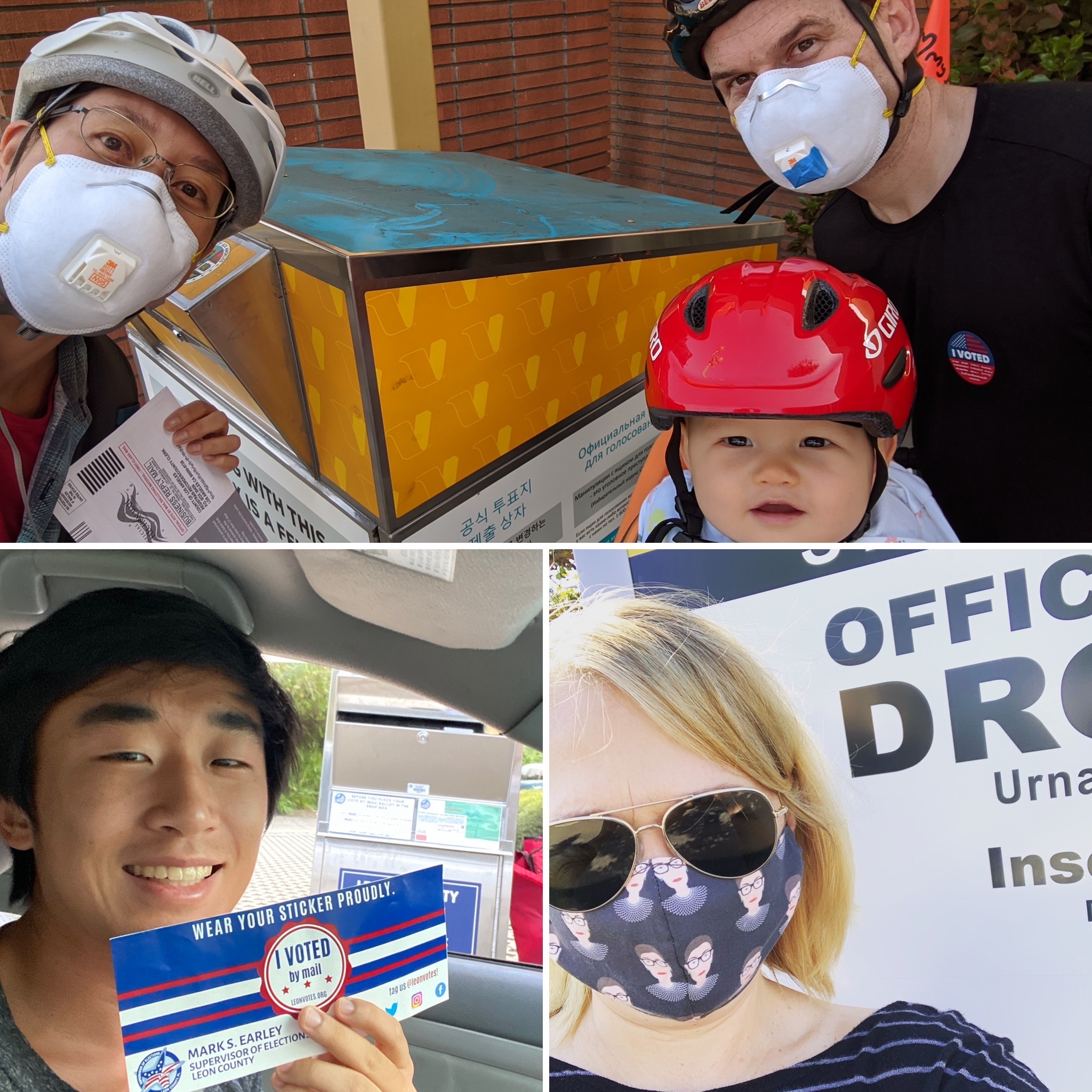 :December: And here we are, the end of an unexpected year. If there is one highlight that stands out for me, it's that we wrapped up a 26-episode inaugural season of the EcoRight Speaks podcast, featuring MIT climate scientist Kerry Emanuel, Senator Sheldon Whitehouse and FERC Commissioner Neil Chatterjee for our last three episodes.
Also, our own Bob Inglis was featured in a the USA Today with the op-ed, How Joe Biden can work with conservatives on climate change. Many of them are ready to act. "Young conservatives of faith in congregations across America are ready to join with their progressive contemporaries in summoning the will to act. Talented staffs in EcoRight organizations are ready to step forward with solutions that fit with conservative values. Brave, card-carrying Republicans have spoken out even when speaking out was considered a heresy." Read the entire piece! 
Congratulations to our Spokesperson Jacob Abel, who was honored by The Conversationalist, a group amplifying the voices of Gen Z, for his work on the environment. We couldn't be more proud! In 2020 alone, he graduated from Seton Hall University, was published three times for his strong and thoughtful opinion pieces, and has started his career during a pandemic. The EcoRight is so lucky to have him on our team!
If you're still with me, thanks for hanging in there. This is short of reflecting the entire universe of EcoRight accomplishments this year, but it does provide a nice snapshot. None of us could have predicted a year without travel or in-person events. We think we did a pretty good job of pivoting to meet the times.
Thank you, readers/listeners/members for your support and encouragement.
Happy New Year!