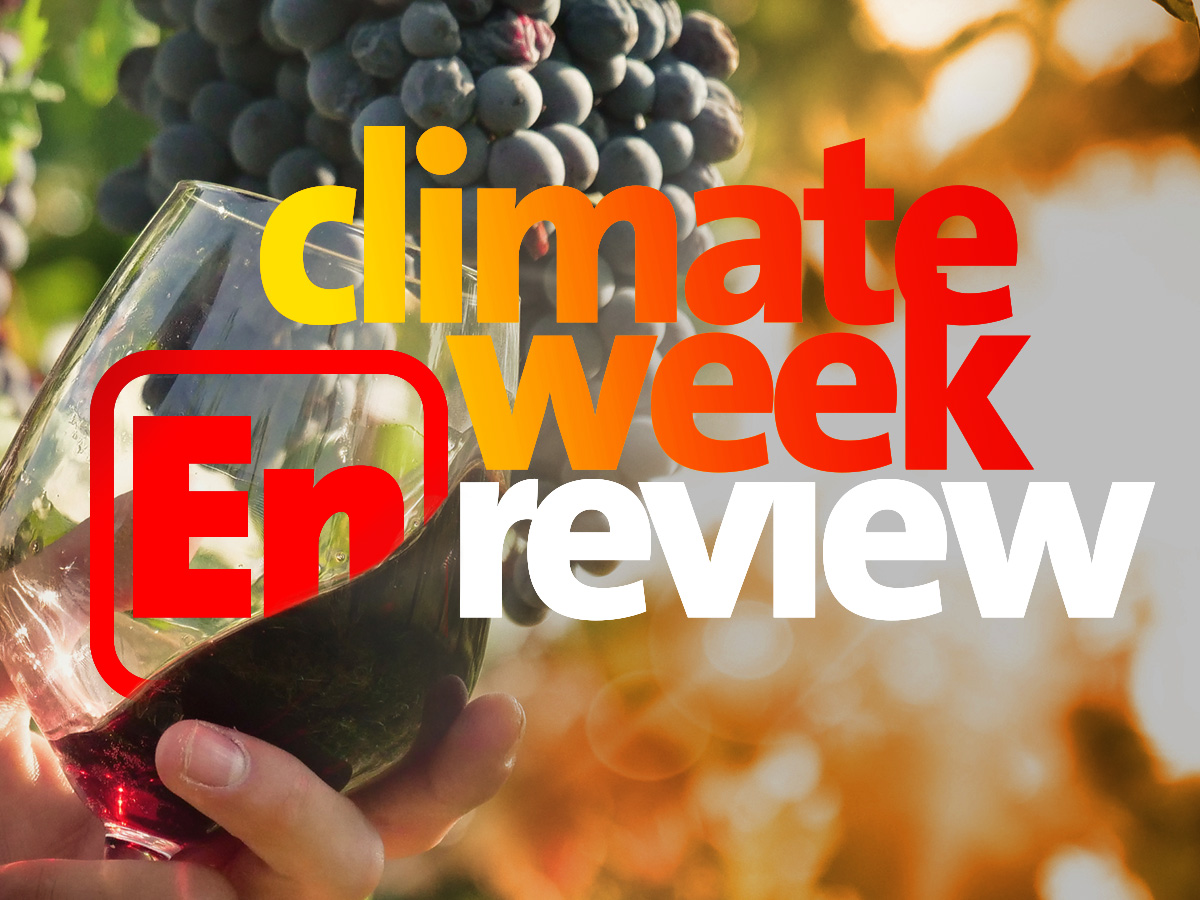 Welcome back, readers! You made it through another week. What's your secret? If you have a favorite comfort food that gets you through times of stress, let us know!
🗳 Rock the vote: Have you taken advantage of your state's voting protocols to vote early or by mail? I can attest to how easy it was for me in my state of Maryland! I even got a confirmation email telling me my ballot, which I dropped in an official ballot box outside the Board of Elections, had been received. Remember, your voice, your vote matter! If you haven't voted yet or plan to wait to vote in-person on November 3rd, let the republicEn.org team (including first-time voter, our spokesperson Joey Jung) inspire you! 
Either way, send us your I Voted selfie! #EcoRightVoter #GoAmerica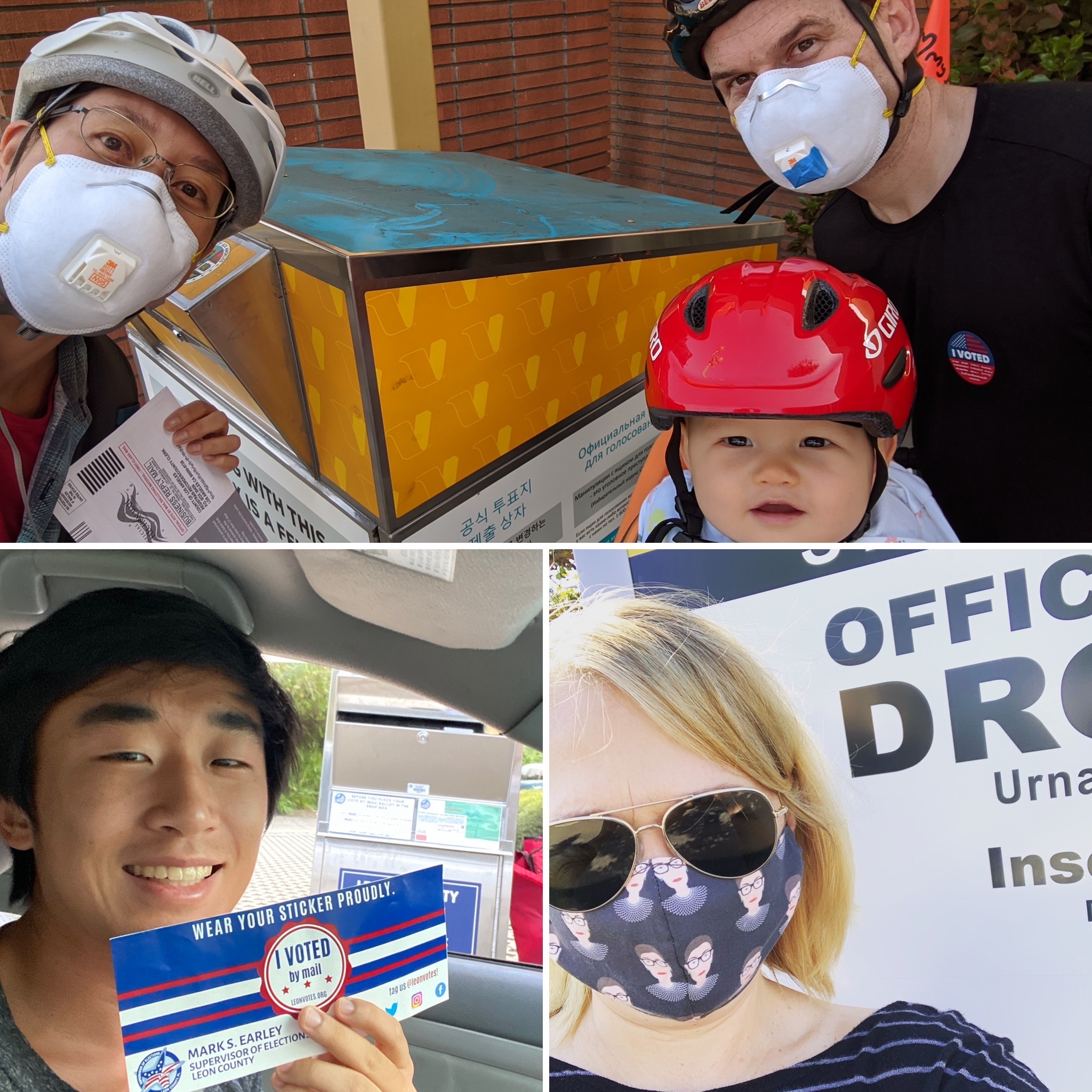 If you voted or plan to vote, you are not alone! Based on our most recent poll, 99 percent of our community has either voted or plans to vote. That's great news for democracy! 
Time's Up! America must lead the world in confronting climate change: A new white paper released by Two Paths America finds like "despite America's tardy awakening to the truth, it is not too late for our nation and the world to escape the worst of otherwise irreversible adversity."
"Even at this eleventh hour, Two Paths America believes that a combination of wise public policy, international collaboration and swift, determined action – here at home and with our leadership across the world – can limit the impact of climate change. But success is possible only if every one of us takes the challenge seriously and works to shape effective policies across the political and geographical lines that have been barriers to constructive action for far too long. Success will also depend on constructive global leadership; which history tells us only a  determined America will be able to provide."
Two Paths America is an advocacy group established by leading American political leaders (including our Executive Director Bob Inglis) to promote reasonable and proven solutions to America's challenges. Other key members include former Ohio Gov. John Kasich.
"We've reached a tipping point where the reality of climate change can no longer be denied and it's time to call 'time's up' on the partisan infighting that keeps us from solutions," Kasich said. "The American people are looking for meaningful, common sense policies that leaders of all political convictions can agree to make happen."
Two thumbs up for that!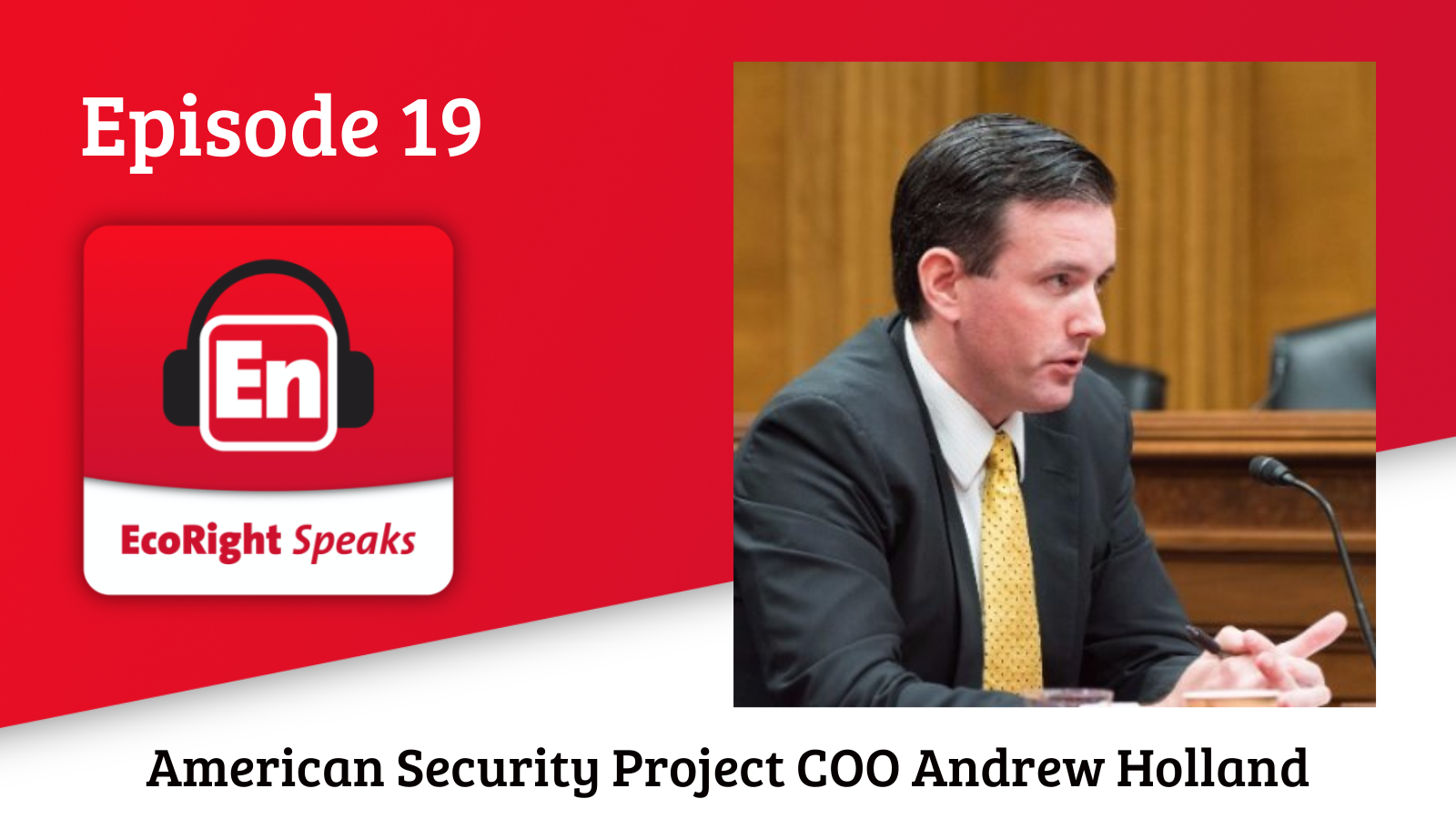 The EcoRight Speaks, episode twenty: I had so much fun hosting Andrew Holland, the Chief Operations Officer at the American Security Project, a nonpartisan organization created about 15 years ago to educate the American public and the world about the changing nature of national security in the 21st Century. One of their primary missions has always been the nexus between climate change and national security, something Andrew and I delve into deeply. We talk about our overlap on Capitol Hill, where he worked for former Nebraska Senator Chuck Hagel, one of the more interesting meetings he and I both staffed our bosses for, and how he brought me into the republicEn.org fold.
Links mentioned in the episode:
Also, hear reactions from South Carolina State House lawmakers who took a walking tour with Bob Inglis of the Botanical Gardens at Clemson University, an event spearheaded by past guest, Judge Gary Clary. (You can also read Price Atkinson's personal account of the day on our blog.)
Can you guess who is behind our Whose Line is it Anyway quote? You will have to tune in to find out!
Coming up next week: my conversation with Florida 19th District Rep. Francis Rooney, the lawmaker who wins the award for having his name on the most carbon pricing bills.
Spotlight on Spokespeople: We have three impressive media hits to report, first being this week's must read, an op-ed published by Lance Lawson (featured below with his step dad and  "puppy" Tubby).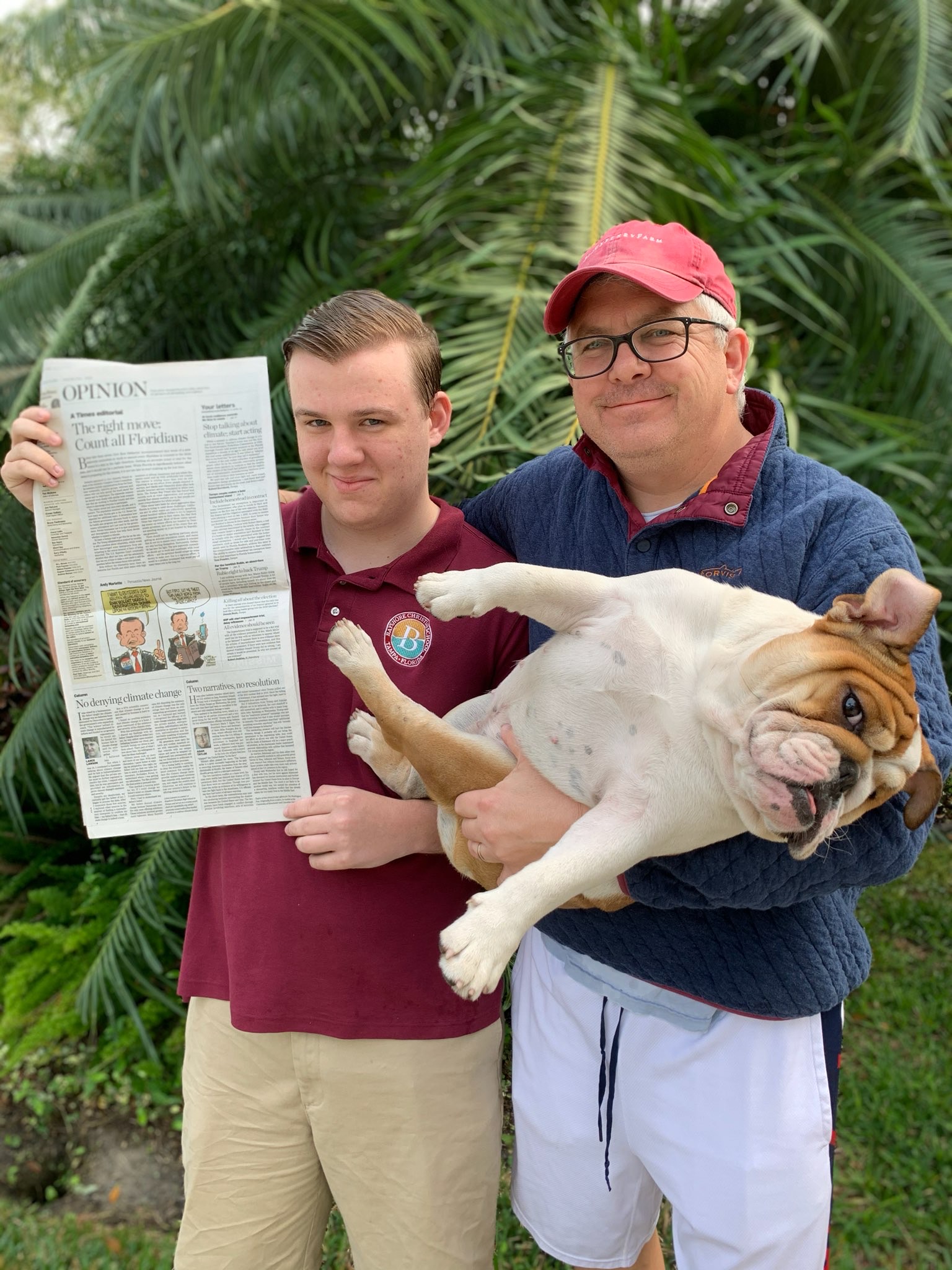 In his piece Carbon tax provides effective, bipartisan climate solution agreeable to both sides of the political aisle Lance writes: "We are inherently self-interested creatures, and humanity's aptitude for capitalism — and, as history has shown, only capitalism — is evidence of this fundamental fact. Rather than attempting to destroy the machine which powers our economy or leave it completely unsupervised to the point of burning out of control, we should instead simply turn the knobs in a way that internalizes negative externalities, promotes environmental progress, all while protecting ourselves from the unintentional side-effects of an ever-enlarging state." We are thrilled he continues to grow his voice as a freshman at the College of William and Mary.
Also clocking in for Team EcoRight this week, Nick Huey was published with another Letter to the Editor, this one in the Deseret News.  "As a young millennial raising my own family, I can tell you I do not think it's alarmist to say time is running out," Nick writes. "But with this Climate and Clean Air Compact and with Sen. Romney, Rep. John Curtis, Rep. Ben McAdams, and Gov. Gary Herbert acting like real leaders and not empty suits, Utah stands to set a climate leadership example for other states — and ultimately, the federal government — to follow." 
And lastly, have plans for Sunday night? Why not tune into the Gen Z GOP sponsored town hall on climate change featuring our own Sahil Nandwani and some other EcoRight favorites such as the American Conservation Coalition and Young Conservatives for Carbon Dividends. Deets below:
rumor has it @republicEn is joining us too! you do not want to miss this!

sign up: https://t.co/V8L6jvRhm8 https://t.co/clQZ97g7os

— gen z gop 🐘 (@genzgoporg) October 21, 2020
Climate in the Presidential Debate: Finally, climate change was a major topic in the last presidential debate, and without getting into the specifics, let me speak for the team when I say we associate ourselves with the words of climate science Professor Katharine Hayhoe:
Kudos to @kwelkernbc for finally asking the right climate question during a presidential debate: not "Do you believe in it" but rather "How are you going to fix it?"

— Prof. Katharine Hayhoe (@KHayhoe) October 23, 2020
That's it for me. Go outside and enjoy fall while you can!